Information for GPs
Coronavirus (COVID-19)
We have created a central resources hub for Health Professionals which hosts all of our CRUK resources and further materials to help with managing the pandemic. We are updating the information as guidance changes. There is also a page specifically for patients on our about cancer hub.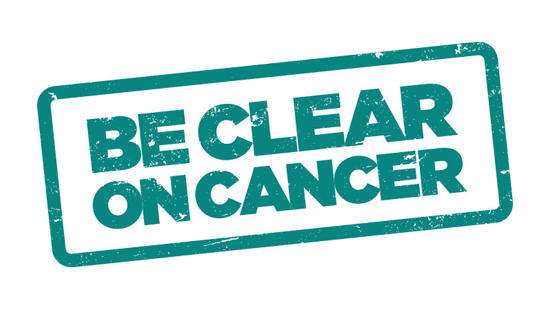 Campaign materials
Briefing sheets and marketing materials (e.g. leaflets and posters) are available on the resources and tools page.
A regional ovarian cancer pilot campaign took place in the North West of  England from 10 February to 16 March 2014. If your practice is in this region, you may have seen more patients coming to see you with the symptom of persistent bloating during this time.
Over the last three years, we've worked with local NHS teams around the country on campaigns to improve early diagnosis of cancer. Below are some of the questions that GPs have asked when we've run these campaigns to promote  awareness of the symptoms of cancer.
If you have a question about Be Clear on Cancer that isn't answered here, please contact partnerships@phe.gov.uk.
Be Clear on Cancer statement
Be Clear on Cancer  is a cancer awareness campaign led by Public Health England, working in partnership with the Department of Health and NHS England. This page contains links to documents that we hope you find useful. Please note however that the views or opinions expressed within those links are not necessarily those of Cancer Research UK.