Our role in beating cancer globally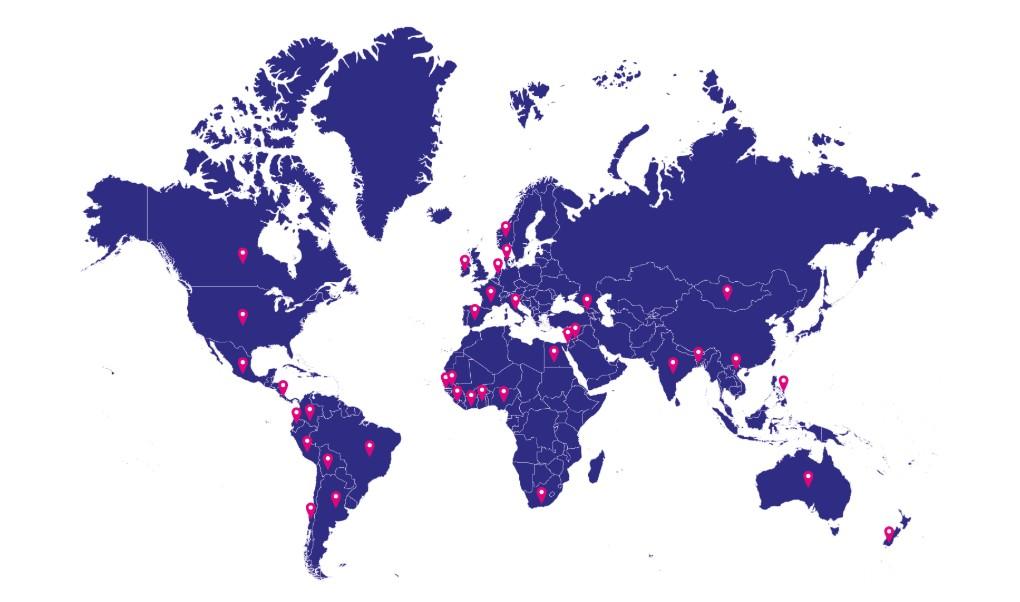 Our global impact
Cancer Research UK funds research in 39 countries.  We've helped to
Develop 8 of the world's top 10 cancer drugs
Prove the link between tobacco and cancer
Prove the value of screening and early detection
Together we will beat Cancer.
Our international work
Cancer Research UK's mission is to see the day when all cancers are cured.
Investing an average of $500 million per year, we're the world's largest independent funder of cancer research. Cancer is a global issue and it's on the rise, with 18.1 million new cases diagnosed in 2018 worldwide and 29.5 million new cases projected for 2040 (IARC Globocan, 2018). We believe that only by working together with partners globally will we achieve our mission.
To make faster progress against cancer outcomes and reach our ambition of improving cancer outcomes for all, we'll focus our efforts on
Supporting world-class cancer research that brings the best minds together to tackle cancer's biggest challenges
Working with researchers, governments and other stakeholders to take on the most important global cancer issues
Partnering with and learning from other organisations around the world who share our mission of beating cancer sooner including other cancer societies, research funders, governments and corporates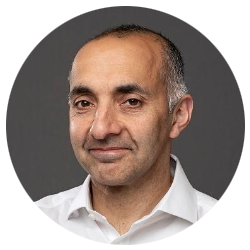 It's really exciting that Cancer Research UK is funding an international initiative researching into affordable approaches to cancer. This has the potential to improve outcomes for patients, not just in the UK but around the world
– Neil Ranasinghe, Patient Representative
Affordable Approaches to Cancer initiative
About Cancer Research UK
Cancer Research UK
Funds research in 39 countries across 6 continents
Works to discover new ways to prevent, diagnose and treat cancer
Develops cancer drugs and treatments used globally
Provides evidence-based and independent information on cancer to people affected by cancer, the wider public and policy makers
Fundraises and organises successful campaigns
All of this is possible thanks to the generosity of our supporters.
What are we doing to tackle cancer globally?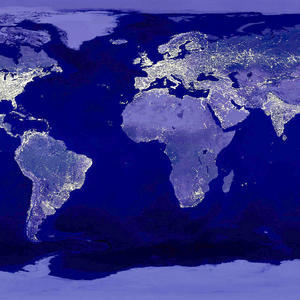 Quantifying international differences in cancer survival
The International Cancer Benchmarking Partnership is an innovative collaboration aiming to understand why cancer patients survive longer in some countries than in others. This evidence will improve patient outcomes.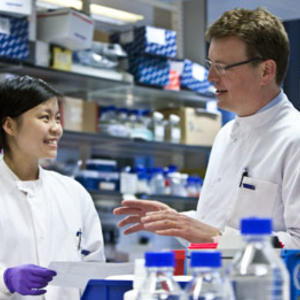 Taking on the toughest challenges in cancer
Grand Challenge is the most ambitious cancer research grant in the world – a series of $25 million awards seeking international, multi-disciplinary teams willing to take on the toughest challenges in cancer.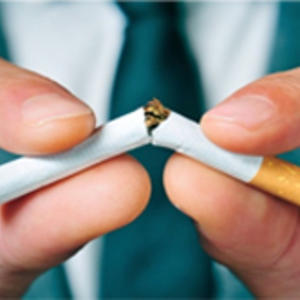 Tackling tobacco globally
We work with partners such as the American Cancer Society to help protect people in less developed countries from the threat of tobacco.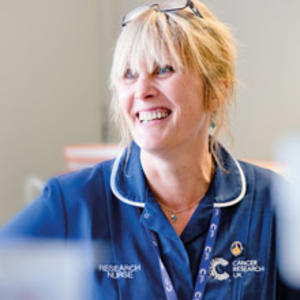 Collaborating in international trials
We make clinical trials possible for people with rare cancers by working across borders – research that could not happen without international collaboration.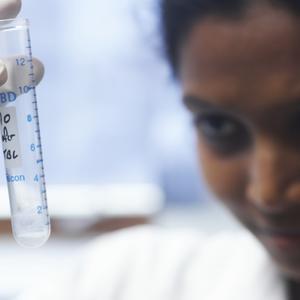 Finding new ways to detect cancer early
When cancer is detected earlier, it's easier to treat and causes patients to suffer less and live longer. For these reasons we've made a commitment to invest and work with partners to build a global community of researchers in the field of early detection.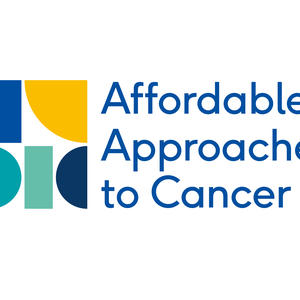 Developing affordable approaches to cancer
Cancer Research UK are partnering with the Indian government's Department of Biotechnology for a £10 million research initiative focused on finding affordable approaches to cancer.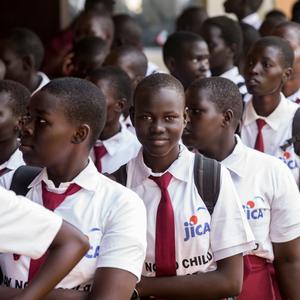 Preventing cervical cancer globally
Cervical cancer is one of the most preventable and treatable types of cancer. Yet 90% of women who die from this disease live in low-and-middle income countries. Cancer Research UK is supporting global efforts to help make sure these life-saving interventions reach everyone.
Do you want to know more about our international engagement?  Are you interested in collaborating with us?