Benefits at Cancer Research UK

Our people are the reason why we're making progress in beating cancer. We couldn't do it without them. That's why as an employer we want to do our best in supporting them with benefits, tools and policies that would enable them to improve their work-life balance, take positive steps in their career and achieve their personal wellbeing goals.  
Mental wellbeing
We develop ways to improve our people's mental health and resilience with resources to support them through any of life's challenges and to continue to reduce the stigma associated with mental health.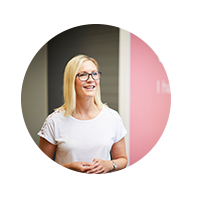 Flexible working culture
We know that flexibility is important and we pride ourselves on the level of flexibility we offer such as home-working, reduced or flexi-hours, job shares, job-splits, compressed and core hours. We offer a high level of flexibility for most of our office-based roles, meaning that you'll only be required to work from a specific location for one or two days a week on average. 
Annual leave
Working with us, you'll be encouraged to take your 25 days annual leave a year, plus bank holidays, and an extra day for Christmas Eve. We provide flexibility on religious holidays meaning you can choose to use the five UK religious bank holidays at another time, whether it's to celebrate another religious festival at a different time of year, or for however else you choose to spend your time. You can also choose to buy up to one week's additional annual leave each year.  
Mental health support
Our occupational health and mental wellbeing support services are designed to be flexible and relevant to you and your family's needs. We provide a suite of wellbeing services, offering you and your family a structured way to work through physical or mental health issues and financial difficulties. 
Employees are able to access a range of everyday support, free counselling, Mental Health First Aiders, and online health assessment tools. 

If you're a staff member within Trading, you have access to confidential wellbeing support from the Retail Trust.  
Financial wellbeing
We signpost to support for our people to understand their finances and build a resilient financial position.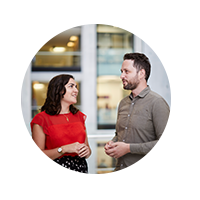 Pay
Our pay is designed to attract and retain the most talented and dedicated employees. We aim to be competitive in the market whilst ensuring we are affordable to the charity, keeping our research and supporters front of mind. 
Pension
Saving for the future is important. Our 'Retirement Plan' offers generous employer contributions, which could be worth up to 12% of your salary, depending on the level of your contributions. All employees are offered a flexible way to build a pension fund, no matter which stage of your career you are at. You will have the advantage of being given choice, control, financial benefits and valuable protection benefits. There is also the option of making sustainable investment decisions within your pension plan.
Insurance
We provide you with employer sponsored insurance policies, which means that there is no cost for those benefits paid by you. You will receive 50% of your salary if you are unable to work through long term illness and your beneficiaries would receive four times your salary, should the unthinkable happen and you die while in our employment.  
Family leave
We support you when having or adopting a child. We support three different kinds of leave for new and expectant parents, regardless of gender: Maternity/Adoption Leave, Shared Parental Leave, Paternity Leave.  
We understand that, throughout your time as a parent or guardian, circumstances arise where your child or dependent is ill, or care arrangements break down. That's why we provide paid dependents leave in the event of an unexpected or emergency situation. 
Payroll giving
We offer you a way to support any charity of their choice tax-free through their salary. Payroll Giving is a very effective way of supporting causes close to your heart: A £10 monthly donation will only cost you £8 as a standard tax-rate payer and even less, £6 if you are higher tax-rate payer.
UK-wide savings
We provide you with free access to several discount portals, each providing a range of discounts, benefits and cashback deals to support you with your financial wellbeing. Our portals cover many widely recognised retailers and brands covering your weekly shop, trips to the cinema, electronics, clothing and much more. Staff based in our head office in Stratford, London can also enjoy great benefits with deals at local shops, bars and restaurants.
Travel
We encourage staff to travel to work on public transport, and offer an interest-free loan to help spread the cost of travel. This might be a bus pass, season ticket, or travel card used to get you to your place of work.
Physical wellbeing
We support our people to make positive steps to improve their physical health and wellbeing including raising awareness of health concerns and developing healthy lifestyle techniques and habits.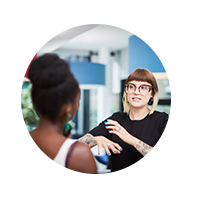 Supportive workplaces
The physical environment of our offices encourage physical activity and healthy nutrition. Discover healthy food options, bicycle storage, outdoor spaces for socialising and exercise. 

Our head office is set within the local International Quarter community with walking and running routes, circuit training and yoga classes.
There is a changing menu of healthy discounted food options daily, with special menus for events throughout the year.

Regular computer users (DSE users) may be able to access free eye tests and money towards lenses. 
Our workstations are also set up support to limit any aches or injuries.
We believe that period products should be easily available when people who menstruate need them. That's why we're proud to have partnered with Grace and Green to provide period products (tampons, pads and liners) in our London and Oxford offices. 
Cycle to Work
Our cycle to work scheme gives you the opportunity to save money and travel in an environmentally sustainable way while getting numerous health benefits. You can purchase a bike and safety equipment through the cycle to work scheme. 
Gyms
Cancer Research UK have a partnership with Better Gyms for employees to receive up to 10% discount on some membership deals. 
Support with disabilities or long-term health conditions
We provide support for Cancer Research UK employees with disabilities or long-term health conditions through our Workplace Adjustments guidance, including Occupational Health and Access to Work support. 
Employee Assistance Programme (EAP)
We provide a free suite of wellbeing services, offering you and your family a structured way to work through physical or mental health issues and financial difficulties. 

Employees are able to access a range of everyday support, free counselling, Mental Health First Aiders, and online health assessment tools.
If you're a staff member within Trading, you have access to confidential wellbeing support from the Retail Trust. 
Social wellbeing
We create inclusive opportunities for our people to build strong social connections within work and opportunities to contribute to positive change in our communities.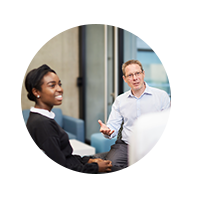 Our Heroes annual awards
Our people are amazing at what they do, and they deserve to have their work celebrated. Our Heroes is a recognition scheme that congratulates and thanks our colleagues for all their efforts. The colleagues who have truly embodied the Cancer Research UK values and deserve a special thank you are being celebrated in an annual, peer-judged awards ceremony. 
Staff networks
Our staff networks support the organisation to recognise the diversity of our people and help us create a positive and inclusive culture. They are all open to everyone in the charity, should they wish to join. Our current networks are Age Positive, Fertility and Baby Loss, Gender Equality, Grief and Bereavement, Health and Disability, Multi-faith, Parents and Carers, Pride (LGBTQIA+), Race Equality and Equity. 
Sports clubs and connecting with others with common interests
The range of clubs and connections available differs depending on the interests of our workforce who lead the set up and running of these varied clubs. The current workforce is engaging with activities such as Softball, Netball, Board games, Crafts, Song of the Day Yammer group, Choir and singing group, Cancer Research UK Vegans and Vegetarians Yammer group. 
Volunteering opportunities
You can also discover opportunities to get involved in different Cancer Research UK events or in our shops. 
Our comprehensive learning and development offer is designed to give you the tools you need to make sure your career steps are the right ones for you. We focus on allowing you to take ownership of your development, build your expertise in your area of responsibility and to work effectively with others.   
Alongside our core learning offer, we also offer: 
access to our online learning platform which offers a wide range of content, resources and subject matter communities
bespoke departmental learning and development interventions, designed to help you excel through all the things you do at Cancer Research UK
professional qualifications – we provide opportunities for staff at all stages of their career to gain qualifications across a broad range of our professions. We currently have staff working towards qualifications in technology, retail, management, data, marketing, fundraising, HR, finance and more via apprenticeship programmes.
early career schemes including emerging talent, internships and apprenticeships 
Leadership Transition Programmes developing individuals who are identified for accelerated progression into future leadership roles