Ways to shop
All 600 of our charity shops are temporarily closed. Our eBay, Depop, and flower shops are not currently able to dispatch orders, although you're welcome to place new ones.
Our online shop, Stand Up To Cancer Shop and Race for Life Shop are operating as usual and we are following the advice of Public Health England.
We are working to make sure that the products you need are available and delivered in the safest way possible.
On this note, we are no longer able to offer Next Day delivery and we have extended the Standard delivery to 15-30 days. We ask you to kindly bear with us if your order takes a little longer.
Thank you, stay at home, and take care.
The coronavirus pandemic is developing daily and we are listening to the advice of the Government carefully. Over the past two weeks, our shops have shown incredible resilience and dedication to the cause, but the health and safety of everyone must come first.
We have taken the difficult decision to temporarily close all of our shops in communities across the UK from 4pm on 19 March in central London, and everywhere else from 4pm on 20 March. Our shop teams are aware of this closure, and we'll be supporting them throughout these unsettling times.
We have an incredible, dedicated team of staff and volunteers in our shops, and we look forward to welcoming them back once we re-open.
For now, our online shop, eBay and Depop marketplaces, and Flower Shop will continue to operate. Any additional updates will be shared at cruk.org/shops, and we'll also be here to connect with our supporters on Twitter and Instagram.
To our customers and donors - thank you for your ongoing support. Whilst we're closed please don't leave donations outside our shops where they could be a hazard to the community. Instead, please keep hold of them until we re-open as we'll need them then.
As a charity, we remain committed to ensuring that people affected by cancer are getting the support they need during unprecedented times. Please, stay safe and look after yourselves, your loved ones, and one another.
Julie Byard
Director of Trading
Cancer Research UK
Shop the official Great Stand Up To Cancer Bake Off merchandise and help raise some dough for life-saving research.
Discover a great range gifts, cards, wedding favours and cancer care products in our online shop.
Send beautiful bouquets and gorgeous gifts, with free delivery and 25% of your order value donated to Cancer Research UK.
For a handpicked selection of quality clothes, homeware, and more, try the Cancer Research UK eBay and Depop shops.
Donate your unwanted items to your local Cancer Research UK shop, or have them collected.
Learn new skills, boost your CV, meet new people and together we will beat cancer.
On average, every bag of items is worth £25. Your donation is helping fund our life-saving research.
What's happening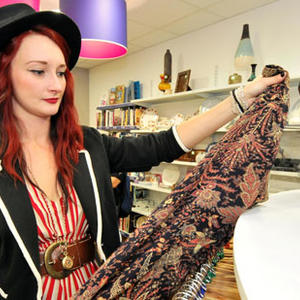 Don't keep your bargains to yourself! Share a pic on social media using #CRUKFinds.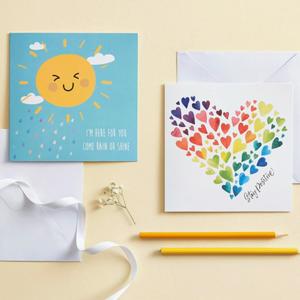 Our Cancer Care Collection's greeting cards are full of love & happiness. They're perfect for showing a close one that you're thinking of them and motivating them through whatever stage they are at in their cancer journey.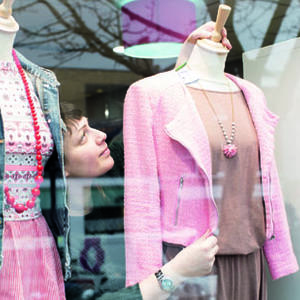 Be a part of something exciting, where no two days are the same.