'Blood in pee' campaign
Coronavirus (COVID-19)
We have created a central resources hub for Health Professionals which hosts all of our CRUK resources and further materials to help with managing the pandemic. We are updating the information as guidance changes. There is also a page specifically for patients on our about cancer hub.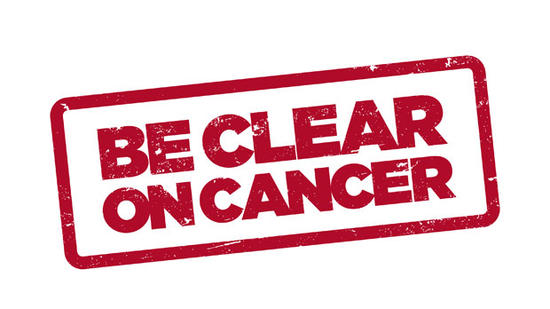 Be Clear on Cancer has promoted awareness and early diagnosis of bladder and kidney cancer in several campaigns:
Regional pilot; January-March 2013
National campaign (England); October-November 2013, October-November 2014, February-March 2016, 19 July- 23 September 2018
The key message promoted was 'If you notice blood in your pee, even if it's 'just the once', tell your doctor.' The advertising also highlighted that finding cancer early makes it more treatable. The campaign aimed to use everyday language to help people feel more comfortable when discussing symptoms with their GP. During testing, the word 'pee' was universally accepted instead of urine.