Ovarian cancer campaign
Coronavirus (COVID-19)
We have created a central resources hub for Health Professionals which hosts all of our CRUK resources and further materials to help with managing the pandemic. We are updating the information as guidance changes. There is also a page specifically for patients on our about cancer hub.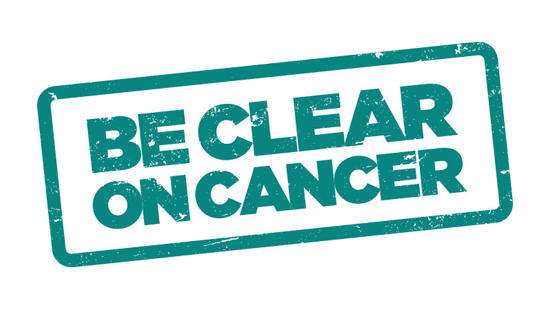 The Be Clear on Cancer brand was used to promote awareness and early diagnosis of ovarian cancer since 2013. It was piloted locally from January to March 2013 and progressed to a regional pilot in 10 February - 16 March 2014 in the North West of England.
The campaign's key message is 'Feeling bloated, most days, for three weeks or more could be a sign of ovarian cancer. Tell your doctor' The advertising explains that finding cancer early makes it more treatable.