Volunteering with Cancer Research UK
Right now, more than ever, we need our volunteers
The COVID-19 outbreak has hit hard and we're all feeling it. Especially people affected by cancer.  
As a result of Coronavirus, it may take a little longer than normal to process your application, and there may be a delay to starting some roles. We'd love you to sign up today - and we promise to be in touch as soon as possible. In the meantime, stay safe and look after yourselves and each other. 
Alternatively, why not check out our opportunities that are available now. Find out how you can volunteer from home.
Featured Opportunity
At this busy time of year, our shops are as busy as Santa's workshop, so we need all hands on deck. Supporting Cancer Research UK this festive season will help give people affected by cancer more special moments together with people they love. 
Sign up today to volunteer in your local Cancer Research UK shop.
Why volunteer with us?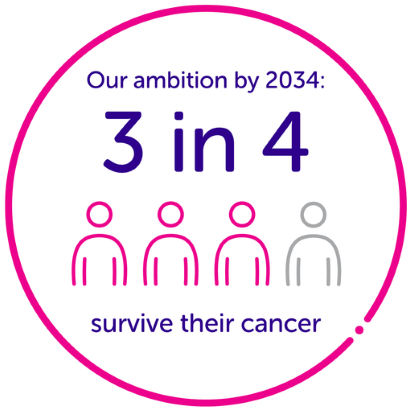 Right now, in your local community, volunteers are supporting almost every aspect of our life-saving work, to bring forward the day that 3 in 4 people survive cancer. Volunteers are a key part of our vision to bring forward the day when all cancers are cured.
Join our team of amazing volunteers today and you will:
Learn new skills and gain valuable experience
Be part of a friendly team, giving you the opportunity to meet new people and make friends
Help save lives
Most of our roles require volunteers to be 18 years or older.