Volunteer with us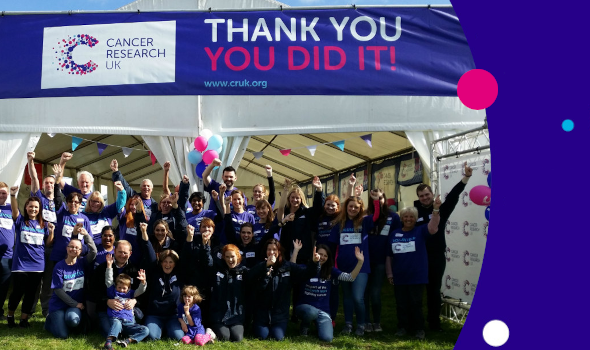 Doing what we can to keep you safe
Thanks for your interest in volunteering for us! We're doing everything we can to keep our supporters safe. If you volunteer with us, you can be sure that we're following UK Government advice in response to the new Omicron variant of the COVID-19 virus and will review our volunteering activity accordingly.
We're looking for volunteers to give our shops a helping hand during this particularly busy time of the year. Can you spare a few hours? If so, check out our guide to shop volunteering below.
Keep up with the latest news and info
The Volunteer Hub is a dedicated area for our volunteers. Here you can keep up to date with the latest volunteering information, read news from across Cancer Research UK or tell us about your experience with us. 
We have a range of volunteering opportunities suited for all!
If you'd like to join a local fundraising group, volunteer at home in your free time or share your personal insights if you've been affected by cancer. These are just a few of the opportunities that will bring forward the day we beat cancer.
We've recently made some changes to the site, tell us what you think