Volunteer with us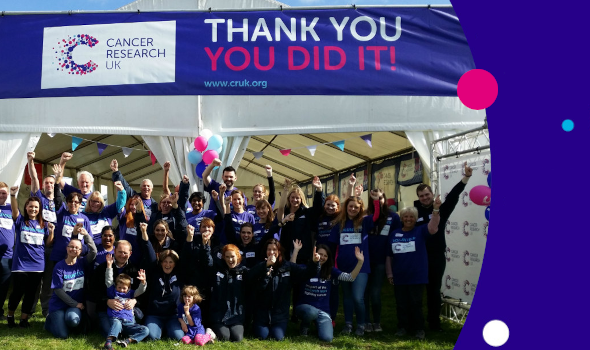 Volunteering opportunity of the month!

Get outside and support participants at some of our biggest events this year. Be a part of something special, have fun and meet some fantastic people whilst supporting Cancer Research UK.
We're looking for flexible, enthusiastic people to get stuck in and support these events on the day to help make them run brilliantly.
We've recently made some changes to the site, tell us what you think