Volunteer with us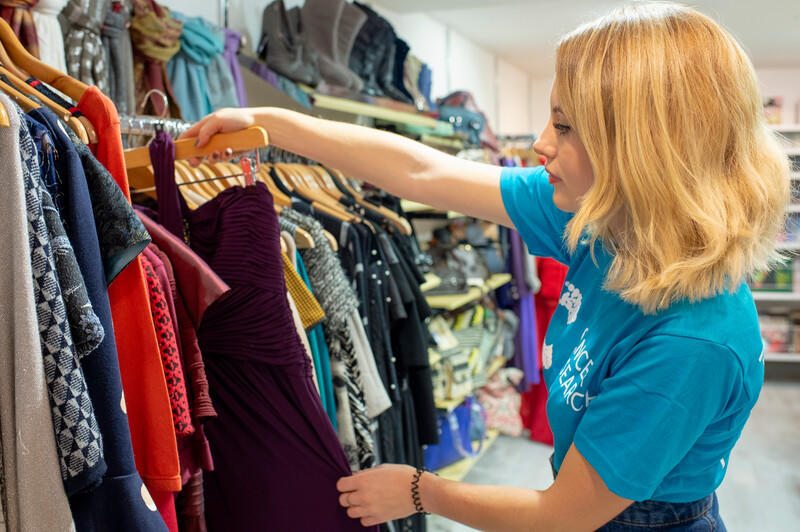 Have a passion for fashion? Book worm or film buff? If you have an eye for a bargain and want to help customers find pre-loved gems, why not give shop volunteering a go?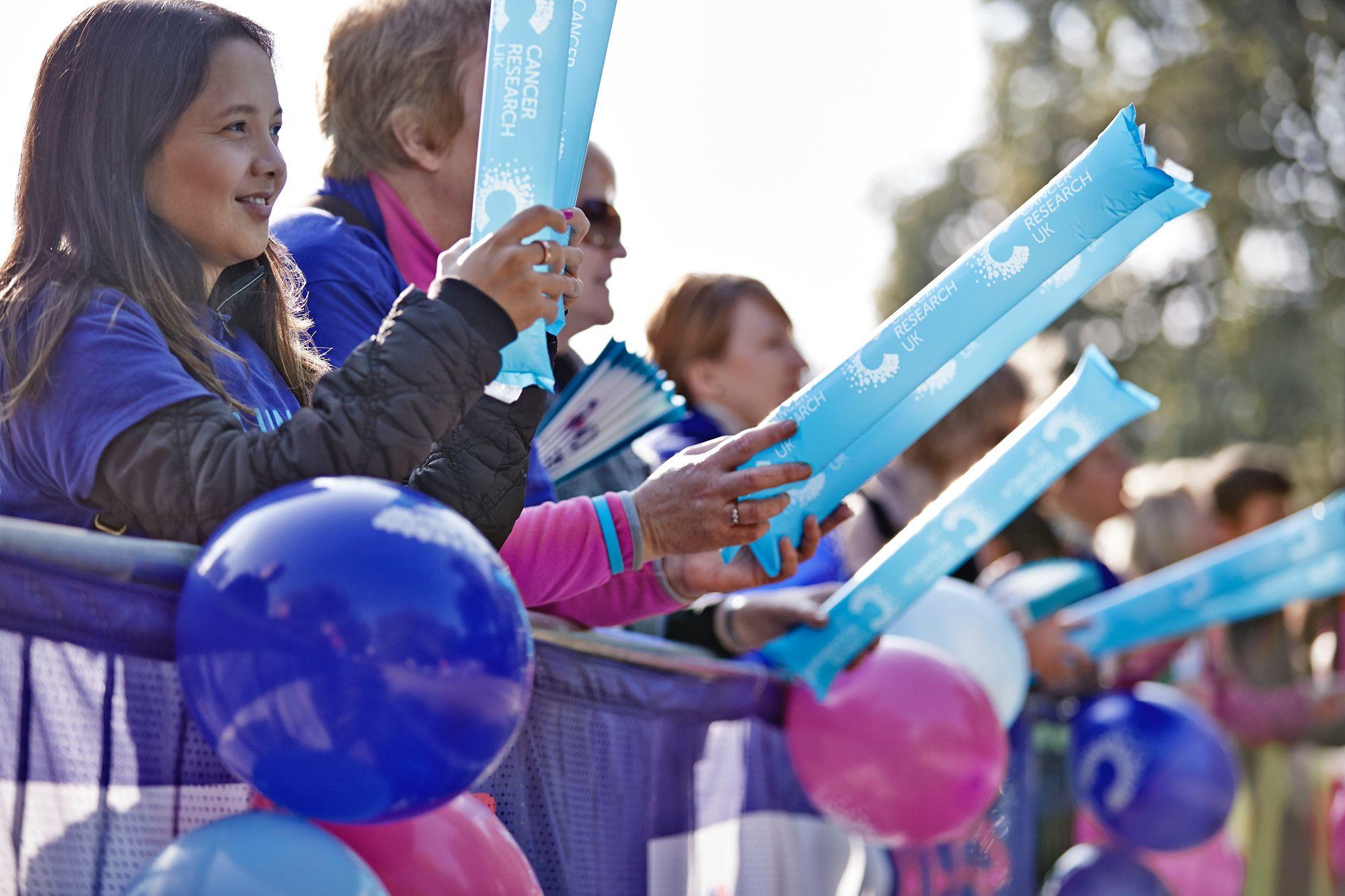 Sun on your face, wind in your hair, mud on your trainers… We're looking for enthusiastic and friendly people to bring magic to over 400 events. Have you got what it takes?
Hear from our volunteers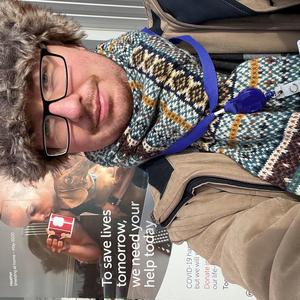 "Volunteering at CRUK has given me the opportunity to develop my teamwork and communication skills whilst I look for employment." Stuart joined the Bellshill shop team last summer. "During the pandemic I had some free time on my hands and decided to use it to support a very important charity. The stores provide friendly customer service and the volunteers and staff are so friendly and helpful – donating your time to Cancer Research UK is always recognised and appreciated!"
"My volunteer experience has been very rewarding, and I've seen many people develop in self-confidence as a result. To anyone thinking about volunteering with CRUK, I would say do it!"
"So much research has already been achieved, but we need to keep pushing the boundaries." As a cancer survivor, Polly decided she wanted to give something back after retirement. She has now been volunteering at our shop in Plymouth for 13 years. "I'm a bookworm and love books, so my knowledge allows me to correctly sort and price the donated books, which is my main volunteer role at the shop." "Volunteering is such a wonderful chance to make a difference. Not only is it rewarding, but you feel valued and make some amazing friendships along the way."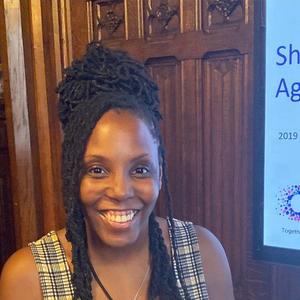 Mercia, Campaigns Ambassador
"For me, beating cancer sooner means more government support into early diagnosis and research." Mercia volunteers as a Cancer Campaigns Ambassador, where she engages and influences political representatives, whilst also supporting at events to raise awareness of cancer to the public. "I am a cancer survivor and a nurse, so pushing for a change in policy to prevent cancer by encouraging early intervention is really important to me."

"Volunteering for CRUK is inspirational and very informative. I feel supported in my role and would encourage others to join!"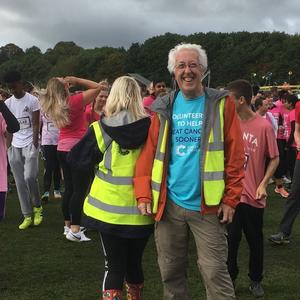 "Events couldn't take place without the support of such incredible volunteers. The encouragement they provide throughout the day motivates you to carry on!" Mike was inspired to volunteer at our mass participation events after completing several events himself, including the Leicester Shine Walk, the London 2 Brighton Ultra Marathon and 5 London Shine Marathons. "I've made some incredible new friends; we all have a shared passion."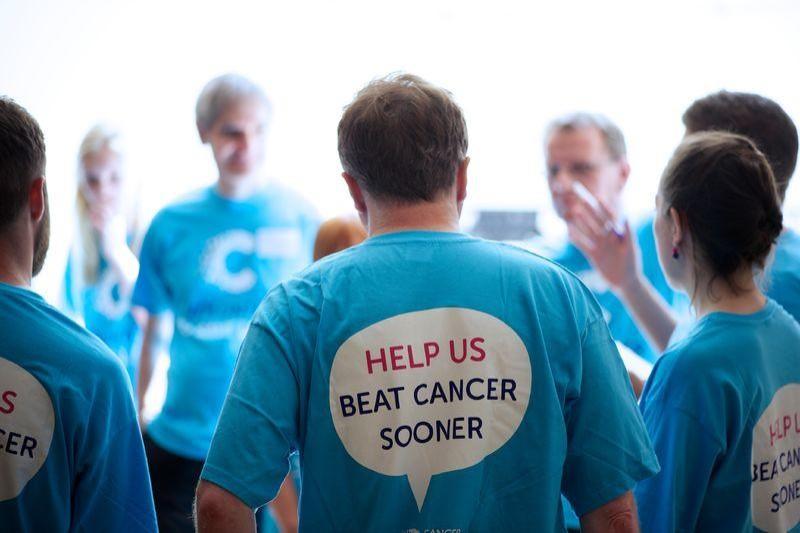 Looking for a team-building activity that won't cost the earth AND will make you feel good? Luckily, we can help with that. Read more about how your team can help beat cancer.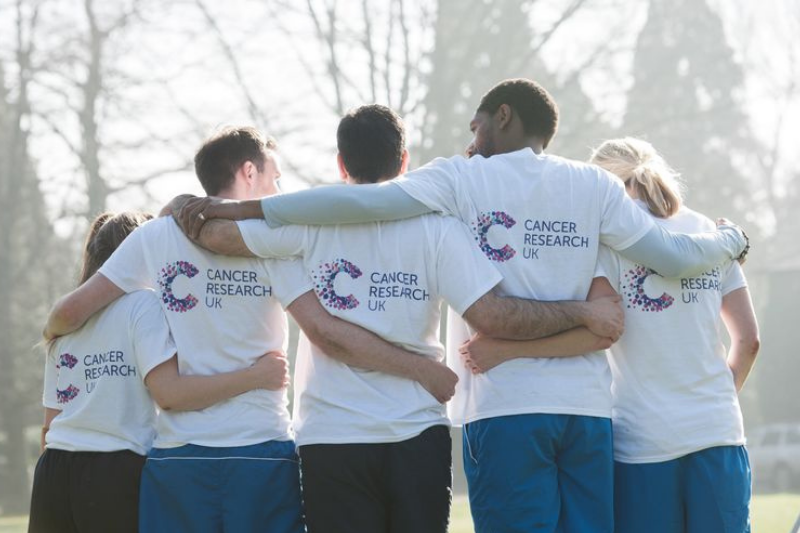 The Volunteer Hub is a dedicated area for our volunteers. Here you can keep up to date with the latest volunteering information, share your experience with us and find links to useful resources. 
COVID-19
The health and safety of our supporters is our priority and our teams will be briefed and equipped to volunteer in a safe and responsible manner. We've made careful plans to ensure all of our volunteering activity will be carried out in line with the latest government COVID-19 guidelines. Find out more about how we're keeping our volunteers safe.
As government guidance changes, we will review our approach to our volunteering activity.
Want to speak to one of the Volunteering team?
Contact us by email at volunteering@cancer.org.uk or call our Supporter Services team on 0300 1231022.
Our opening hours are 8am – 6pm, Monday – Friday