Recently funded awards
This page lists the investigator-led programmes, projects and fellowships that we supported through our response-mode grant funding schemes committee meetings during 2018.
Details of decisions made in 2018 by our Drug Discovery Committee, New Agents Committee and Pioneer Awards Committee will be published later in the year.
Select a funding committee to see what they funded last year:
More facts and figures about our research funding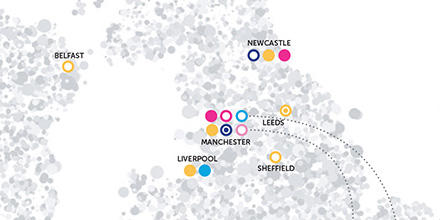 Find out more about how and where we supported research in the last year with our interactive map and infographics.
Our Research Prizes
Do you know somebody whose exceptional research merits reward and recognition? Nominate the rising stars and inspiring leaders of cancer research for our Research Prizes by 31 March.