Leave a legacy gift in your Will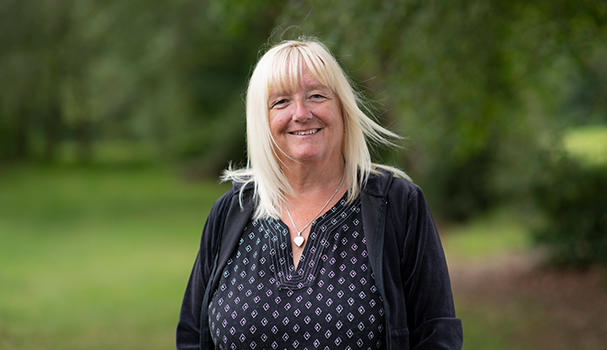 Pledge to leave a gift in your Will
Gifts in Wills fund a third of our life-saving research. When you pledge to leave a gift in your Will, you're making a lasting legacy that will beat cancer for future generations.​
Executors & Legal Professionals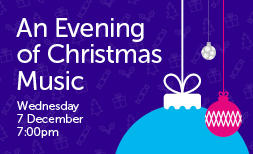 A Virtual Evening of science, celebration and song. Join us on 7th December at 7pm to hear about our latest research, learn more about the part you play in making our progress possible and enjoy some contemporary and traditional music from Swing it Ela and Wandering Soul.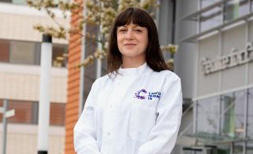 Thousands of supporters and scientists have made a pledge to beat cancer for future generations.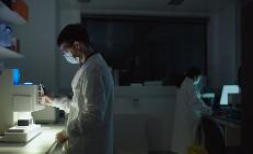 Gifts in Wills are essential to what we do and fund a third of our research. Find out more here: 
Help fund revolutionary discoveries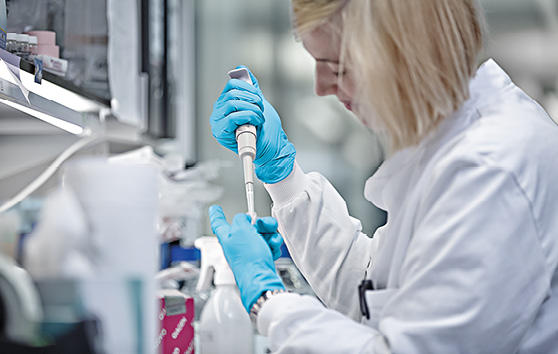 Lung cancer is the 3rd most common cancer in the UK. Currently, only 10% of people with lung cancer will survive their disease for 10 years or more, something we urgently need to address. We have been at the heart of progress in lung cancer for over 50 years. And thanks to Gifts in Wills we have been able to make long-term investments into transformative discovery research, such as TRACERx which has revolutionised our understanding of lung cancer, bringing us one step closer to beating this disease. 
Administering a Will or paying in donations
Email LegacyOperations@cancer.org.uk or phone 020 3469 8797 to:
Administer a Will
Pay in a gift or donation
Administering a Will can be complex, especially if you are new to the process. To help you, we have a wealth of resources to help you every step of the way. 
Find out who your Legacy Partnership Manager is and access a suite of assets to promote your work. 
What is a legacy gift?
A legacy gift is a specific item or donation left in a Will. It's also commonly known as 'gifts in Wills'. Legacy gifts are one of the most significant contributions you can make to a cause you care about. Gifts in Wills fund a third of our research.
Gifts in Wills
There are different types of gifts in Wills. Some of the most common ones we receive are:
Residuary gifts -

A share, or sometimes all, of an estate after all the other payments have been made.

Pecuniary gifts 

– A specific sum of money

Specific gifts 

-

A particular item, such as property, antiques, jewellery and shares.
It is important that the gift is described precisely in your Will, so that the executors can understand exactly what you intended.
Leaving estate to charity
Leaving a share of your estate to charity is also known as a 'residuary gift'. One of the advantages of leaving a share of your estate to charity is that it doesn't lose value over time, and if you leave a proportion to us, you can still ensure other beneficiaries are provided for first.
Leaving a Will
Leaving a Will lets you take care of your assets, your loved ones and the causes you care about after gone. If you die without leaving a valid Will, their assets (or their 'estate') gets shared according to certain rules (called 'intestacy').
What information is needed for a Will?
Your personal information –

Your Will writer will need your full name, date of birth, current address, relationship status and names and dates of birth of any children you have.

Your Estate – This refers to all the money, property and possessions you own. It's also important to include any debts you have, so the net value of your Estate can be calculated.
Your Beneficiaries

– The people who you want to receive your Estate when you die.
Your Executors

– The people who you want to carry out your Will when you die.
Legal guardians for children – If you have children under 18, you'll need to name someone who'll be legally responsible for them.
Your Trustees – The people who you want to manage any Trusts you leave behind. A 'Trust' is where someone holds an asset for the benefit of someone else.
Other wishes – You can specify in your Will if you have any specific funeral arrangements. You can also leave a 'Letter of Wishes'. This explains the motivation behind the decisions in your Will and can be useful for your Executor(s).
How to make a Will
Get all the information you'll need for your Will – we've put together a list of all the information you need to make a Will above.
Write your Will – you can write your Will yourself, turn to professional advice, or you can use our Free Will Service.
Ensure your Will is legal – to make your Will is legally valid, it must fulfil the criteria set out here.
Update your Will –  you should review your Will every 5 years and after major changes in your life. For example, a change in your relationship status, having a child or moving house.
How much does it cost to make a Will?
Different types of Wills have different purposes, which cost different amounts to make. The average cost of making a Will are as follows:
Single Wills usually cost around £150
Mirror Wills usually cost around £250
Living Wills tend to cost less than £250
Please use our Legacies glossary to understand what differences there are between Wills.  
How to leave a gift in your Will
Get your Free Gifts in Wills Guide for advice on what you need to consider when writing your Will
Use a professional Will writer – we partner with the best in class providers that you can use for free

Provide your Will writer with details of your chosen charity (the charity name, address and registered charity number)
Our address and charity number
To include Cancer Research UK in your Will, please ask your solicitor to use our charity and address details below to ensure the gift reaches us.
Cancer Research UK, a registered charity in England and Wales (1089464), Scotland (SC041666), Isle of Man (1103) and Jersey (247).
Registered address: 2 Redman Place, London, E20 1JQ.
What's the best way to leave money in your Will?
Make a list of who you want to benefit from your Will

List all your assets and their value

Decide how you want split your money and property

Check if you need to pay Inheritance Tax

Use a professional, reputable Will Service provider
Our free gifts in Wills Guide can give you more detail on what you to consider when deciding what to leave in your Will.