Donate in memory
Remember a loved one by setting up a personalised tribute page that friends and family can donate to.
What is a Tribute Fund?
A Cancer Research UK Tribute Fund is an online memorial that you can create and personalise in memory of a loved one. In a time when it's more difficult to be physically together, it's a place for you to remember and celebrate the life of someone who's special to you.
Whether you're organising funeral collections or creating a lasting tribute, a Tribute Fund is an easy and simple way to fundraise in your loved one's memory while helping us beat cancer.
Collecting donations at a funeral is a powerful way to remember a loved one. Pay in collections from a loved one's funeral or memorial service and help make a difference to beating cancer.
How to set up a tribute page
1. Enter your details
Enter a few simple details, create a log in password and choose an area of research you wish to support.
2. Personalise your page
Make the page personal to you by uploading a photo and story about your loved one to the page. 
3. Share with others
Invite your family and friends to make a donation and share memories of your loved one.
Featured fund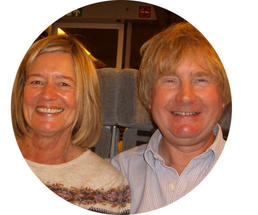 Alan set up a tribute fund as a way to remember his wife Irene who he lost to cancer and raised a total of £34,261.
All I want is to keep just one person from going through what Irene did and I know that her legacy will help others to beat cancer.
Our Free Will Service allows anyone 18+ to easily write or update a simple Will for free. For more information please visit our Free Will Service page or speak to us at 0300 123 7733.