Volunteer in our shops
Sign up now
All you need to do is complete our short online form. You'll then receive an email about your application.
All of our shops, with the exception of Lerwick and Jersey, are temporarily closed
Due to the recent announcement of a nationwide lockdown all of our shops are temporarily closed. However, we'd still love you to sign up to express your interest in volunteering and we promise to be in touch with you as soon as our shops are able to reopen.
We are recruiting volunteers for specific shops which will need your help when lockdown ends. If you don't see an advert for your local Cancer Research UK shop, please do check back again soon as things are changing frequently. Or, see what other volunteering opportunities we have available. 
As many of our shops reopen, we have new health and saftey measures in place to keep you safe. Find out more about how we're keeping our volunteers safe. 
Every volunteer hour donated to us enables us to sell 6 items and make £20 of income. 
So if you volunteer for a 7 hour day, this can generate £140
What do shop volunteers do?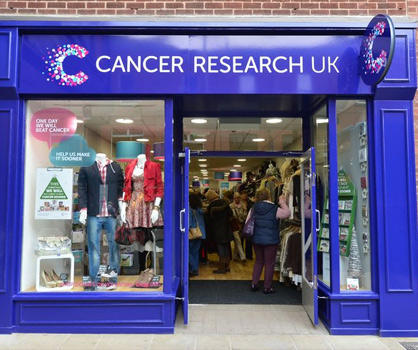 It's varied, exciting and rewarding. No two days are the same and you'll be using all sorts of different skills, learning lots about…
The retail and charity sector.
Running a business and maximising profits.
Stock sorting, processing and pricing.
Serving customers, and cash and till handling.
Creating attractive displays and visual merchandising.
Health & safety e.g. manual handling.
Relationship building and public interaction.
Communications and teamwork.
Key tasks might include;
Talking to our customers, helping with queries and making them feel welcome in the shop. Sorting, steaming and tagging amazing donations to get them 'shop floor ready'.
Serving at the till to process those all-important sales of clothing, accessories, books and homeware.
General housekeeping, display tidying, stock rotation and visual merchandising to keep the shop looking its best.
Why should I volunteer?
Volunteering with Cancer Research UK can build skills and experience, enhance employability, grow confidence, reduce isolation and improve overall well being. It's also easy and flexible and can be designed to fit around your personal and work commitments. By volunteering, you're helping people affected by cancer, as well as building your own skills. It can also sometimes lead on to paid work in retail, customer service or other sectors.
The Benefits
While with us you'll learn all about the world of retail, the charity sector, running a business, pricing, till work, customer service and visual merchandising. Plus, teamwork, health and safety, relationship building and communications.
You can boost your CV by working towards an NVQ in Retail with Derby College
We can provide you with a reference on request
Volunteering is good for wellbeing and social contact. Many volunteers claim to smile more, feel less stressed and more useful, with a new purpose in life.
Volunteering is fun! It's great for making new friends, adding some structure to your day and meeting all sorts of inspiring volunteers, customers and staff.
Our shops are also COVID-19 compliant workplaces, with Personal Protective Equipment for all volunteers and staff, social distancing and hygiene measures.
Hear from our volunteers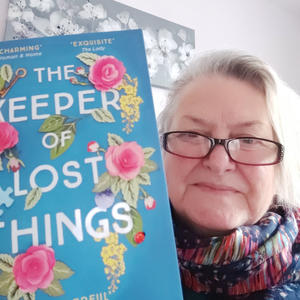 "In honour of World Book Day, I'm recommending 'The Keeper of Lost Things' by Ruth Hogan. It's a charming story about a woman who has lost her way in life, who inherits a house from her employer and tries to carry on his legacy, with some surprising repercussions!" Polly is a cancer survivor who now volunteers in our Plymouth shop. She says, "I'm a complete bookworm and I love books – so my knowledge helps me to correctly sort and price the books that get donated to our shop. Volunteering is a wonderful way to make a difference."
"I would recommend volunteering to everyone who is able. As well as giving me skills that I'll have forever, it's also led to my job with CRUK, which has given me some of the best friends I've ever had. My life wouldn't be the same had I not started volunteering with Cancer Research UK."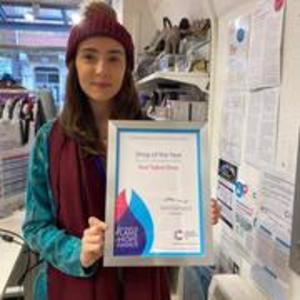 "I couldn't have asked for a better team to volunteer with. The shop manager has always looked for ways to improve my skills and it has really improved my confidence. Initially I started on a few hours a week but now I'm at the shop three days a week to further develop my skills in the retail industry."
Sign-up Process