Volunteer in our shops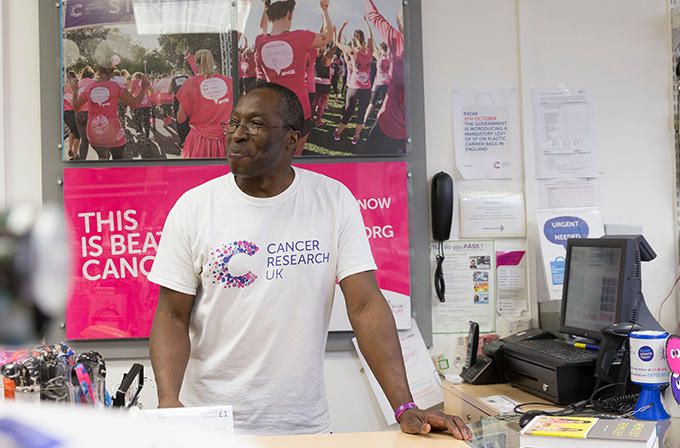 Apply Now
All you need to do is complete our short application form online. You'll then receive an email about your application.
Thanks for your interest in volunteering!
Come join the team and make a real difference by volunteering at a Cancer Research UK shop. The items in our shops raise vital funds for research into beating cancer sooner. It wouldn't be possible without volunteers like you.
You'll gain valuable skills to help develop your CV and experience. And you'll get the chance to meet new people across your community.
No matter how you choose to get involved, there's lots of opportunities waiting for you.
What do shop volunteers do?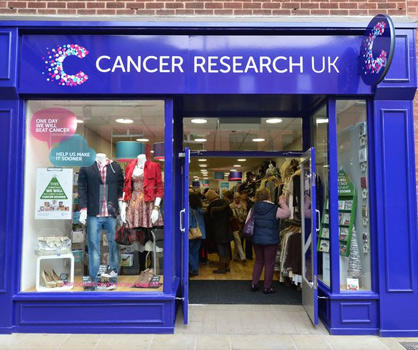 Typical volunteering tasks in our charity shops include:
Serving customers, taking cash and providing good all-round customer service
Sorting through donated items and pricing stock
Working on window and shop displays
Keeping the shop tidy, clean and well organised
Interacting with the general public
How to sign up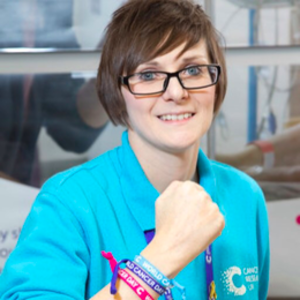 Volunteering has helped me get back my confidence
"Some of the treatments I received along my cancer journey were a result of the research being done by CRUK, and I really wanted to give something back." Emma was diagnosed with Hodgkin's lymphoma in 2011, and she relapsed three times. She had treatment and has been in remission since 2015. Emma volunteers in her local CRUK shop and said:
"By volunteering, you can be involved in raising awareness and money for CRUK. You'll also gain a whole new family in the other volunteers you work with. Volunteering has helped me get back my confidence and self-esteem that was lost during my battle with cancer."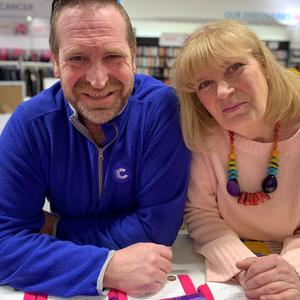 A new journey opened up for me when I volunteered
Alison moved to Cyprus to enjoy a more relaxed way of life, but in April 2006 she was diagnosed with breast cancer for a second time. She returned to Scotland for more surgery and has thankfully remained cancer free since. Last year Alison started volunteering at one of our superstores and loves the weekend shifts there.
Alison said: "A new journey opened up for me when I volunteered at a Cancer Research UK shop. I was amazed by all the hard work that goes on behind the scenes and it's incredible the dedicated research that is being done in the science laboratories to understand cancer and find a cure. Survival rates are higher than they have ever been, breakthroughs are happening and I believe we have turned a corner in the treatment of cancer."
Our shops receive around 4.7 million bags of donated stock each year, most of which are sorted and prepared for sale by volunteers like Alison. Last year their 15 million sales transactions helped to generate an incredible £80 million to save lives just like hers.