Volunteer in our shops
Sign up now
All you need to do is complete our short online form. You'll then receive an email about your application.
Right now, more than ever, we need our volunteers
Due to the recent announcement of a nationwide lockdown all of our shops are temporarily closed. However, we'd still love you to sign up to volunteer with us today and we promise to be in touch as soon as our shops are able to reopen.
We are recruiting volunteers for specific shops which need your help when lockdown ends. If you don't see an advert for your local Cancer Research UK shop, please do check back again soon as things are changing frequently. Or, see what other volunteering opportunities we have available. 
As many of our shops reopen, we have new health and saftey measures in place to keep you safe. Find out more about how we're keeping our volunteers safe. 
What do shop volunteers do?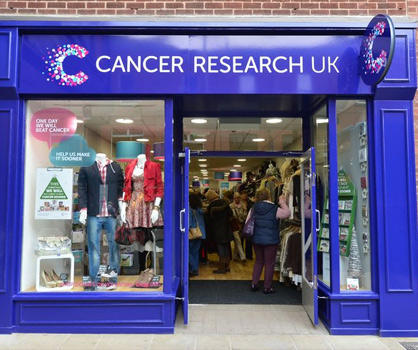 Typical volunteering tasks in our shops include:
Serving customers, taking cash and providing good all-round customer service
Sorting through donated items and pricing stock
Working on window and shop displays
Keeping the shop tidy, clean and well organised
Interacting with the general public
Sign-up Process