Biology to Prevention Award
About this scheme
Key information
Career level
Early career researcher
Established independent researcher
Industry researcher
Clinician
Health professional
Non-clinical researcher
Nurse
Research area
Cancer aetiology
Cancer biology
Chemistry
Imaging research
Immunology
Drug discovery
Immunotherapy
Biomarker research
Clinical trials
Drug development
Pre-clinical research
Surgery research
Epidemiology
Behavioural research
Cancer prevention
Statistics and methodology
Funding period
Project dependent (up to 5 years)
Funding amount
Flexible; starting from around £100k up to £600k
This scheme aims to harness biological and mechanistic insights to provide new targets and approaches for cancer prevention.
You should:
have some postdoctoral experience or equivalent

be scientists, clinicians or healthcare workers in UK universities, medical schools, hospitals or research institutes (including Cancer Research UK-funded Institutes)
Early career researchers (those at the "develop independence" or "establish independence" career stage as defined by our competency framework) are encouraged to apply to the scheme as co- or principal applicant. Proposals with an early career researcher as principal applicant would strongly benefit from the inclusion of at least one established researcher as co-applicant, to provide mentorship.
Scientific remit
The Biology to Prevention Awards aim to stimulate translational research that will build and use greater biological and mechanistic understanding of cancer aetiology, genesis and risk, in order to lead to precision prevention interventions. We expect applicants to clearly justify the line of sight from the proposed work to eventual impact on lowering cancer risk or incidence (as outlined in our Prevention Research Strategy). It is important that this line of sight has been fully considered.
These awards are for researchers at all career stages across any research area, including those from non-traditional cancer prevention fields (such as other non-communicable disease areas with potential common upstream causal risk factors, or those working in the context of therapeutic target identification and innovation) to engage with cancer prevention research. They support development of new collaborative partnerships, and truly interdisciplinary, innovative approaches. Collaborations between existing cancer prevention researchers (including population and behavioural scientists) and biologists, geneticists, immunologists, drug developers or other new entrants to cancer prevention research are strongly encouraged.
Areas that could be considered include but are not limited to:
building on biological insight into mechanisms of early pre/cancerous changes to validate potential new prevention targets

translational research to develop and establish proof of principle for novel preventive approaches (pharmacological, dietary, behavioural or immunological)

development of novel approaches to treating/eliminating/modulating pre-cancerous lesions or changes

use of mechanistic insight or risk stratification to better target existing preventive approaches (pharmacological, dietary, behavioural or immunological)

developing and implementing precise understanding of the biological mechanisms mediating cancer risk from modifiable risk factors to reduce that risk (especially those that exacerbate health inequities)

gaining a mechanistic understanding of how, and in whom, repurposed drugs/dietary compounds confer their cancer preventive properties, and/or how these could subsequently be used for precision preventive approaches

identification and validation of biomarkers/surrogate endpoints which might predict future cancer emergence or the preventive effect of interventions

novel approaches to prevention research using surrogate endpoints and innovative trial designs
Not in remit
This scheme only supports research that has a clear and direct prevention research question and line of sight to impact on cancer risk/incidence, and will not support the following:
Pure mechanistic discovery research without genuine line of sight and applicability to cancer prevention – this may be eligible for our 

discovery research funding opportunities

.

Investigation into prevention of cancer progression or prevention of treatment side effects.

Research that is substantially based in epidemiological/behavioural approaches without the above described mechanistic component, or late-stage intervention trials – these may be eligible for our 

Prevention and Population Research Project Award
These awards can support a continuum of projects, from:
new and exploratory research ideas, relationships, and/or pilot studies, including those of high scientific risk and potential reward, via pilot funding (from around £100k over a 1-year duration, requiring little preliminary data but a conceptual rationale), through to

longer-term projects grounded in strong preliminary data (up to £600k for 3–5-year duration)
The funding amount and duration should be based on the scientific need of the proposed project, as well as the extent of preliminary data available.
Funding is flexible for both cost and duration based on the nature of the research questions, and can be used to fund:
salaries for postdoctoral researchers or technical staff

experimental and associated running expenses

equipment

collaborative travel and networking costs
The award cannot be used to fund your own salary, or the salaries of any named co-investigator or collaborator, except as set out in our policy on funding investigator salaries. These exceptions can include early career researchers who may be eligible to apply for their salary costs as lead/joint lead applicants.
We are also giving applicants to this funding scheme the opportunity to opt-in to a new multi-journal pilot project on Registered Reports.
How to apply to this scheme
Overview of the application process
The scheme operates a closed round to ensure only eligible applications are submitted. Please get in touch with the Prevention and Population Research office at your earliest convenience for an information and confidential discussion of your proposal prior to applying.
We will advise you on eligibility, remit and funding options. You will not be able to submit without prior approval from the office.
Applicants with an eligible proposal can progress to submitting an application through our online grants management system (Flexi-Grant). Your final application must be approved online by your host institution.
Please read the funding policies when applying.
Applicants are expected to clearly demonstrate:
innovation and novelty of the concept in its application to cancer prevention or risk reduction

novelty/appropriateness of the collaborative research team

clear consideration of the expected next steps beyond the end of the currently proposed project (to encourage longer-term thinking and line of sight to health impact ie a translational mentality)
Not every award needs to have immediate impact on cancer prevention within the proposed award period, but for earlier stage research, applicants must clearly articulate the line of sight from the proposed work, through subsequent follow-on research, to eventual impact on cancer risk or incidence.
Funding can contribute towards generating pilot data for a new and exciting idea, establishing and developing new collaborations, developing or testing a novel approach or repurposing existing approaches in an innovative way. We envisage that data generated, or collaborations established through these will form the basis for more extensive future Project and/or Programme Awards to the Prevention and Population Research Committee.
Applications are judged on the basis of scientific excellence, innovation, relevance to cancer prevention research and to the priorities outlined in our Research Strategy, and potential downstream future impact on policy and practice.
The relevant Expert Review Panel(s) will make a recommendation to the Committee based on: 
Scientific excellence: all applications must have a strong scientific rationale to support the proposed research proposal.
Cancer prevention-relevance: likely to advance the fundamental understanding of, or improve, how cancer might be prevented, or its risk reduced.
Track record: the lead applicant and team members should have an excellent track record and potential to produce outstanding results.
Excellent team and collaborative environment: suitability and feasibility of the applicants to carry out the proposed research with access to the resources and facilities required for the successful fulfilment of the Award.
The Committee will review this recommendation and also assess how your proposal fits into our portfolio and addresses the priorities outlined in our Prevention Research Strategy.
Cancer Research UK contact details
You must contact the office to discuss your proposal before starting your application. Please contact the relevant Research Grants Manager if you have questions about your eligibility or require any assistance with your application or active award.
For London and The South of England (including Oxford, Cambridge and Bristol) 
Dr Alice Burke
Research Grants Manager
Email: pprc@cancer.org.uk
Tel: +44 (0) 20 3469 5285
For the rest of England, Scotland, Wales and Northern Ireland
Ms Emily Friar
Research Grants Manager
Email: pprc@cancer.org.uk
We support a broad portfolio of prevention and population research aimed at understanding cancer aetiology, risk and incidence, and translating this into future preventive interventions.
We fund investigator-led projects, partnership initiatives, research facilities and resources, and we have a range of opportunities to help you develop your research career.
Our prevention research strategy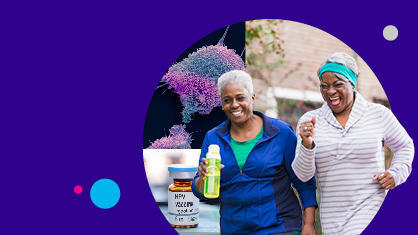 Our prevention strategy outlines how we'll work with our research community to create a world where many more types of cancer are prevented from developing. 
We offer additional support for grant applicants and grant holders who are disabled or have a long-term health condition. 
PPI Toolkit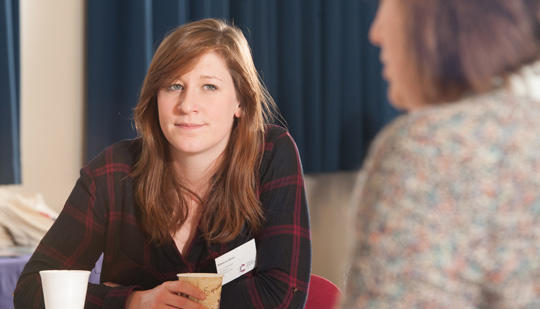 Our Patient and Public Involvement Toolkit for researchers is your resource for planning and carrying out involvement activities.