Funding committees
We have an excellent peer review process that supports our strategic priorities while remaining responsive to new opportunities.
Our committes, and where applicable their Expert Review Panels and independent peer reviewers, adhere to our thorough code of practice (PDF, 96KB), Terms of Reference for funding commtitees (PDF, 321KB), Terms of Reference for Expert Review Panels (PDF, 307KB), and Conflicts of Interest Policy.
Remits of the committees
Scientific Executive Board
Our funding committees are overseen by the Scientific Executive Board, who are responsible for developing and implementing our scientific strategy. In exceptional circumstances, the board also consider approaches for funding that do not easily fall within the scope or scale of our funding committees and schemes.
Search all funding calls
Find your perfect scheme or grant and take the next step in your research career.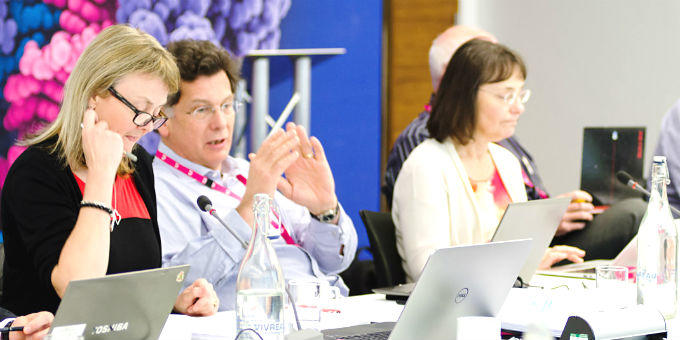 We welcome expressions of interest from leading scientists, clinicians and health policy specialists who are interested in joining our community of committee and panel members.