Bowel cancer campaign
Coronavirus (COVID-19)
We know that this is an especially worrying time so we have created a key messages document for Health Professionals focussed on safety netting patients presenting with symptoms during the coronavirus outbreak. We have also created a page on the subject specifically for patients on our about cancer hub. We will update that information as guidance changes.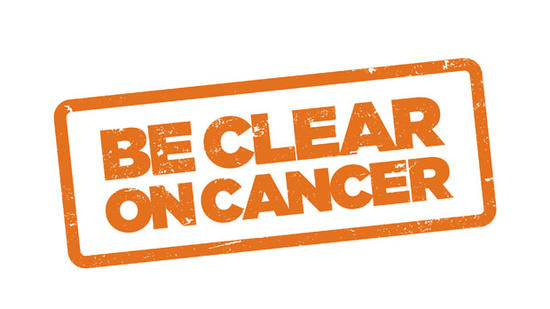 Contact Us
Get in touch if you're planning a Be Clear on Cancer campaign or have a question that hasn't been answered here.
The Public Health England campaign aims to raise awareness of the symptoms of  bowel cancer, and to encourage people who have the key symptoms to go to their doctor without delay. The first regional pilot ran from January to March 2011 and then nationally for the first time from January to March 2012. A 'reminder' campaign ran August to September 2012 to keep the message front of mind. Following that, three areas of England piloted different approaches to keeping the campaign running from October 2012 to Mid-March 2013.
The information on these pages generally relates to the national 'reminder' campaign (August – September 2012) however the advice, tools and resources are available to any teams planning local activity. If you have additional questions not answered here, please contact partnerships@phe.gov.uk.