Insights & Quality Improvement
Coronavirus (COVID-19)
We have created a central resources hub for Health Professionals which hosts all of our CRUK resources and further materials to help with managing the pandemic. We are updating the information as guidance changes. There is also a page specifically for patients on our about cancer hub.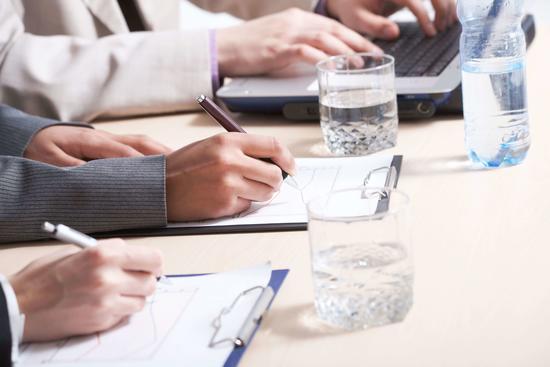 Data from the National Cancer Diagnosis Audit (NCDA) helps us to better understand how cancers are diagnosed. The audit has shown that:
GPs are the first port of call for the majority of patients with signs and symptoms that could be cancer
Most patients are referred to a specialist promptly (after only one or two consultations)
There are patients who experience avoidable delays in receiving their diagnosis, and those with non-specific symptoms are more likely to experience delays
The audit helps practices identify areas for improvement. It has already led to changes to referral behaviours, follow-up processes, use of safety netting, and other activity related to cancer diagnosis. These changes drive improvements in care and help diagnose cancer earlier.
The NCDA has a strong quality improvement (QI) component and encourages practices to use the audit results to inform targeted QI activity. National cycles of the NCDA provide all participating GPs with a tailored feedback report on their practice's data to support QI planning.
The report:
Highlights examples of good practice
Identifies potential areas for further review
Helps decide where to focus quality improvement activity
Identifies variations at practice level
Provides comparative information, as well as criteria and standards for benchmarking
Suggests next steps and signposts to support and relevant QI resources
Many GPs undertake quality improvement activities based on insights from their NCDA report, as well as learning gained while auditing individual cases. Most often, these activities focus on improving referral behaviours, safety netting and cancer screening uptake.  
In England, the NCDA can also support activity for the GP contract QOF QI component, as well as PCN-level work, on early cancer diagnosis.
The Cancer Research UK and Royal College of General Practitioners' QI Toolkit for the Early Diagnosis of Cancer was specifically developed to support QI planning.
Check out our NCDA case studies on the RCGP's QI Ready platform:
Cancer Research UK facilitators, as well as local Cancer Research UK and Macmillan GP leads, can offer advice and support. Find your facilitator at www.cruk.org/facilitators.
The most recent findings available from the audit, looking at new cancer diagnoses in 2014, showed:
Co-morbidity burden is high among patients diagnosed with cancer
The majority of patients first present at the GP surgery (or have a home visit)
Many patients have primary care-led investigations, such as blood tests and imaging, before they are referred
Many patients are still diagnosed through routes other than an urgent suspected cancer referral / two week wait pathway
Patients with vague symptoms are more likely to be diagnosed as an emergency and with a late stage cancer
Use and recording of safety netting varies by practice and by cancer type
For more than one in five patients, GPs in the audit considered there to have been an avoidable delay in the patient receiving their diagnosis
Patients with non-specific but concerning symptoms are more likely to experience an avoidable delay
National findings from the previous cycle of NCDA have been presented in academic papers (see publications in the accordion below and at conferences. These will act as a baseline to monitor implementation and impact of NICE NG12 cancer referral guidelines when analysed alongside findings from the most recent cycle of NCDA, which looked at cancers diagnosed in 2018.
Diagnosing cancer in primary care: results from the National Cancer Diagnosis Audit (England) - British Journal of General Practice
The frequency, nature and impact of GP-assessed avoidable delays in a population-based cohort of cancer patients (England) - Cancer Epidemiology
Presenting symptoms of cancer and stage at diagnosis: evidence from a cross-sectional, population-based study (England) - The Lancet Oncology
Cross-sectional study using primary care and cancer registration data to investigate patients with cancer presenting with non-specific symptoms (England) - BMJ Open
Cancer diagnosis in Scottish primary care: Results from the National Cancer Diagnosis Audit (Scotland) - European Journal of Cancer Care
Impact of geography on Scottish cancer diagnoses in primary care: Results from a national cancer diagnosis audit (Scotland) - Cancer Epidemiology
| | |
| --- | --- |
| Join the conversation and follow @CRUKHCPs for news, updates and opinion. | |