Early Diagnosis Initiative
Coronavirus (COVID-19)
We have created a central resources hub for Health Professionals which hosts all of our CRUK resources and further materials to help with managing the pandemic. We are updating the information as guidance changes. There is also a page specifically for patients on our about cancer hub.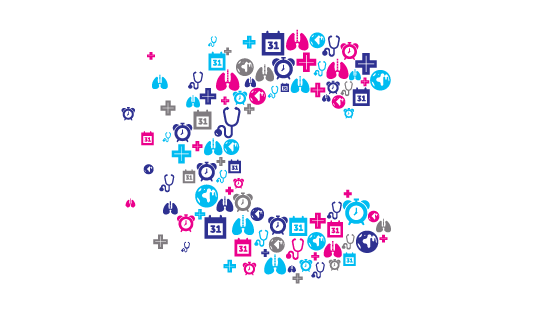 Contact the Early Diagnosis Team
Do you have a question about early diagnosis?
The earlier the stage which cancer is diagnosed, the better the chance of survival. And so diagnosing people at an earlier stage is a key part of our strategy to improve cancer survival and reduce the number of people dying from the disease. 
Cancer Research UK has been working in the field of early diagnosis for more than a decade.  This was initially as part of the National Awareness and Early Diagnosis Initiative (NAEDI) introduced following the Cancer Reform Strategy for England in 2007. Since 2014, we have also significantly invested in Early Detection research. We champion an evidence-based approach to identifying and embedding the developments that are needed to secure a meaningful reduction in the diagnosis of late stage disease through earlier disease detection. 
We operate across the entire diagnostic pathway, and with researchers, the public, patients, health professionals and key opinion leaders to drive high-quality research and the implementation of evidence into policy and practice, to achieve improved outcomes for patients. We work in partnership with a wide range of organisations in delivering this work.
How do we achieve early diagnosis of cancer?
There is a lot of interest in improving cancer outcomes through moving patients from a late stage diagnosis to an earlier or early one. But the challenge is knowing what exactly is needed in order to achieve this.
What is clear is that there is no one thing – achieving early diagnosis is a complex problem that needs to be tackled on a range of fronts at all levels of the system. It's also not something we can solve purely on the basis of what is known – we need action and research if we are to make a real, significant difference and achieve our ambitious ambitions. This is fundamental to CRUK's approach to Early Detection and Diagnosis.
We accelerate the adoption of research and evidence into policy and practice for patient benefit by:
building and maintaining a comprehensive overview of early diagnosis evidence and research

horizon scanning for interventions that will/may contribute towards stage shift

including key opinion leaders and health professionals at the earliest opportunity

exploiting current/future policy for Early Diagnosis gain (i.e. influencing on the RDC agenda)

building the evidence base where it is lacking (e.g. ACE MDC)

undertaking data analyses and shaping the analyses of others to reinforce the case for change

providing evidence-based information to the public and health professionals

nurturing the early diagnosis research and wider community, shaping the research undertaken and facilitating its implementation (e.g. CRUK ED research conference)

building and maintaining extensive influencing networks

bringing people together to shape an agenda and influence the flow of research and evidence, particularly in key/challenging areas (e.g. lung screening workshop, AI for bowel screening mtgs)

demonstrating significant domestic and global thought leadership in early diagnosis (e.g. ICBP, CRUK ED waterfall)
How can CRUK support you?
The Early Diagnosis newsletter keeps you up to date with developments in the early diagnosis field, including the CRUK ED conference, grant opportunities, new resources for healthcare professionals and key findings/learnings from ongoing research.

The healthcare professional

twitter

is primarily aimed at GPs, but we tweet about resources, events, campaigns and anything that is relevant to health professionals.

The health professionals web pages contain resources to support your day to day work and service planning.

Our facilitator

programme

offer tailored practical support for health professionals and organisations to improve the way they manage cancer.

For those interested in research opportunities our policy focused Early Diagnosis Advisory Group calls for expressions of interest from research project in spring each year, funding policy relevant research or activities that are adding to the scientific evidence base to achieve earlier diagnosis. Other research schemes can be found here.