How does the audit work?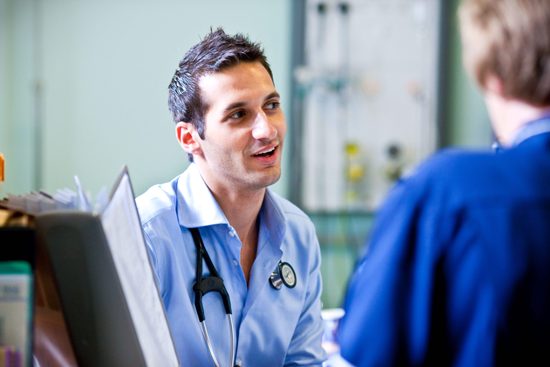 The NCDA data collection is currently closed. A template for practice internal use is available below to support continuous audit between national cycles.
The NCDA encourages an in-depth review of the referral pathway to cancer diagnosis. It collects data from primary care on:
Presenting signs and symptoms    
Referral types used for patients later diagnosed with cancer
Use of tests and investigations prior to referral
Use of safety netting
Interval length from patient presentation to referral and diagnosis
Avoidable delay as judged with hindsight by the GP
Tailored data feedback is then provided to GP practices to support learning and quality improvement.
The NCDA is not currently an ongoing annual audit. The most recent national cycle of the NCDA launched in 2019 and completed in 2021. This cycle asked GPs to audit cancer diagnoses made in 2018.
When the national data collection is not live, GP practices can use the NCDA template to audit cancer diagnoses internally. This will allow practices to review cancer cases in a consistent way. The evidence-based set of NCDA questions helps reflect on different aspects of the cancer pathways and can identify areas for improvement. In contrast to national cycles, tailored data feedback and benchmarking is not offered between cycles, but practices could share and discuss their findings with their PCN group or more widely.
The NCDA collects data on patients diagnosed with a new primary cancer, regardless of cancer type, referral or diagnostic route, or use of private diagnostic care or treatment. Only non-melanoma skin cancer and non-malignant tumours (ICD-10 C44) are excluded. The audit of cancers diagnosed through screening is optional.
In national NCDA cycles, patients are identified through the national cancer registry in each nation and information is then made available to the GP practice for audit. There is no need to conduct GP system searches to identify cases.
When the national cycle is paused, practices can use the NCDA data proforma or NCDA Excel template to carry out internal audits of cancer diagnosis at their practice. For internal practice audits, a GP system search to identify cases will be necessary. National cycles of NCDA have so far audited all cancer types. For internal audit, practices may wish to focus on common cancers with unmet needs, such as lung or bowel, on late stage diagnoses, or on certain pathways, such as emergency diagnosis routes.
GPs have fed back that collecting data on a single patient takes approximately 15 to 20 minutes. This will vary with patient complexity, the clinical system used, and familiarity with the NCDA data form.
The number of eligible cases varies by practice size and patient population. On average, a practice can expect 3-4 patients per month eligible for NCDA, which will mean a time commitment of under 2 hours per month for the audit. The workload can be split between multiple GPs at the practice, and data entry can also be supported by GP Trainees/Registrars under supervision of an experienced GP.
Direct patient consent is not required to take part in cycles of the NCDA:
In England and Wales, no- this is not required as the audit data is being collected by Public Health England/Public Health Wales under regulation 2 of the Health Service (Control of Patient Information) Regulations 2002* permitting the collection of identifiable cancer data for purposes of surveillance and analysis of health and disease in this area. *See for example: http://www.legislation.gov.uk/uksi/2002/1438/contents/made
In Scotland, no- this is not required as the audit data will be pseudo-anonymised on transfer out of the practices. The data protection act (schedule 2 and 3) does not make the requirement for consent for identifiable data processing absolute and the audit process has been approved by the Public Benefit and Privacy Panel.
All practices taking part in national cycles of the NCDA will be provided with posters to display in waiting areas with further information for patients about the audit and cancer registration, as well as advice on how to opt out if they wish to.