Our Centre for Drug Development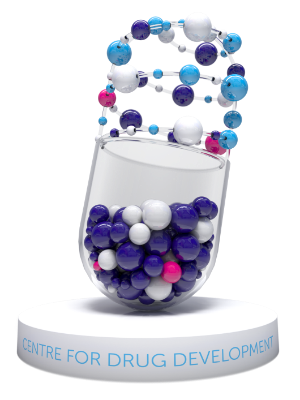 We translate today's science into tomorrow's medicine
At the CRUK Centre for Drug Development (CDD), our goal is to bring much needed new treatments to people with cancer.
We are the partner of choice for early phase cancer drug development. The academic, pharmaceutical and biotechnology sectors across the globe trust us to realise the full potential of their research.
COVID-19 is delaying cancer research and treatment - helping to fight the pandemic is one of the things we can do right now to support people affected by cancer. CDD is experienced at running clinical trials and our expertise is being used in the global effort to help with the coronavirus COVID-19 pandemic whilst maintaining our ongoing clinical trials in cancer.
You can learn more here about our Coronavirus Spike1 clinical trial
We have a proven track record
We have over 25 years of experience partnering with industry and academia to turn promising research ideas into novel therapies, including antibodies, imaging agents, cell therapies, vaccines and targeted small molecules. Our portfolio rivals that of a medium-sized pharmaceutical company in size, but in form reflects our unique strategy as a charity-funded organisation.
~20
AGENTS UNDER ACTIVE DEVELOPMENT
>25
YEARS OF EXPERIENCE
6
AGENTS HAVE BEEN REGISTERED AS MEDICINES