A trial of TT-702 for solid tumours that have spread (CURATE)
This trial is looking at a new drug called TT-702 for solid tumours

. It is for people who have:
cancer that has spread elsewhere in the body. This is advanced or metastatic cancer.
no standard treatment option available 
Solid tumours are any type of cancer apart from blood cancers such as leukaemia.
Cancer Research UK supports this trial.
More about this trial
Doctors are looking for new treatments for people with advanced cancer when other treatments have stopped working. In this trial they are looking to see if a drug called TT-702 might help.
TT-702 is a targeted treatment

 called a small molecule drug. It targets a receptor on cells called the A2B receptor. Cancer cells have more A2B receptors on their surface than normal cells. This causes the cancer cells to grow. It also helps the cancer to hide from the immune system

.  
When you take TT-702 it changes into a more active form of the drug called TT-478. TT-478 targets and blocks the A2B receptor. This causes the cancer cell to die. Researchers also hope it will kick start your immune system to find and kill cancer cells. 
This trial is in 2 parts. Part 1 is looking at the best dose of TT-702. This part is open for people to join. 
Part 2 will test this dose in a larger number of people. This part of the trial isn't open yet. 
This is the first time people are having TT-702. 
The main aims of the trial are to find out:
the best dose of TT-702 to have 
what happens to the drug in the body
how well treatment works
more about the side effects
Please note, the trial team also plan to look at TT-702 in combination with other treatments such as immunotherapy. We plan to add information about these groups when they open.
Who can enter
The following bullet points are a summary of the entry conditions for this trial. Talk to your doctor or the trial team if you are unsure about any of these. They will be able to advise you. 
Who can take part
You may be able to join this trial if all of the following apply. You:
have a solid tumour and standard treatment has stopped working, there is no suitable treatment available for you to have or you have decided not to have it
have had a scan that shows your cancer is getting worse or if you have prostate cancer blood tests indicate your cancer is worse. Your doctor will know this. 
have a sample of cancer tissue (biopsy)  available for the trial team to do some tests on or you are willing to give new samples
are willing to provide blood and tissue samples as part of the trial. The team will explain more about this. 
are well enough to carry out all your normal activities but might not be able to do heavy physical work (performance status of 0 or 1)
are willing to use reliable contraception during the trial and for a period after if there is any chance you or your partner could become pregnant 
are at least 16 years old 
As well as the above, you may be able to join part 2 if you have one of the following:
prostate cancer and you have already had treatment such as abiraterone 
mismatch repair deficient cancers  . These are cancers that usually have changes in certain genes that are involved in correcting mistakes.
There are specific entry conditions for each of these three groups in part 2. The trial team will check these to see if you are suitable to join part 2 of the trial when it opens.
Who can't take part
Cancer related
You cannot join this trial if any of these apply. You:
have had radiotherapy unless it was to treat symptoms, hormone therapy , chemotherapy, immunotherapy  or an experimental treatment in the last 4 weeks (or in the last 6 weeks if you had nitrosoureas  or mitomycin C)
have cancer that has spread to the brain or membranes around the brain unless it isn't causing symptoms, has been treated and is stable and you don't need to take steroids
have had a bone marrow transplant  or radiotherapy to more than a quarter of your bone marrow in the last 8 weeks 
have side effects from past treatments unless they are mild. This is apart from hair loss or a side effect that the team don't think will affect you taking part. 
have had bad side effects to immunotherapy that affected your immune system or you still have moderate side effects 
have had another cancer. This is apart from carcinoma in situ (CIS)  of the cervix or non melanoma skin cancer . You may be able to take part if you had another cancer in the past, there have been no signs of it for at least 5 years and it's unlikely to come back.
are taking part in another trial or plan to join another trial while taking part in this one unless it doesn't involve a treatment 
Medical conditions
You cannot join this trial if any of these apply. You:
have had a heart attack in the last 6 months or a significant heart problem  that needs treatment. The trial team check if you have a heart condition before you join the trial. 
have had a stroke  or mini stroke in the last 6 months
have an autoimmune disease
have a problem with how your immune system works 
have scarring (fibrosis ) in the body such as lung fibrosis. Your doctor will know this. 
have a liver problem
have had an organ transplant  in the past
have diabetes that isn't well controlled with medication 
are taking steroids unless it is to replace hormones in the body or you are having a low dose 
have had major surgery to your chest or tummy (abdomen) and you aren't better
have an active infection of HIV, hepatitis B, hepatitis C or any other infection that needs treatment
have any other medical condition or mental health problem that the trial team think would affect you taking part 
Other
You can't join this trial if any of these apply. You:
have had a live vaccination  within a month of joining the trial. Please note that the current approved COVID-19 vaccines are allowed as they aren't live. 
are allergic to TT-702, TT-478 or anything they contain
are pregnant or breastfeeding
Trial design
This phase 1/2 trial is taking place in the UK. There are 2 parts. Part 1 is looking at the best dose of TT-702 to have. Part 2 is testing this dose in more people.
Part 1 (dose expansion part) – this is open
The team need 24 people to join part 1. The first few people taking part have a low dose of TT-702. The next few people have a higher dose if they didn't have any serious side effects. And so on, until they find the best dose. This is a dose escalation trial.
Part 2 (dose expansion part) – this isn't open yet 
The team need 90 people to join part 2. When they find the best dose in part 1 then part 2 can begin. This part tests the best dose in a larger number of people. There are 3 groups:
Everyone in part 2 has the same dose of TT-702. 
How you have treatment 
TT-702 is a tablet. You take it once a day every day. You have treatment for up to a year as long as it is working and the side effects aren't too bad. 
The number of tablets you take depends on when you join the trial. You fill in a medication diary. You record when you take your tablets and how many you take.  
On some of the days you attend the hospital, the team may ask you to bring your tablets in with you and take them when you are at your visit. This is likely to be on the days that you are having extra blood tests for research. The trial nurse will mark these days on your diary card.
You stop treatment if your cancer gets worse. The trial doctor will talk to you about other treatment options. 
Blood and tissue samples for research 
The team ask you to give some extra blood samples. Where possible, you have these at the same time as your routine blood tests.
They plan to use the samples to:
see how well the treatment is working 
see what happens to TT-702 in the body 
look for substances called biomarkers  to help work out why treatment might work for some people and not for others
look at genes  on the cancer cells 
You don't have to give all the extra samples if you don't want to. You can still take part in the main trial. 
Depending on when you join the trial you might need to give some extra tissue samples. The trial team will let you know if this applies to you.
Hospital visits
You see the doctor and have some tests before you can take part. These include:
a physical examination
heart trace (ECG )
blood tests
urine tests
bone scan if you have prostate cancer
You have regular check ups with the trial doctor. At each visit you have some blood tests and a heart trace.
For the first few visits you'll be at the hospital for most of the day. On the first day of treatment you may need to stay overnight. The rest of the hospital visits take about half a day. 
Scans
You have a CT scan or an MRI scan every:
9 weeks for 6 months and then 
every 12 weeks 
You also have a bone scan every 9 weeks if you have prostate cancer. You stop having these scans if your cancer gets worse. 
Follow up 
When you finish treatment you see the doctor 3 weeks later for a check up and some tests. 
The team then follow you up every 3 months at a routine hospital appointment. Or they may call you at home to see how you are getting on. They might also check your hospital notes. 
Side effects
The trial team monitor you during treatment and afterwards. Contact your advice line or tell your doctor or nurse if any side effects are bad or not getting better. 
As TT-702 is a new drug there may be side effects we don't know about yet. The possible side effects include:
weight loss
tummy pain
low levels of proteins such as albumin  in the body. This may cause symptoms such as body swelling and muscle cramps. 
There is a small chance that TT-702 might make your skin more sensitive to the sun. The trial team recommend that you apply sunscreen and lip balm that is sun protection factor 30 (SPF30) or higher and avoid long periods out in the sun.
The trial doctor will talk to you about all the possible side effects of treatment.
How to join a clinical trial
Please note: In order to join a trial you will need to discuss it with your doctor, unless otherwise specified.
Please note - unless we state otherwise in the summary, you need to talk to your doctor about joining a trial.
Supported by
Cancer Research UK 
Teon Therapeutic
Other information
This is Cancer Research UK trial number CRUKD/21/005.
If you have questions about the trial please contact our cancer information nurses
Freephone 0808 800 4040
CRUK internal database number:
Please note - unless we state otherwise in the summary, you need to talk to your doctor about joining a trial.
Charlie took part in a trial to try new treatments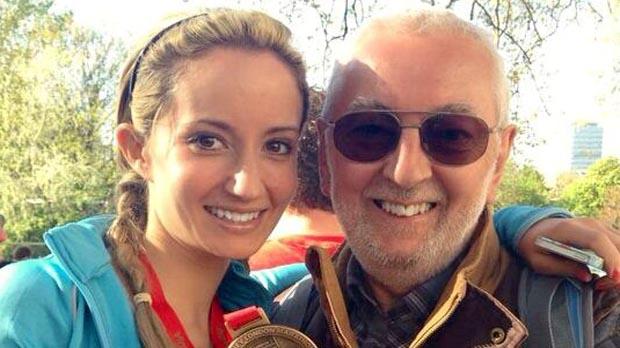 "I think it's really important that people keep signing up to these type of trials to push research forward."