A trial of a vaccine called AST-VAC2 for non small cell lung cancer
Please note - this trial is no longer recruiting patients. We hope to add results when they are available.
Cancer type:
Non small cell lung cancer
This trial is looking at making immune cells to help your immune system to recognise and attack lung cancer cells. 
It is a vaccine for people who have cancer that has grown into nearby tissue or it has spread elsewhere in the body
Cancer Research UK supports this trial. 
More about this trial
Doctors are always looking for ways to improve treatment for
non small cell lung cancer
. In this trial, they are looking at AST-VAC2.
AST-VAC2 is a new type of cancer vaccine. Researchers make the vaccine from dendritic cells using human embryo cells. The embryos were donated for medical research. Dendritic cells are a type of white blood cell. They are an important part of the immune system. They help it to recognise cancer cells and destroy them. 
Researchers hope that the vaccine will stimulate the immune system to recognise cancer cells and attack them. We call this having an immune response. This is the first time people are having the vaccine.
The main aims of the trial are to:
find out how safe treatment is
find out if the vaccine stimulates the immune cells
learn more about the side effects
Who can enter
The following bullet points list the entry conditions for this trial. Talk to your doctor or the trial team if you are unsure about any of these. They will be able to advise you. 
Who can take part
You may be able to join the trial if the following apply
You:
have non small cell lung cancer that has spread elsewhere in the body and there isn't a suitable standard treatment available
have cancer that the doctor can measure on a scan
have cancer that it might be possible to take tissue samples from
haven't had chemotherapy in the last 4 weeks, an experimental treatment in the last 6 weeks or immunotherapy in the last 8 weeks
have large amounts of certain type of HLA protein 
are well enough to have 6 vaccinations
are well enough to be up and about for at least half the day (performance status 0, 1 or 2)
have satisfactory blood test results
are willing to use reliable contraception during treatment and for 6 months afterwards if there is any chance that you or your partner could become pregnant
Who can't take part
You cannot join the trial if the following apply.
Cancer related 
You:
have had radiotherapy unless it was for symptom control such as pain in the 4 weeks before starting treatment
have side effects from past treatments unless they are mild apart from hair loss
are having steroids unless it is replacement treatment, a cream or an inhaler or another treatment that dampens down your immune system
Medical conditions
You:
haven't fully recovered from major surgery to your chest or tummy (abdomen)
have an active infection that needs treatment
have an autoimmune condition 
have congestive heart failure, an abnormal rhythm of the heart, narrowed arteries in the heart or any other significant heart problem
are having an experimental treatment as part of another clinical trial
have a condition that might interfere with how your immune system works
have hepatitis B or hepatitis C
have HIV
have any other medical condition that the trial team think could affect you taking part 
Other
You:
have had a vaccination within 4 weeks of having AST-VAC2. Please note that the current approved COVID-19 vaccines are allowed. 
Trial design
The researchers hope to find 8 people to join the trial. 
You have the vaccine once a week for 6 weeks. You have 2 injections just under the skin each time. These might be into your arm, thigh, abdomen or buttock. 
Research samples 
The trial team will ask to take some extra tissue samples, blood samples and samples of skin.
You give the tissue samples (biopsies

) before and after completing the 6 vaccinations. You don't have to give these samples if you don't want to. 
You give the blood samples at the same time as your routine blood tests if possible. The trial team will give you more information about the specific timings of these tests. 
They will also ask to take a sample of skin (a skin biopsy). Your doctor will have a look at the area where you had the injections to see if you have had a reaction (or an inflammatory response). The doctor will ask to take a skin biopsy if the area is red inflamed or swollen. They plan to take up to 3 skin biopsies.
The researchers plan to use the samples to understand how AST-VAC2 works. 
Hospital visits
You see a doctor and have some tests before you join the trial. These include:
You go to hospital once a week for your injections. You see the doctor at each visit for a check up and some blood tests. 
You go to hospital 2 to 3 days after one of your vaccinations to check the injection sites. 
You see the trial team a month after your final vaccination. They will repeat most of the tests they did at the beginning of the trial.
The trial team will follow up at your routine hospital appointment to see how you are getting on. They do this for up to 2 years. They will continue to follow you up for a further 3 years by telephone. They will also check your medical notes to see how you are doing.
Side effects
As AST-VAC2 is a new drug, there may be side effects we don't know about. The trial team will monitor you during the time you have treatment and you'll have a phone number to call if you are worried about anything. 
The possible side effects include:
a reaction at the injection site such as redness or swelling
an allergic reaction
tiredness (fatigue)
muscle aches
low temperature
an overreaction of the immune system causing high temperatures, chills and a fast pulse
abnormal cell growth resulting in a lump under the skin
The trial doctor will explain all the possible side effects before you join the trial. 
How to join a clinical trial
Please note: In order to join a trial you will need to discuss it with your doctor, unless otherwise specified.
Please note - unless we state otherwise in the summary, you need to talk to your doctor about joining a trial.
Chief Investigator
Prof Christian Ottensmeier
Professor Gary Middleton 
Other information
This is Cancer Research UK trial number CRUKD/17/003.
CRUK internal database number:
Please note - unless we state otherwise in the summary, you need to talk to your doctor about joining a trial.
Cara took part in a clinical trial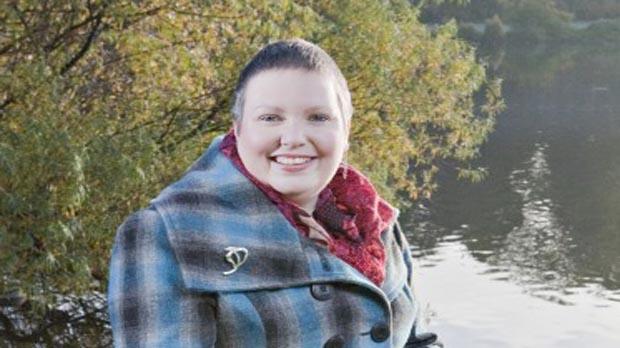 "I am glad that taking part in a trial might help others on their own cancer journey."