A trial looking at MOv18 IgE for advanced solid tumours
Please note - this trial is no longer recruiting patients. We hope to add results when they are available.
This trial is looking at a new drug called MOv18 IgE for people with advanced cancer. It is for people who have no standard treatment

available to them. This trial is supported by Cancer Research UK.
More about this trial
MOv18 IgE is a type of biological therapy called a monoclonal antibody. MOv18 IgE seeks out cancer cells by looking for a particular protein called folate receptor alpha. Scientists have found more of this protein on the surface of certain cancer cells than on the surface of normal cells. When MOv18 IgE attaches to the protein it should trigger the body's immune system to attack the cancer cell.
This is the first time MOv18 IgE has been tested in people. The aims of this trial are to:
see if it is a useful treatment for people with advanced cancer
find the best dose of MOv18 IgE
learn more about the side effects and how these can be treated
see what happens to MOv18 IgE in your body
Who can enter
The following bullet points summarise the entry conditions for this trial. If you are unsure about any of these speak with your doctor. They will be able to advise you.
You may be able to join this trial if all of the following apply.
You have a type of solid tumour that is more likely to have large amounts of folate receptor alpha protein and there is no standard treatment available to you
You have advanced cancer that has spread into nearby tissues or elsewhere in the body
Your cancer has large amounts of folate receptor alpha protein (the trial team will test a sample biopsy of your cancer to check for this)
You have cancer that can be measured using scans, or by the doctor examining you. If you have a lower dose of MOv18 IgE it may be possible to take part if your cancer can only be monitored by testing for tumour markers
You are well enough to carry out all your normal activities, apart from heavy physical work (performance status of 0 or 1)
You have satisfactory blood test results
You are willing to use reliable contraception during the trial and for 6 months afterwards if there is any chance that you or your partner could become pregnant
You are at least 16 years old
You cannot join this trial if any of these apply. You
Have cancer that has spread to your brain and this hasn't been treated or is causing symptoms. You can take part if cancer spread to your brain has been treated and has not got worse in the last 2 months
Have had chemotherapy in the last 4 weeks (or a group of chemotherapy drugs called nitrosoureas or mitomycin C in the last 6 weeks)
Have had hormone therapy or immunotherapy in the last 4 weeks
Have had any treatment in a trial in the last 4 weeks (unless it is an observation study, or you are in the follow up part of another trial)
Have had radiotherapy in the last 4 weeks, unless it was for symptom control only
Are taking anti depressants or other medicines such as beta blockers. These drugs may interfere with the treatment for an allergic reaction (a possible side effect of MOv18 IgE)                                   
Have had  treatment with bisphosphonates in the last 18 months
Are still having side effects from any anti cancer treatment, apart from hair loss or very mild side effects
Have had major surgery of your chest or abdomen and you have not fully recovered
Are HIV positive
Have active hepatitis B or C
Have any other medical condition that the trial doctor thinks could affect your taking part
Are pregnant or breast feeding
Trial design
This is a phase 1 trial. The researchers need 25 people to join.
The first few patients taking part will have a low dose of MOv18 IgE. If they don't have any serious side effects, the next few patients will have a higher dose. And so on, until they find the best dose. This is called a dose escalation study. You have MOv18 IgE through a drip into a vein.
Before each treatment of MOv18 IgE you have a skin prick test. You have a tiny amount of MOv18 IgE pricked into the top layer of the skin of your forearm. You also have a tiny amount of 2 other substances (not cancer drugs) so that the nurse has something to compare the MOv18 IgE skin prick site to.
If there is any redness or swelling of the skin around the MOv18 IgE skin prick site, it could mean that you might have an allergic reaction when you have MOv18 IgE through a drip into your vein. If the study team think you are at risk of an allergic reaction, you will not have any further treatment with MOv18 IgE. You will not continue with treatment in this trial.
If there is no visible reaction to your MOv18 IgE skin prick test, you will be able to have treatment on that day.
You have MOv18 IgE once a week for 6 weeks. Your 1st and 2nd treatments (week 1 and 2) will take about 90 minutes each. You stay in hospital overnight so you can be monitored closely. You may have the next 4 treatments (weeks 3 to 6) as a day patient and each treatment may be a bit shorter, over about an hour.
You have blood tests before each treatment. You have 6 extra blood tests during the first 48 hours after your first treatment. These measure the amount of MOv18 IgE in the bloodstream.
The nurse will monitor you closely during your first 2 treatments of MOv18 IgE, or more if needed. They will regularly record your temperature, blood pressure, heart rate and oxygen levels. If you don't have any problems, this checking will become less frequent for the rest of your treatments.
Hospital visits
First of all, the trial team will need to test a sample of your cancer to look at the amount of folate receptor alpha protein. If there is not a sample available from when you had surgery or a previous biopsy, you will need to have a biopsy in order to join this trial.
 
If your cancer is found to have large amounts of folate receptor alpha protein you will go on to have further tests before you start treatment. The tests include
Blood tests
Physical examination
Urine test
Heart trace (ECG )
CT scan or MRI scan to measure you cancer
The researchers will ask for an extra sample of your cancer before you start treatment and again in the 2nd and 3rd week of treatment. They will use this to try to find out more about how MOv18 IgE works. This part of the trial is optional. If you don't want to give these samples for research, you don't have to.
You have an ECG after each treatment. You have a further CT or MRI scan when you have finished treatment (after week 6).
You have a further hospital appointment to see the trial doctor about 1 month, then 2 ½ months after you have finished treatment. You have a blood test and you may have some of the above tests again. Your involvement in this trial will then finish unless you are still having side effects.
You then continue your routine appointments as recommended by your doctor.
Side effects
As MOv18 IgE is a new drug, there may be side effects we don't know about yet. A possible side effect is an allergic reaction during your treatment. Symptoms may include
Feeling cold and shivery, or hot or having flushes
Itchy rash
Feeling sick
Breathlessness or wheezy
Headaches
Feeling faint
The nurse will monitor you regularly and slow or stop treatment with MOv18 IgE if necessary. You will have treatment for the reaction if you need it.
How to join a clinical trial
Please note: In order to join a trial you will need to discuss it with your doctor, unless otherwise specified.
Please note - unless we state otherwise in the summary, you need to talk to your doctor about joining a trial.
Supported by
Cancer Research UK (Centre for Drug Development)
NIHR Clinical Research Network: Cancer
Other information
This is Cancer Research UK trial number CRUKD/14/001.
CRUK internal database number:
Please note - unless we state otherwise in the summary, you need to talk to your doctor about joining a trial.
Around 1 in 5 people take part in clinical trials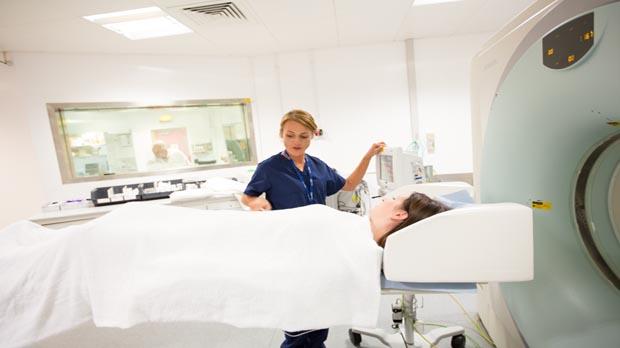 Around 1 in 5 people diagnosed with cancer in the UK take part in a clinical trial.