E-cigarette safety
Coronavirus (COVID-19)
We have created a central resources hub for Health Professionals which hosts all of our CRUK resources and further materials to help with managing the pandemic. We are updating the information as guidance changes. There is also a page specifically for patients on our about cancer hub.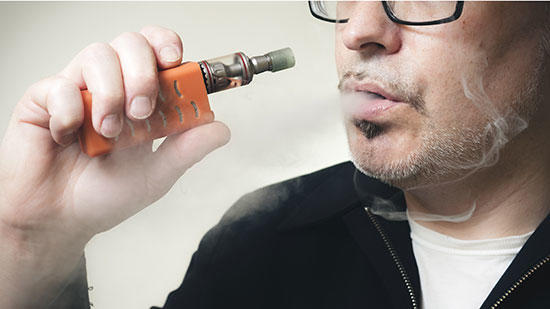 E-cigarettes are a relatively new product – they aren't risk free and we don't yet know their long-term impact. We strongly discourage people who haven't smoked from using them.
However, there are misconceptions among a large proportion of the public that e-cigarettes are equally or more harmful than smoking[1] Research to date actually indicates that they are less harmful as they don't contain tobacco or involve combustion.
Here you will find a summary of the current available information on the relative safety of e-cigarettes compared to tobacco.
Reference
[1] Action on smoking and health (ASH). Use of e-cigarettes among adults in Great Britain, 2019. 2019.
We're now on twitter.
Join the conversation and follow @CRUKHCPs for news, updates and opinion.
See also