Cancer Awareness in the Workplace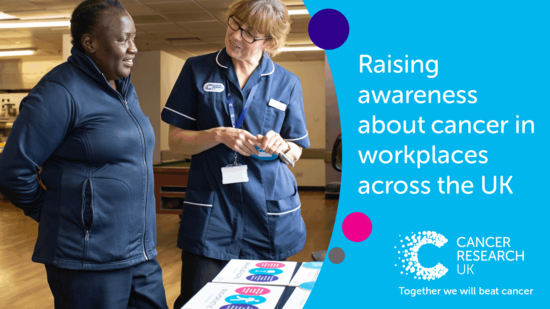 Get in touch to find out how you and your employees can start benefiting from our impactful cancer awareness programme.
At Cancer Research UK, our vision is to bring forward the day when all cancers are cured. Over the past 40 years, survival in the UK has doubled. But we want to accelerate progress to see 3 in 4 people surviving their cancer for 10 years or more by 2034. Our workplace health programme was set up in 2015 to support this vision.  
We empower employees across the UK to take positive action for their health, raising awareness of how they can reduce their risk of cancer and the importance of spotting cancer early. 
The programme:
provides tips on how to live a heathier life
outlines how spotting cancer early can save lives and where to go for help with any concerns
helps debunk cancer myths and provides evidence-based health information
signposts employees to reliable sources of information about cancer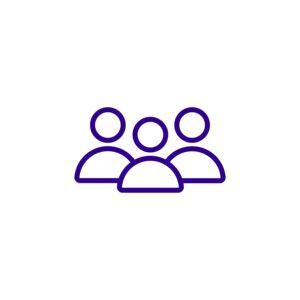 A tailored package for your workplace
We work with Cancer Research UK's behaviour change, health and evaluation experts and experienced cancer awareness nurses to design and deliver our evidence-based programme. Together we create a package tailored to your employees' needs.
Scroll through the gallery to see our cancer awareness services and get in touch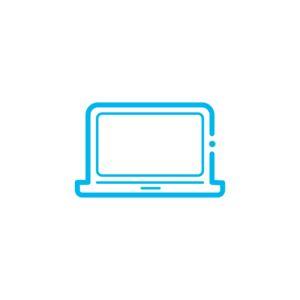 Our health messages are accessible by employees, no matter of their location. We've designed a series of digital resources that are evidence-based, concise and engaging and can be tailored to your channels including, online presentations, quizzes and factsheets.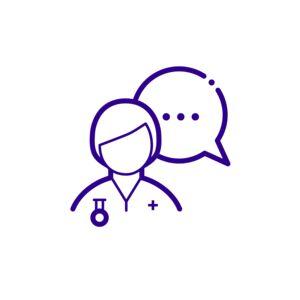 This includes our health stands where nurses or advocates provide reliable, tailored and practical information for employees. And interactive cancer awareness workshops that focus on how to live a healthier life and the importance of spotting cancer early.
We provide tools and resources that will help employees feel more confident talking about health and cancer with their colleagues and their loved ones.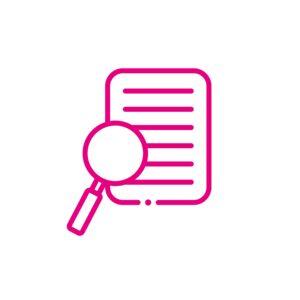 A survey rolled out to your workforce at the start of our programme will help our team understand employee's current behaviours, attitudes and awareness of cancer. This will highlight priority areas, so we can tailor the programme to your workforce and measure impact over time.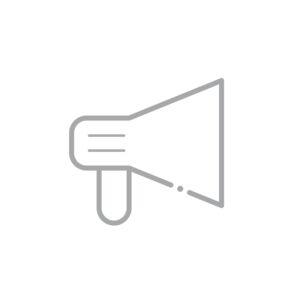 Based on the latest health evidence, our health communications cover prevention, early diagnosis and general cancer information and support. You will also have access to a range of leaflets.