How You Make A Difference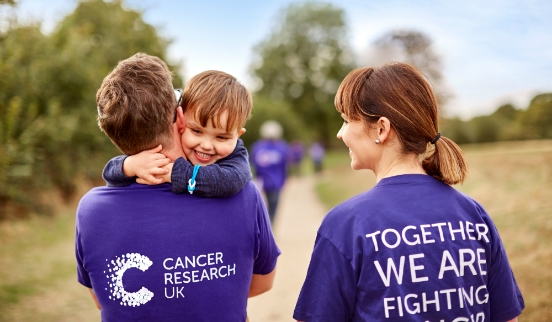 Want to get involved?
You'll find a variety of involvement opportunities to get involved and help us beat cancer.
Our Story
Today 2 in 4 people will survive their cancer, but at Cancer Research UK our vision is to increase survival rates so that 3 in 4 people survive their diagnosis by 2034. The experience and insight of people affected by cancer are vital in helping us to achieve this.
Our impact report is packed with stories about the value people affected by cancer bring to Cancer Research UK. Discover how your support is making a difference by downloading it now.
The Results Of Your Impact
The heart of our charity is to work and fund research to bring forward a day when all cancer is cured.  We value the relationships with our supporters and the groundbreaking researchers and for this, we strive to bring these two together with forward-thinking results.
People affected by cancer get involved and work together in all areas of our charity. Some of our members have told us what their motivation to get involved was and we also show you some of our recent projects and the impact they have made.
Read more inspirational stories and project successes to show the type of work you can be involved in.