A trial of TAK228 for ovarian cancer (DICE)
This trial is looking at TAK228 to treat ovarian cancer that has continued to grow or come back after chemotherapy. 
It is for women who have:
Treatment for these cancers is the same, so when we use the term ovarian cancer in this summary, we are referring to all 3. 
More about this trial
Doctors treat ovarian cancer with surgery and chemotherapy. The chemotherapy they usual use is paclitaxel. You can have paclitaxel either by itself or with another chemotherapy drug. 
Sometimes the cancer comes back, and you can have more chemotherapy. But then this treatment can stop working and the cancer starts to grow again. This means that the cancer has become resistant to chemotherapy. 
Researchers are looking for treatments for ovarian cancer when chemotherapy is no longer working. 
TAK228 is a targeted cancer drug

 called a cancer growth blocker. It works by blocking 2 substances that cancer cells need to grow and multiply. 
We know from laboratory research that having TAK228 and paclitaxel together worked better than the researchers expected in some other cancers. 
The aims of this trial are to:
find out if having TAK228 with paclitaxel is better than paclitaxel only to treat ovarian cancer  
learn more about the side effects of TAK228 with paclitaxel and to find out how these compare with the side effects of paclitaxel on its own
Who can enter
The following bullet points list the entry conditions for this trial. Talk to your doctor or the trial team if you are unsure about any of these. They will be able to advise you. 
Who can take part
You may be able to join this trial if you are a woman with one of the following:
And all of the following must apply. You:
have had at least one course of chemotherapy treatment for your cancer  
have cancer that continued to get worse, or came back within 6 months of finishing chemotherapy that contained a platinum drug  such as carboplatin
have cancer that can be measured on a scan
are willing to give a fresh sample (biopsy ) of your cancer if it is possible to do so
have satisfactory blood test results
are up and about for more than half the day and can look after yourself (performance status 0, 1 or 2)
are willing to use reliable contraception during treatment and for 3 months after if there is any chance you could become pregnant
can swallow tablets
are at least 18 years old
Who can't take part
You cannot join this trial if any of these apply.
Cancer related
You:
have cancer that has spread to the spinal cord or brain. If it has spread to the brain you might be able to join if it has been treated, there is no evidence of it getting worse or any bleeding, you haven't had steroids for 4 weeks before starting the trial treatment and you don't need ongoing steroids or medication to stop fits (an anti-convulsant drug)   
have had weekly paclitaxel on its own 
have had other cancer growth blocker drugs that block PI3K, ATK and mTOR  
Medical conditions
You:
are taking medication that affect CYP enzymes within 7 days of starting treatment
are allergic to paclitaxel, TAK228 or any of their ingredients
have HIV, hepatitis B or hepatitis C
have had another cancer in the past 2 years, apart from non-melanoma skin cancer  that has been successfully removed by surgery, or you have had a previous cancer and there is evidence it is still present 
have problems with your digestive system  that affects how well it can absorb medication for example a disease or previous surgery
have had a heart attack in the past 6 months
have had angina controlled with medication in the past 6 months
have problems with your heart rhythm that is controlled by medication in the past 6 months
have had a pacemaker  for your heart put in in the past 6 months
have had a blood clot in the lungs in the past 6 months
have high blood pressure that isn't controlled by medication
have high blood pressure that affects the blood vessels in the lung (pulmonary hypertension)
have asthma that isn't controlled by medication or there isn't enough oxygen in your blood 
have a disease affecting the valves in your heart or have had a heart valve replaced  
have symptoms of a slow heart rate 
have a device under your skin that monitors your heart rate and shocks it back into a normal rhythm when needed
have a heart trace (ECG ) that is irregular
are taking a drug called a proton pump inhibitor (PPI) or start taking it within 7 days of starting treatment
are taking steroids apart from inhalers and low dose hormone replacement therapy (HRT)
have diabetes mellitus that isn't well controlled 
have had major surgery within 21 days of starting treatment
have had chemotherapy or radiotherapy within 28 days of starting treatment
have had a drug or used a device as part of another clinical trial within 28 days of starting treatment
have any other medical or mental health condition that your doctor or the trial team think could affect you taking part
Other
You cannot join if you are pregnant or breastfeeding. 
Trial design
This is a phase 2 trial. The trial team need 126 women to join. 
It is a randomised trial. Everyone who takes part is put into a group. Neither you nor your doctor can choose which group you are in. 
63 women have paclitaxel
63 women have paclitaxel and TAK228 
You have treatment in cycles. Each 4 week period is a treatment cycle. 
You have paclitaxel once a week for 3 weeks and then have a week of not having it. You have it as a drip into a vein. 
TAK228 is a capsule. You take it for 12 days during each treatment cycle, starting on the second day of each cycle. Your doctor or pharmacists will tell you how many capsules to take and when to start taking them.
You take TAK228 at the same time each day, ideally in the morning, with a glass of water. You can't drink or have food for 2 hours before, and for at least an hour after taking TAK228 apart from water to have with other medications. 
You continue to have treatment as long as it is helping you and the side effects aren't too bad. 
While taking TAK228 you need to do a daily blood test called a fasting blood glucose (FBG). The team will:
give you all the necessary equipment to do the test
instruct you on how to do it
tell you how to monitor the results 
tell you when and who to contact about the results if needed 
You do the test at home apart from when you go to hospital to have treatment. On these days the FBG is done with all the other blood tests you need before you have treatment.
You have a diary to write down what the results are of the FBG test. You must bring this diary with you when you go to the hospital for treatment or a clinic appointment. 
Quality of life
You fill in 2 questionnaires before starting treatment and:
every 4 weeks during treatment
after finishing treatment
The questions ask about:
your general health
any treatment side effects you might have 
what daily activities you can do 
This is a quality of life questionnaire. 
Samples
The team will ask your permission to get a small piece of the sample of tissue you had taken when you were diagnosed. 
They will also take another fresh sample of tissue (biopsy) of your cancer if possible. You must agree to this to take part in the trial. 
You give blood samples when you agree to take part and at regular times during the trial. 
They will use these tissue and blood samples to look for substances (biomarkers

) that might show how well treatment is working. 
Hospital visits
You see the doctor to have some tests before taking part. These tests include:
You see the doctor regularly during treatment for blood tests, a physical examination and to see how you are. 
If you are taking TAK228 you have a heart trace done every 4 weeks. And at week 9 (start of cycle 2) you either see the doctor or get a phone call from the doctor or nurse. They will ask about:
your blood sugar levels (the fasting glucose blood test)
any side effects you might have
any medications you might have started since you started taking TAK228
Everyone has a CT scan or MRI scan every 8 weeks.
You see the doctor a month after stopping treatment for:
physical examination
blood tests
urine test
MRI scan or CT scan
heart trace (women taking TAK228 only)
You then see the doctor every 3 months for at least a year. 
Side effects
The trial team and your health care team will monitor closely while you are having treatment in this trial. It is important to contact your health advice line or tell your health care team if you:
have side effects
the side effects aren't getting any better
have any change to your general health
For women taking TAK228 and paclitaxel your doctor will permanently stop either TAK228 or paclitaxel if you have certain side effects. If this happens you will continue having either paclitaxel or TAK228 only. 
TAK228 is a new drug and there might be side effects we don't know about yet. The common side effects of TAK228 include:
a rise in blood sugar (glucose) levels
tiredness (fatigue) and feeling weak
inflammation of the lining of the mouth and lips
skin problems including a rash and itching
inflammation of the mucous membranes for example in the nose, mouth, throat, eyes, lungs, intestines and bowels 
a drop in red blood cells and white blood cells causing tiredness and an increased risk of infection
tummy (abdomen) pain
urine infection
high temperature (fever)
back pain 
shortness or difficulty breathing
not enough fluid in the body (dehydration) or too much fluid in the body causing swelling
changes to the level of substances (electrolytes) in your blood
change to the level of creatinine in your blood possibly meaning your kidneys aren't working properly
weight loss
cough
dizziness
We have information about the side effects of paclitaxel. 
Your doctor or a member of the trial team will talk to you about the possible side effects of TAK228 and paclitaxel before you agree to take part in the trial. 
How to join a clinical trial
Please note: In order to join a trial you will need to discuss it with your doctor, unless otherwise specified.
Please note - unless we state otherwise in the summary, you need to talk to your doctor about joining a trial.
Supported by
Imperial College London
Takeda Pharmaceuticals International, Inc.
North Eastern Germany Society of Gynaecologic Oncology
CRUK internal database number:
Please note - unless we state otherwise in the summary, you need to talk to your doctor about joining a trial.
Charlie took part in a trial to try new treatments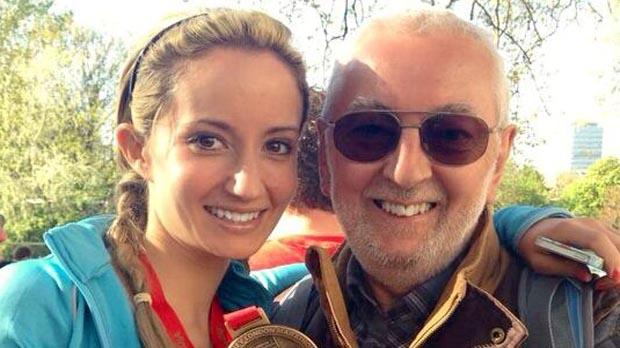 "I think it's really important that people keep signing up to these type of trials to push research forward."