A trial of olaparib and cediranib for advanced cervical cancer (COMICE)
This trial is looking at whether olaparib and cediranib can improve treatment for cancer of the cervix that has spread or come back.
Cancer Research UK supports this trial.
More about this trial
The usual treatment for cancer of the cervix is a combination of chemotherapy and radiotherapy. You have more chemotherapy if the cancer spreads elsewhere in the body or comes back. This is
advanced cervical cancer
. But sometimes it comes back again. So, doctors are looking for ways to improve treatment. 
In this trial, they are looking at olaparib and cediranib. They are both
targeted drugs
that work in different ways. 
Olaparib is a PARP inhibitor. It blocks an enzyme called PARP which helps damaged cells to repair themselves.
Cediranib stops cancers from being able to make new blood vessels. They need these to grow. 
Researchers think that having both drugs can shrink or stop the cancer growing. This may increase the time before the cancer starts to grow again after chemotherapy.
In this trial, some people have cediranib and olaparib. And some have dummy drugs (
placebo
).
The aims of the trial are to:
see how well treatment works
learn more about the side effects
find out about quality of life 
Who can enter
The following bullet points list the
entry conditions
for this trial. Talk to your doctor or the trial team if you are unsure about any of these. They will be able to advise you. 
Who can take part
You may be able to join this trial if all of the following apply. 
You:
have advanced cervical cancer
have recently had platinum chemotherapy such as cisplatin for cancer that has spread or come back, and your cancer hasn't got worse since
are able to start the trial within 8  weeks of finishing chemotherapy
have had a CT scan within 28 days of joining the trial
can swallow tablets
are well enough to carry out all your normal activities, apart from heavy physical work (performance status of 0 or 1)
have satisfactory blood test results
are willing to use reliable contraception during treatment and for 6 months afterwards if there is any chance you could become pregnant
are at least 18 years old 
Who can't take part
You cannot join this trial if any of these apply. 
Cancer related
You:
can have surgery to remove the cancer
have cancer that has come back in the area between the hip bones (pelvis) and you could have radiotherapy or chemoradiotherapy to treat this
have had more than 1 course of chemotherapy for advanced cervical cancer
have had a drug called bevacizumab or a similar drug in the past unless you had it as part of your first treatment
have side effects from treatment that aren't getting better
have had any other cancer in the last 5 years apart from basal cell skin cancer or squamous cell skin cancer , carcinoma in situ of the cervix, very early breast or womb cancer that has been successfully treated
Medical conditions
You:
have cancer spread to the brain or spinal cord
have heart problems
have had a stroke or mini stroke within 6 months of starting trial treatment
have problems with how your kidneys work
have problems with your thyroid gland, for example you have symptoms such as swelling
have problems with your digestive system and you can't absorb the trial medication, you have a hole, blockage or an abnormal opening called a fistula in your gut or area between your pelvis or surgery for a hole in your digestive system within 6 months of starting treatment
have had an infection (abscess) in your tummy (abdomen) in the last 3 months
have inflammatory bowel disease
have had major surgery within 28 days of starting trial treatment
have a wound, ulcer or fracture that isn't getting better
have had a bleed or a problem with how your blood clots
have protein in your urine
have taken any medication that blocks an enzyme called CYP3A4 within 2 weeks of starting trial treatment
have had a bone marrow transplant or double umbilical cord blood transplant
have an infection that isn't getting better with antibiotics
have hepatitis B or hepatitis C
have HIV
have any other medical condition or mental health problem that the trial team think would affect you taking part
Other
You:
are pregnant or breastfeeding
Trial design
This is a
phase 2 trial
. It is taking place in the UK. The researchers need about 108 women to take part. 
It is a
randomised trial
. You are put into treatment groups by a computer. Neither you nor your doctor will be able to decide which group you are in. Nor will they know which group you are in. This is called a double blind study. 
You have 1 of the following:
cediranib and olaparib (group 1)
dummy drugs (group 2)
Cediranib, olaparib and the dummy drugs (placebo) are tablets.
You have treatment in cycles. Each 4 week period is a
cycle of treatment
. The first day of each treatment cycle is called day 1.
Group 1 (cediranib and olaparib)
Each week you:
take cediranib tablets once a day for 5 days (day 1 to 5)
have no cediranib tablets for 2 days (day 6 and 7)
take olaparib twice a day, everyday
Group 2 (dummy drugs)
Each week you:
take dummy cediranib tablets once a day for 5 days (day 1 to 5)
have no dummy cediranib tablets for 2 days (day 6 and 7)
take olaparib dummy tablets twice a day, everyday
You continue with treatment for as long as it is working, and the side effects aren't too bad.
The trial team will give you a fresh supply of tablets every 4 weeks at your treatment visit. 
You stop treatment if your cancer gets worse. Your doctor will talk to you about other treatment options. 
Quality of life
The trial team will ask you to fill out a questionnaire before you start treatment and at set times during treatment. The questionnaire will ask about side effects and how you've been feeling. This is called a
quality of life study
. 
Samples for research
The doctors will ask permission to look at tissue samples from previous surgeries or biopsies. You don't have to agree to this if you don't want to. You can still take part in the trial. They plan to use these in future research to look for:
gene changes (faults)
biomarkers  to predict who will benefit from treatment
They'll also ask to collect some extra blood samples. Where possible you give these these at the same that you have your usual blood tests. Researchers will use these samples to these to understand more about cervical cancer and possible treatments. 
Hospital visits
You'll see a doctor and have some tests before you can take part. These include:
You see the trial doctor once a month for a check up and some blood tests. You have a CT scan or MRI scan every 2 months. 
You keep a diary of when you take your tablets and how many you take. The nurse explains this to you at your first visit.  
When you finish treatment the trial team will follow you up with a phone call every 3 months. Or they might check your medical notes to see how you are getting on. 
Side effects
The trial team will monitor you during the time you have treatment and you'll have a phone number to call if you are worried about anything. 
The most common side effects of cediranib include:
infections
thyroid and liver problems
fluid loss (dehydration)
headache
high blood pressure
diarrhoea
a sore, dry mouth and hoarse voice
increased risk of bleeding and nose bleeds
pain in the arms and legs
muscle weakness
protein in the urine
tiredness (fatigue)
weight loss
fitting (convulsions)
peeling skin on the palms of the hands or soles of the feet (hand and foot syndrome)
The most common side effects of olaparib include:
loss of appetite and taste changes
headache
dizziness
feeling or being sick
diarrhoea
fluid loss
indigestion
tiredness and weakness
a drop in blood cells causing an increased risk of infection and tiredness and breathlessness
kidney problems 
We have more information about
olaparib
.
How to join a clinical trial
Please note: In order to join a trial you will need to discuss it with your doctor, unless otherwise specified.
Please note - unless we state otherwise in the summary, you need to talk to your doctor about joining a trial.
Supported by
Astra Zeneca
Cancer Research UK
Clatterbridge Cancer Centre NHS Foundation Trust
Liverpool Cancer Trials Unit
CRUK internal database number:
Please note - unless we state otherwise in the summary, you need to talk to your doctor about joining a trial.
Around 1 in 5 people take part in clinical trials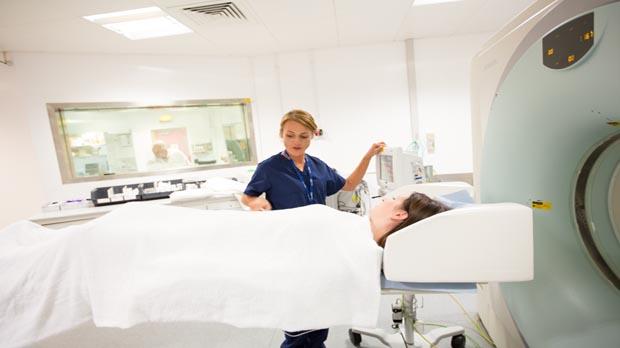 Around 1 in 5 people diagnosed with cancer in the UK take part in a clinical trial.