A trial of MK-1775 with chemotherapy for ovarian cancer
Please note - this trial is no longer recruiting patients. We hope to add results when they are available.
This trial is looking at a new drug called MK-1775 alongside paclitaxel and carboplatin for ovarian cancer that has come back.
Doctors usually treat ovarian cancer with surgery. You may also have chemotherapy. Paclitaxel and carboplatin are 2 of the chemotherapy drugs that doctors often use to treat ovarian cancer.
Unfortunately, ovarian cancer can come back after surgery and chemotherapy. If this happens, you may have more chemotherapy. But researchers are looking for ways to improve treatment for ovarian cancer that has come back. In this trial, they are looking at a drug called MK-1775 alongside chemotherapy.
MK-1775 is a type of biological therapy.  It is a cancer growth blocker. It stops signals that cancer cells use to divide and grow.
Some cancer cells have a particular change (a mutation

) to a gene

called p53. The p53 gene is involved in controlling how cells divide and grow. If the gene is changed, it doesn't control cell growth in the same way and allows certain cancers to grow.
The women taking part in this trial have tumours that have a particular mutation to the p53 gene. They also have cancer that responded to treatment with platinum chemotherapy drugs

. This is called platinum sensitive ovarian cancer.
The aims of the trial are to
See if adding MK-1775 to chemotherapy helps women who have platinum sensitive ovarian cancer with a particular change to the p53 gene
Learn more about the side effects
Who can enter
You may be able to enter this trial if you
Have ovarian cancer, fallopian tube cancer or primary peritoneal cancer that has got worse after having chemotherapy with a platinum drug
Have cancer that didn't start getting worse for at least 6 months after you finished platinum chemotherapy
Have recovered from the side effects of any other treatment (apart from hair loss) unless they are very mild
Are well enough to carry out all your normal activities, apart from heavy physical work (performance status of 0 or 1)
Have satisfactory blood test results
Are at least 18 years old
To be able to take part in this trial, the researchers must be able to test a sample of your cancer to see if it has a particular change to the p53 gene.
You cannot enter this trial if you
Have cancer that is a borderline tumour or is low grade and very unlikely to spread – your doctor can explain this to you
Have cancer that has spread to your brain or spinal cord (central nervous system) unless it has been successfully treated, has not got worse in the last month, and if you took steroids, you have now stopped or have been on a stable dose for at least 2 weeks
Have already had more than 3 different types of chemotherapy that included a platinum drug
Have had radiotherapy or biological therapy in the last 4 weeks
Have had another experimental drug in the last 4 weeks
Are known to be very sensitive to any of the drugs in the trial
Have a build up of fluid in your tummy (ascites ) or in your lungs (pleural effusion) that is causing symptoms
Have had drugs that affect body substances called cytochrome P (CYP) enzymes in the last 2 weeks – your doctor can confirm this
Have had problems with drugs or alcohol in the last year
Are known to have HIV, hepatitis B or hepatitis C
Have any other medical condition or mental health problem that the trial doctors think could affect you taking part
May have a condition called Li Fraumeni syndrome – your doctors can tell you if they think you might have this condition
Are pregnant or breastfeeding
Trial design
This phase 2 trial will recruit 119 women. It is a randomised trial. The people taking part are put into treatment groups by a computer. Neither you nor your doctor will be able to decide which group you are in. And neither of you will know which group you are in. This is called a double blind trial.
Half the women taking part have paclitaxel, carboplatin and MK-1775. The other half have paclitaxel, carboplatin and a dummy drug (placebo

).
You have paclitaxel and carboplatin through a drip into a vein once every 3 weeks. Each 3 week period is called a cycle of treatment. MK-1775 (and the dummy drug) is a capsule that you swallow. You take them 5 times in each cycle of treatment. You keep a diary at home to note down exactly when you take the capsules.
As long as you don't have bad side effects, you can have up to 6 cycles of treatment.
Hospital visits
You see the trial team and have some tests before you start treatment. The tests include
The trial team will get a sample of tissue that was removed when you had surgery or a biopsy

. If there isn't a sample available, you will need to have a new biopsy. This is to see if the cancer cells have a changed P53 gene.
During treatment, you go to hospital once a week. You have regular blood tests. You have a CT or MRI scan every 6 weeks.
When you finish treatment, you see the trial team a month later and have a physical examination and blood tests. You then see them and have a CT or MRI scan every 6 weeks or every 3 months, depending on how your cancer responded to treatment. Your doctor will explain this to you.
Side effects
As MK-1775 is a new drug, there may be side effects we don't know about yet. In other trials, the most common side effects have been
A drop in blood cells causing an increased risk of infection, bleeding problems, tiredness and breathlessness
Numbness and tingling in your hands and feet (peripheral neuropathy)
Tiredness (fatigue)
Loss of appetite
High temperature (fever)
Rash
Tummy (abdominal) pain
We have more information about the side effects of paclitaxel and carboplatin in our cancer drugs section.
How to join a clinical trial
Please note: In order to join a trial you will need to discuss it with your doctor, unless otherwise specified.
Please note - unless we state otherwise in the summary, you need to talk to your doctor about joining a trial.
Supported by
Experimental Cancer Medicine Centre (ECMC)
Merck, Sharp & Dohme
NIHR Clinical Research Network: Cancer
CRUK internal database number:
Please note - unless we state otherwise in the summary, you need to talk to your doctor about joining a trial.
Charlie took part in a trial to try new treatments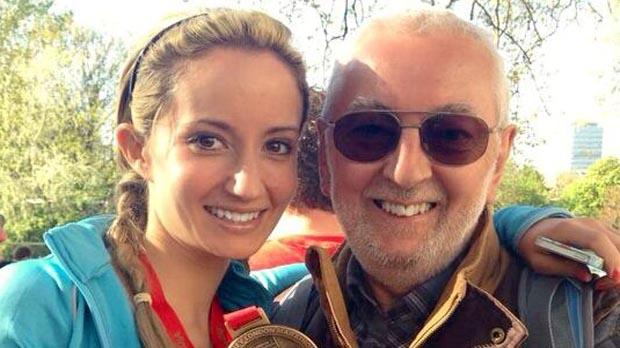 "I think it's really important that people keep signing up to these type of trials to push research forward."