A trial of fish oil for bowel cancer that has spread to the liver (EMT2 study)
Cancer type:
Bowel (colorectal) cancer
Cancer spread to the liver
This trial is looking at omega 3 EPA found in fish oil for people having surgery to remove bowel cancer spread to the liver. 
More about this trial
You might have surgery for bowel cancer spread to the liver. Some people may have chemotherapy. 
Researchers are looking for new ways to stop or delay cancer growth after surgery. We know from previous research that taking omega 3 fatty acid might work to improve treatment outcomes. But the researchers aren't sure how well it works. So they are running this larger trial to find out more. 
Omega 3 fatty acid EPA (eicosapentaenoic acid) is a natural substance. You find it in fish like salmon and mackerel. The capsules in the trial are pure EPA. These are a higher dose and quality than anything available on the high street. The dose in the trial is about the same as eating fatty fish twice a day, everyday. 
In this trial some people take EPA capsules before and after surgery. And some people don't.
The main aims of the trial are to find out:
if having EPA stops the cancer coming back in the liver 
if having EPA improves quality of life 
 
Who can enter
The following bullet points list the entry conditions for this trial. Talk to your doctor or the trial team if you are unsure about any of these. They will be able to advise you. 
Please note that only a few hospitals that perform liver surgery are taking part in this trial.  
Who can take part
You may be able to join this trial if all of the following apply. 
You:
have bowel cancer that has spread to the liver 
are due to have surgery to remove the areas of cancer in the liver with the aim to cure it 
are willing to use reliable contraception if there is any chance you or your partner could become pregnant
are at least 18 years old 
Who can't take part
You cannot join this trial if any of these apply. 
You:
have already had the first part of any planned surgery to remove current areas of cancer spread to the liver 
cannot have surgery to remove the areas of cancer with the aim to cure 
take or plan to take regular (more than 3 doses a week) fish oil including fish oil and cod liver oil. This includes 2 drugs called Vazkepa and Omacor. 
are allergic to fish or seafood
 have a condition that affects your ability to digest the sugar fructose
are allergic to soya or peanuts
have a condition that means you have an increased risk of bleeding such as von Willebrand disease
have had another cancer in the last 5 years apart from bowel or rectal cancer, non melanoma skin cancer  treated with surgery or radiotherapy, ductal carcinoma insitu  treated with surgery, carcinoma insitu  of the cervix treated with surgery or early bladder cancer treated with surgery
have had any other cancer more than 5 years ago and there have been signs of it in the last 5 years 
are pregnant or breastfeeding
 
Trial design
This is a phase 3 trial. The researchers need 448 people to join.
It is a randomised trial. There are 2 treatment groups. Neither you nor your doctor will be able to decide which group you are in. And neither of you will you know which group you are in either. This is called a double blind trial.
You take 1 of the following:
EPA capsules
dummy drug capsules (placebo)
You start treatment the day before surgery. You take them for between 2 and 4 years. The team can tell you more about how long you take them for.
You take 2 capsules in the morning and 2 capsules in the evening with a meal. 
The team give you a diary to record information that you will need to know at your clinic visit. This includes:
the number of times you saw your GP, practice nurse or another healthcare provider
the number of times you took less than the prescribed number of capsules 
when you felt unwell
The team give you a supply of capsules when you go for appointments about the trial. They can arrange a new supply after a trial telephone call if you are running out. You can collect this from the hospital pharmacy. Or they can deliver if you live far away from the hospital and further hospital visits are not possible.
Questionnaires
You complete the questionnaires before you start treatment and at set times during treatment. The questionnaires ask about side effects and how you've been feeling. This is called a quality of life study

.
Research into weight loss cancer can cause (cachexia)
The team will be looking at the changes in your muscle size. They want to see if EPA helps to reduce the muscle and weight loss that cancer can cause. This is called cachexia.
To do this, they look at your CT scans. They compare the scans and look at the size of muscle around your spine during the trial. 
Blood samples for research
The team ask some people who join in Leeds or Sheffield to give 3 extra blood samples. Where possible you give these when you have routine blood samples. Researchers plan to use these to find out more about how treatment is working.
 
Hospital visits
You see the doctor before taking part in the trial and they take note of your medical history. 
The research nurse calls you every 2 weeks up until your surgery to see how you are getting on.
You have surgery to remove the cancer in your liver as planned. Your doctor can tell you more about this and how long you stay in hospital for.
The trial team follow you up every 6 months after surgery while you are taking the EPA capsules. This might be at a routine hospital visit or they may phone you.
You have a CT scan:
every 6 months after surgery for up to 2 years
once a year after that
These are routine scans you would have even if you didn't join the trial. 
When you stop treatment a member of the team will call you 2 months later to see how you are. 
 
Side effects
The trial team monitor you during treatment and afterwards. Contact your advice line or tell your doctor or nurse if any side effects are bad or not getting better. 
It is very important that you do not take extra fish oil supplements during the trial. These include fish oil or cod liver oil supplements.
 
The side effects of EPA are mild. The most common include:
loose or watery poo (diarrhoea)
tummy pain
feeling sick
bloating
bad breath
belching
indigestion 
You can reduce the side effects by taking the capsules with food.
Please note, EPA is from fish and the capsule coating contains gelatine from an animal. So this trial is not suitable for vegetarians or vegans.
 
How to join a clinical trial
Please note: In order to join a trial you will need to discuss it with your doctor, unless otherwise specified.
Please note - unless we state otherwise in the summary, you need to talk to your doctor about joining a trial.
Supported by
University of Leeds 
Yorkshire Cancer Research 
CRUK internal database number:
Please note - unless we state otherwise in the summary, you need to talk to your doctor about joining a trial.
Cara took part in a clinical trial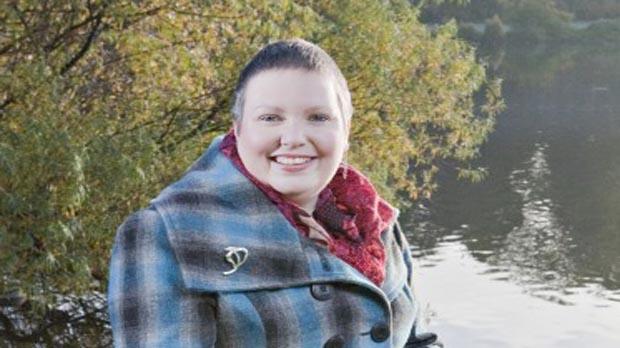 "I am glad that taking part in a trial might help others on their own cancer journey."