A trial of dabrafenib and trametinib after surgery to remove melanoma (COMBI-AD)
Please note - this trial is no longer recruiting patients. We hope to add results when they are available.
This trial is looking at 2 new drugs called dabrafenib and trametinib. It is for people who have had a melanoma removed and whose melanoma cells have a change in a gene called BRAF.
The BRAF gene affects how cells divide and grow. Sometimes the gene is changed or damaged. This is called a gene mutation

. About half of all people with melanoma have a BRAF gene mutation in their cancer cells.
The first treatment for melanoma is usually surgery. This often cures early stage melanoma. But if melanoma has spread into lymph nodes

, there is a high risk that it may come back in the future. You can have treatment after surgery to try to prevent this (adjuvant treatment

). But at the moment doctors don't know what the best adjuvant treatment for melanoma is and people should only have this type of treatment as part of a clinical trial.
In this trial, they are looking at 2 drugs called dabrafenib and trametinib. These are both types of biological therapy called cancer growth blockers. They work by stopping signals that cancer cells use to divide and grow.
The aims of the trial are to
Find out if having dabrafenib and trametinib together helps to stop melanoma coming back after surgery
Learn more about the side effects of this drug combination
Who can enter
You may be able to enter this trial if
You have had a melanoma completely removed with surgery in the last 12 weeks
Your melanoma had spread into lymph nodes (stage 3A, 3B or 3C) and is considered to be at high risk of coming back (you can also take part if you had early stage melanoma that has now come back in a lymph node and this can be surgically removed)
You have completely recovered from surgery
Your melanoma cells have a mutation called V600E/K in the BRAF gene – the trial team will test for this
You can swallow tablets and capsules
You are well enough to carry out all your normal activities, apart from heavy physical work (performance status of 0 or 1)
You have satisfactory blood test results
You are at least 18 years old
You are willing to use reliable contraception for 2 weeks before starting the trial drugs, throughout treatment and for 4 months afterwards if there is any chance you could become pregnant
You cannot enter this trial if you
Have melanoma that started in your eye (ocular melanoma) or in the moist tissues that line your mouth, nose, food pipe, anus, vulva and vagina (mucosal melanoma )
Have melanoma that has spread to other parts of your body (apart from lymph nodes)
Have already had a treatment for melanoma that reaches your whole body (a systemic treatment )
Have had another experimental drug in the last 4 weeks (or earlier if there is any chance some of the drug could still be in your body)
Are known to be very sensitive to drugs similar to those being looked at in the trial
Have any problems with your digestive system that could affect how you absorb tablets or capsules
Have conditions affecting your lungs called interstitial lung disease or pneumonitis
Have certain heart problems or eye conditions – the trial team can advise you about this
Are lacking in a body substance called G6PD – your doctor can advise you about this
Are known to be HIV positive
Have had another cancer in the last 5 years apart from non melanoma skin cancer that was completely removed or a very early stage cancer (carcinoma in situ ) that was successfully treated
Have any other medical condition or mental health problem that the trial team think could affect you taking part
Are pregnant or breastfeeding
Trial design
This phase 3 trial will recruit about 850 people. It is a randomised trial. The people taking part are put into treatment groups by a computer. Neither you nor your doctor will be able to decide which group you are in. And neither of you will know which group you are in. This is called a double blind trial.
Half the people take dabrafenib and trametinib together. The other half take dummy drugs (placebos

).
Dabrafenib is a capsule that you take twice a day. Trametinib is a tablet that you take once a day.
The 2 dummy drugs will look exactly the same as the dabrafenib capsules and the trametinib tablets, and you take them in the same way.
As long as you don't have bad side effects and your melanoma doesn't come back, you can carry on having the trial drugs (or dummy drugs) for a year.
The trial team will ask you to fill out a questionnaire before you start treatment, every 3 months for 2 years and then every 6 months after that. The questionnaire will ask about side effects and how you've been feeling. This is called a quality of life study.
During the trial, the researchers will take a number of extra blood samples to look for substances called biomarkers

that can help them to see how well the treatment is working. They will also study the blood samples to learn more about what happens to the drugs in your body (pharmacokinetics

).
The trial team will ask to take an extra blood sample to look at how genes affect the way people respond to a drug and the side effects they have. This is called pharmacogenetics

. You don't have to give this sample if you don't want to. You can still take part in the trial.
If you develop a non melanoma skin cancer during the trial, your doctor may ask to take a biopsy of it. Having this biopsy is also optional.
Hospital visits
You see the trial team and have some tests before you start treatment. The tests include
Physical examination including an eye test
Heart trace (ECG )
Heart scan (echocardiogram )
Blood tests
You then go to hospital
Once a month in the 1st year
Every 3 months during the 2nd year
Every 6 months after that
At each visit you have blood tests and a physical examination. At some visits you also have an eye test, a heart trace, a heart scan and a CT scan.
If your melanoma comes back, you will need to have a CT or MRI scan and blood tests. The trial team may ask you to have another biopsy

. They will then contact you every few months to see how you are and find out if you are having any other melanoma treatment.
Side effects
As dabrafenib and trametinib are new drugs, there may be some side effects we don't know about yet. In an earlier trial, the most common side effects of having both drugs together were
High temperature (fever)
A drop in the number of red and white blood cells that can cause an increased risk of infection, tiredness and breathlessness
Chills
Dehydration
Loss of appetite
Headache
Dizziness
Cough
Tummy (abdominal) pain
Dry mouth
Rash, itching and dry, red or scaly skin
Night sweats
Pain or stiffness in your joints
Pain or spasm in your muscles
Pain in your arms or legs
Tiredness (fatigue)
Swelling of your face, hands or feet
Bladder infection
Your doctor will talk to you about all the possible side effects before you agree to join the trial.
How to join a clinical trial
Please note: In order to join a trial you will need to discuss it with your doctor, unless otherwise specified.
Please note - unless we state otherwise in the summary, you need to talk to your doctor about joining a trial.
Supported by
Experimental Cancer Medicine Centre (ECMC)
GlaxoSmithKline (GSK)
NIHR Clinical Research Network: Cancer
CRUK internal database number:
Please note - unless we state otherwise in the summary, you need to talk to your doctor about joining a trial.
Cara took part in a clinical trial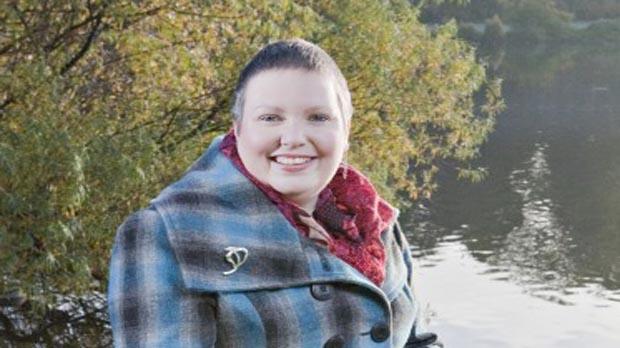 "I am glad that taking part in a trial might help others on their own cancer journey."