A trial of ATRA and chemotherapy for pancreatic cancer (STARPAC-2 or PRIMUS-005)
This trial is looking at having ATRA with gemcitabine and nab-paclitaxel chemotherapy for pancreatic cancer. 
It is for people whose cancer has grown just outside the pancreas and it isn't possible to have surgery to remove it.
The STARPAC-2 trial is also called Primus-005.
The trial is part of a large research programme looking at new treatments for cancer of the pancreas. It is called Precision-Panc.
To take part in this trial most people will have already joined a study called Precision Panc. In this study, the researchers were looking at the make up of your cancer. The information they found out means that they can match you to treatment in this trial.
More about this trial
You might have chemotherapy to treat cancer of the pancreas that has spread to other parts of the body. One combination of chemotherapy is nab-paclitaxel and gemcitabine.
        
Pancreatic cancer that has grown into nearby tissues is locally advanced cancer. In some cases it isn't possible to have surgery to remove it as it might block or surround major blood vessels. There isn't a standard chemotherapy or radiotherapy treatment available to shrink the cancer enough to have surgery. Doctors are looking for ways to improve treatment for this group of people 
Doctors know that thick scar tissue called stroma surrounds pancreatic cancer. This can block chemotherapy drugs from reaching the cancer.
We know from research that it is possible to weaken the stroma with vitamin A. This might allow the chemotherapy to get to the cancer cells. ATRA is similar to vitamin A. 
ATRA is already a treatment for a type of blood cancer.
In this trial some people have gemcitabine and nab-paclitaxel. And some have ATRA, gemcitabine and nab-paclitaxel.
The main aims of this trial are to:
find out if adding ATRA to chemotherapy helps to shrink locally advanced cancer
learn more about the side effects of treatment 
find out how treatment affects quality of life 
Who can enter
The following bullet points are a summary of the entry conditions for this trial. Talk to your doctor or the trial team if you are unsure about any of these. They will be able to advise you. 
Who can take part
You may be able to join this trial if all of the following apply. You:
have ductal adenocarcinoma of the pancreas that was confirmed with a tissue sample (biopsy ) from the Precision Panc trial. Or you had recent surgery and you were diagnosed with locally advanced pancreatic cancer.
have cancer that has spread to nearby tissues (locally advanced cancer ) just outside the pancreas and it isn't possible to remove it with surgery
have cancer that your doctor can measure on a scan 
have had a CT scan and a PET-CT scan within 28 days of being put into a trial treatment group 
have satisfactory blood test results 
are willing to use reliable contraception during the trial and for a certain period after if there is any chance you or your partner could become pregnant
can look after yourself but might not be able to do heavy physical work (performance status 0 or 1)
are at least 16 years old 
Who can't take part
Cancer related 
You cannot join this trial if any of these apply. You:
have cancer that has spread elsewhere in the body 
have already had treatment that reaches the whole body (systemic treatment ) for pancreatic cancer
have or have had another cancer unless you had treatment and there have been no signs of it for at least 2 years. You can join if it was successfully treated non melanoma skin cancer , early bladder cancer, prostate cancer under active surveillance, or carcinoma in situ (CIS ) of the cervix 
are taking part in another trial of an experimental drug or device or you took part in one in the 30 days before you start trial treatment
Medical conditions
You cannot join this trial if any of these apply. You:
have numbness or tingling (peripheral neuropathy ) in your hands and feet unless it is mild 
have HIV, an active hepatitis B or hepatitis C infection or you have any other infection that needs treatment 
have had major surgery within 4 weeks of being put into a trial treatment group 
have a connective tissue problem such as lupus . Your doctor will know about this. 
have scarring of the lung, lung inflammation or shortness of breath that is getting worse
have had a heart attack or a significant heart problem  in the last year. Your doctor checks your heart before you can take part. 
have a condition called peripheral artery disease 
are taking vitamin A supplements or any other medication you can't have if you join this trial. The team check your medications before you can take part. 
have any other medication condition or mental health problem that the trial team think will affect you taking part 
Other 
You cannot join this trial if any of these apply. You:
have had a live vaccination  within 4 weeks of starting trial treatment 
are allergic to any of the drugs in the trial or anything they contain. This includes an allergy to soya beans or peanuts. 
are pregnant or breastfeeding
Trial design
This phase 2 trial is taking place in the UK. The team need to find 170 people to take part. 
It is a randomised trial. You are put into a group by a computer. Neither you nor your doctor will be able to decide which group you are in. 
There are 2 treatment groups. You have 1 of the following:
gemcitabine and nab-paclitaxel 
gemcitabine, nab-paclitaxel and ATRA 
You have treatment in cycles

. Each cycle of treatment is 4 weeks. 
Chemotherapy only group 
You have gemcitabine or nab-paclitaxel as a drip into a vein. This takes about 2 hours each time. You: 
have chemotherapy once a week for 3 weeks
don't have it in the 4th week 
You have gemcitabine and nab-paclitaxel for as long as it is helping you and the side effects aren't too bad. 
Chemotherapy and ATRA group 
You have chemotherapy as described above. 
ATRA is a capsule. You take it twice a day for the first 15 days of each cycle. Then you have a break for 13 days. The team give you a diary to record when you take your capsules. You have ATRA for about 6 months in total. 
Samples for research 
You give extra blood samples as part of the trial. Where possible the team take these when you have your routine blood tests.  
The team ask for a piece of a tissue sample (biopsy

) you gave for the Precision Panc trial. They may ask to take a new sample if this isn't available. 
The team also ask for 1 extra tissue sample during the trial and when you finish treatment. You can say no to these samples if you don't want to give them. It won't affect you taking part in the rest of the trial. 
They will use these samples to learn more about pancreatic cancer and treatment for it.
Hospital visits
You see the doctor and have tests before you can take part. These include:
blood tests
a physical examination  
heart trace (ECG )
a test to see how your nerves are working
PET-CT scan or MRI scan of your liver 
You have the chemotherapy at the hospital on the day care ward. 
Trial scans
You have a CT scan every 8 weeks. You stop having the trial scans if your cancer gets worse. 
Follow up
When you finish treatment you see the doctor 1 month later for a check up. You then see them every 3 months or they may call you at home to see how you are getting on.
Side effects
The trial team monitor you during treatment and afterwards. Contact your advice line or tell your doctor or nurse if any side effects are bad or not getting better. 
 
The most common side effects of ATRA include:
an irregular heartbeat
changes to your eyesight or hearing
bone, joint, chest or tummy (abdominal) pain 
skin rash, itching, redness, peeling, inflammation or dry skin
swollen, dry or cracked lips or inflammation of the lips
breathing difficulties such as asthma, which may get worse
conjunctivitis or dry eyes
difficulty sleeping
sweating more than usual
headache or feeling dizzy
feeling tired, cold or generally unwell
feeling confused, worried or depressed
pins and needles or numbness of your hands or feet
feeling or being sick, stomach upset or ache 
inflammation of the pancreas (pancreatitis)
changes to your blood tests such as higher levels of fats (cholesterol)
The trial team will talk to you about all the possible side effects of treatment before you join the trial. You'll have a chance to ask any questions you may have.
We have more information about:
How to join a clinical trial
Please note: In order to join a trial you will need to discuss it with your doctor, unless otherwise specified.
Please note - unless we state otherwise in the summary, you need to talk to your doctor about joining a trial.
Supported by
Celgene 
Medical Research Council (MRC)
Queen Mary University of London
CRUK internal database number:
Please note - unless we state otherwise in the summary, you need to talk to your doctor about joining a trial.
Cara took part in a clinical trial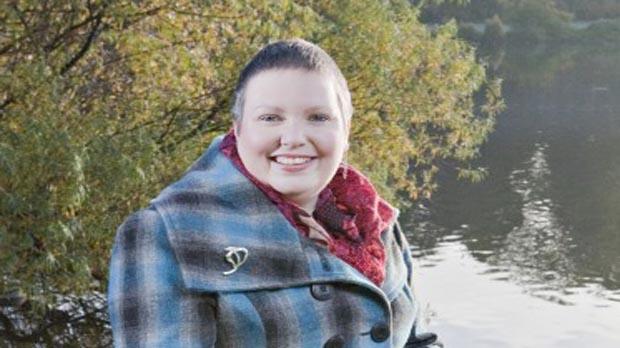 "I am glad that taking part in a trial might help others on their own cancer journey."