A trial looking at pegylated interferon for polycythaemia vera and essential thrombocythaemia (Pegasys)
This trial compared a pegylated interferon with hydroxyurea. It was for polycythaemia vera and essential thrombocythaemia. 
The trial was supported by Cancer Research UK. It was open for people to join between 2011 and 2016. The research team published the results in 2022.
More about this trial
Polycythaemia vera (PV) is a condition where the bone marrow

 makes too many red blood cells. Essential thrombocythaemia (ET) is a condition where the bone marrow makes too many blood clotting cells (platelets).
They are both classed as a myeloproliferative neoplasm (MPN). You may also hear the term myeloproliferative disorder (MPD).
People with PV and ET have an increased risk of developing blood clots. When this trial was done, doctors used one of these treatments to help reduce the risk of blood clots:
In this trial, the researchers compared these 2 treatments. They wanted to find out which treatment was best to reduce blood cells to normal levels.
The main aims of the trial were to find out:
which treatment works better
more about the side effects
Summary of results
Trial design
This trial was for people who were due to start treatment for:
The people taking part were put into a treatment group at random. Half had hydroxyurea and half had pegylated interferon.
Results
A total of 168 people joined this trial. There were:
86 in the hydroxyurea group
82 in the pegylated interferon group
The research team looked at the results a year after people joined the trial. They assessed how many people had normal levels of blood cells and had no symptoms of PV or ET. Doctors call this complete response, or complete remission.
They found that it was similar in both groups:
32 out of 86 people (37%) who had hydroxyurea
29 out of 82 people (35%) who had pegylated interferon
Side effects
Most people had at least one side effect, but many were mild or didn't last long. 
Some people had a side effect that was more severe:
22 out of 80 people (28%) who had hydroxyurea
38 out of 82 people (46%) who had pegylated interferon
The most common side effects of hydroxyurea included a drop in white blood cells and numbness and tingling in hands and feet. 
The most common side effects of pegylated interferon included flu like symptoms as well as pain and redness at the injection site.
We have more information about the side effects of hydroxyurea and interferon in our Cancer drugs section.
Conclusion
The research team concluded that both hydroxyurea and pegylated interferon were useful treatments for PV and ET. 
The trial didn't show that one treatment was better than the other. But it did help doctors understand more about the best way to treat myeloproliferative disorders. 
More detailed information
There is more information about this research in the reference below. 
Please note, this article is not in plain English. It has been written for health care professionals and researchers.
A randomized phase 3 trial of interferon-α vs hydroxyurea in polycythemia vera and essential thrombocythemia 
J Mascarenhas and others
Blood, 2022. Volume 139, Issue 19.
Where this information comes from    
We have based this summary on the information in the article above. This has been reviewed by independent specialists (peer reviewed

) and published in a medical journal. We have not analysed the data ourselves. As far as we are aware, the link we list above is active and the article is free and available to view.
How to join a clinical trial
Please note: In order to join a trial you will need to discuss it with your doctor, unless otherwise specified.
Please note - unless we state otherwise in the summary, you need to talk to your doctor about joining a trial.
Chief Investigator
Professor Claire Harrison
Supported by
Cancer Research UK
Experimental Cancer Medicine Centre (ECMC)
Guy's and St Thomas' NHS Foundation Trust
Mario Negri (IRCCS)
Myeloproliferative Disorders Research Consortium (USA)
NIHR Clinical Research Network: Cancer
Roche
Other information
This is Cancer Research UK trial number CRUK/11/048.
If you have questions about the trial please contact our cancer information nurses
Freephone 0808 800 4040
CRUK internal database number:
Please note - unless we state otherwise in the summary, you need to talk to your doctor about joining a trial.
Cara took part in a clinical trial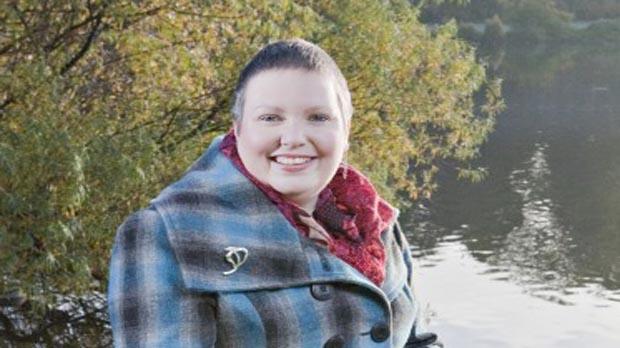 "I am glad that taking part in a trial might help others on their own cancer journey."