A trial looking at the best way to control long term pain after lung surgery (TOPIC 2)
This trial is comparing 2 ways to give pain control during chest surgery.
More about this trial
In
open chest surgery
the surgeon makes a cut that runs around the side of the chest called a thoracotomy. It is one of the types of surgery you might have if you have lung cancer. As part of your
anaesthetic

, you also have pain relief. But some people have pain that lasts for months or years after surgery. 
At the moment, there are 2 usual ways of giving pain control during surgery. These include:
a nerve block to one side of the chest (this is a paravertebral blockade)
a nerve block to both sides of the chest (an epidural blockade)
Both types of anaesthetic pain relief are commonly used. But it is not known which type is better at reducing long term pain after surgery.
The main aim of the trial is to find out which method works best to control pain in the long term. 
Please note, you might not benefit from taking part in this trial. But it might help improve long term pain relief for people having open chest surgery.
Who can enter
The following bullet points list the
entry conditions
for this trial. Talk to your doctor or the trial team if you are unsure about any of these. They will be able to advise you. 
Who can take part
You may be able to join this trial if all of the following apply. 
You:
are due to have a type of open surgery called a thoracotomy 
are willing to fill in questionnaires for a year after joining the trial – these will ask about your levels of pain at 3, 6 and 12 months after your surgery
are at least 18 years old
Who can't take part
You cannot join this trial if any of these apply. 
You:
can't have the nerve blocks for any reason, for example, you are allergic to local anaesthetics , you have an infection near the wound site, you have a problem with blood clotting or a problem with the top part of your spine (thoracic spine disorders)
have already had a thoracotomy to the same side of the chest which the surgeon plans to operate
had surgery to the middle of your chest (a median sternotomy) in the last 90 days  
Trial design
This trial is taking place in the UK. The researchers need 1,026 people to take part. 
It is a
randomised trial
. You are put into treatment groups by a computer. Neither you nor your doctor will be able to decide which group you are in. 
You have surgery with 1 of the following nerve blocks: 
a thoracic epidural block (TEB)
a paravertebral blockade (PVB)
Your doctor will talk to you about having the surgery and how long you stay in hospital afterwards. 
Quality of life
The trial team will ask you to fill out some health questionnaires:
before surgery
just after surgery
the day you go home 
then at 3 months, 6 months and 12 months after surgery
The questionnaires will ask about any pain you have and how it affects your day to day life. Each questionnaire will take you up to 30 minutes to complete. You fill them in at home and post them back and answer some questions over the phone with a research nurse.
Hospital visits
You won't have any extra hospital visits as a result of taking part in this trial. 
Side effects
The most common side effects of the thoracic epidural block and the paravertebral blockade are:
difficulty passing urine 
itchy skin 
poor pain relief (you might need some extra medication to control pain)
low blood pressure
How to join a clinical trial
Please note: In order to join a trial you will need to discuss it with your doctor, unless otherwise specified.
Please note - unless we state otherwise in the summary, you need to talk to your doctor about joining a trial.
Supported by
University of Birmingham
NIHR Health Technology Assessment (HTA) programme
CRUK internal database number:
Please note - unless we state otherwise in the summary, you need to talk to your doctor about joining a trial.
Cara took part in a clinical trial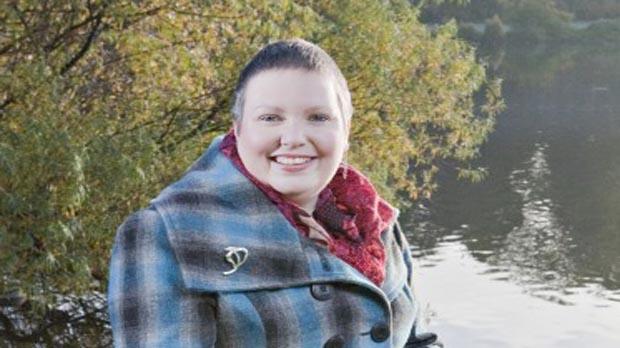 "I am glad that taking part in a trial might help others on their own cancer journey."