A trial looking at swallowing exercises for people with a head and neck cancer (SIP SMART 2)
Cancer type:
Cancer of unknown primary (CUP)
Cancer spread to the bone
Nasal and paranasal sinus cancer
This trial is looking at whether a programme of exercises before treatment can help people with their eating, drinking and swallowing after treatment. 
More about this trial
Doctors can treat people with a head and neck cancer with:
surgery
radiotherapy 
chemoradiotherapy  
or a combination of the above
We know that these treatments can have a major effect on your swallowing. 
The standard care to help with this is to see the speech and language therapist (SLT) after your treatment. They give everyone a general set of swallowing exercises. 
Researchers think that having a swallowing package tailored for you and starting it before treatment might be better. This is SIP SMART and it involves:
an assessment of your swallowing
swallowing exercises tailored for you
advice and education from the SLT
To find this out half the people in this trial have the standard care. The other half get SIP SMART as well as standard care. 
The aims of this trial are to find out whether:
SIP SMART is better than standard care to maintain swallowing after treatment
It is possible and how acceptable it is to do
Who can enter
The following bullet points are a summary of the entry conditions for this trial. Talk to your doctor or the trial team if you are unsure about any of these. They will be able to advise you. 
Who can take part
You may be able to join this trial if all of the following apply. You:
have newly diagnosed cancer of the mouth, oropharynx, nasopharynx, hypopharynx  or cancer of the jaw bone. You can also join if you have an unknown primary cancer and you are to have radiotherapy to both sides of the neck. 
have cancer that has spread to the nearby tissue or has spread to another part of the body
are to have surgery, radiotherapy, chemoradiotherapy or a combination of these with the aim to cure
are at least 18 years old
Who can't take part
You cannot join this trial if any of these apply. You:
have had a head and neck cancer before 
have another primary cancer within the head and neck area. This could be salivary gland cancer, laryngeal cancer or cancer affecting the ear. 
have a brain tumour
have already started treatment including treatment to relieve symptoms (palliative)
are only to have one type of treatment that is not a standard treatment  such as photodynamic therapy  or brachytherapy
are having chemotherapy by itself  
are to have all of your voice box removed (a total laryngectomy) 
are to have a tube in your neck (tracheostomy) to breathe through for the long term
are in bed or a chair all the time and need complete care (performance status 4)
have a long term problem with speech and comprehension caused by disease or damage to the brain such as a stroke
have any other medical condition or mental health problem that could affect you taking part 
Trial design
This is a pilot trial. The team need between 72 and 90 people to join. 
It is a cluster randomised trial. Which group you are in depends on which hospital you are having treatment at. The 2 groups are:
SIP SMART and standard treatment
standard treatment
The speech and language therapist (SLT) with the research nurse sees you before the start of your treatment. They will ask a few questions and get some information from your medical notes.
SIP SMART
For those in this group you have:
an x-ray taken of when you swallow
an extra visit to the SLT
tailored swallowing exercises to do before starting treatment with advice and education on maintaining your swallowing 
The extra visit is for the x-ray swallow and for SLT to explain your specific swallowing exercises. 
Standard care
In this group you see the SLT according to the standard care at your hospital.. 
Quality of life
You fill in questionnaires:
before you start treatment
then after treatment at
1 month
3 months
6 months
The questions ask about:
your swallowing
your general health and wellbeing
side effects of treatment
These are quality of life questionnaires.
At the same time you also fill in a questionnaire about how often you have seen a health professional who isn't part of your hospital care team. Examples of these professionals are your GP or a community nurse. 
You might be able to fill these questions in online.
Hospital visits
You see the speech and language therapist for a few checks and examinations before taking part. These tests are a:
mouth examination
test to see how far you can open your mouth
test of your swallowing
People in the SIP SMART group also have an x-ray of their swallowing done.  
You then see them after treatment at:
1 month
3 months 
6 months
Side effects
There are no side effects from taking part in this study. 
We have information about:
How to join a clinical trial
Please note: In order to join a trial you will need to discuss it with your doctor, unless otherwise specified.
Please note - unless we state otherwise in the summary, you need to talk to your doctor about joining a trial.
Supported by
University College London (UCL)
NIHR Academy
CRUK internal database number:
Please note - unless we state otherwise in the summary, you need to talk to your doctor about joining a trial.
Charlie took part in a trial to try new treatments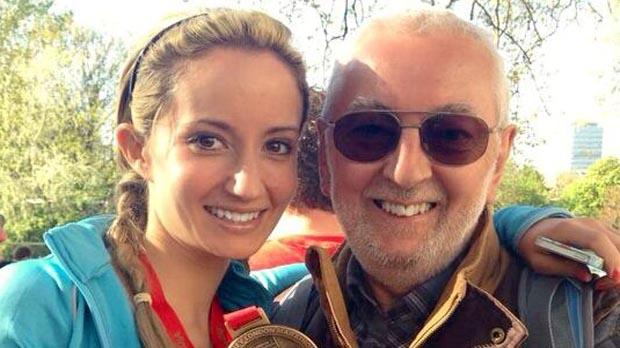 "I think it's really important that people keep signing up to these type of trials to push research forward."