A trial looking at standard radiotherapy and intensity modulated radiotherapy for people with parotid gland cancer (COSTAR)
Please note - this trial is no longer recruiting patients. We hope to add results when they are available.
This trial is comparing standard radiotherapy with a new type of radiotherapy called Intensity Modulated Radiotherapy (IMRT) for cancer of the parotid glands. This trial is supported by Cancer Research UK.
The parotid glands are a type of salivary gland found just under the earlobes. Salivary gland cancer is a very rare type of head and neck cancer. Doctors usually treat it with surgery and radiotherapy.
Standard radiotherapy for parotid gland cancer may cause damage to the inner ear and hearing loss. IMRT shapes both the beam and the dose of radiation to match the shape of the tumour. This allows the radiographer

to target the radiation beams more accurately at the area of cancer. This reduces the risk of damaging surrounding healthy tissue. So doctors think that this may reduce hearing loss. But there is a small risk that IMRT will miss some of the cancer and so may not work so well.
The aims of the trial are find out
If IMRT reduces hearing loss compared to standard radiotherapy
How well IMRT works for parotid gland cancer
More about side effects and quality of life
Who can enter
You can enter this trial if you
Have parotid gland cancer
Have a high risk of developing hearing loss with standard radiotherapy - your doctor can tell you more about this
Are due to have radiotherapy after surgery
Are well enough to take part (performance status 0 or 1)
Are at least 18 years old
You cannot enter this trial if you
Have already had radiotherapy to your head and neck
Are not having surgery as first treatment
Already have hearing loss that is greater than 60dB - you can check this with your doctor
Are due to have chemotherapy and radiotherapy at the same time
Have cancer that started somewhere else in the body and spread to the parotid glands
Have any other medical condition which means you cannot take part in this trial
Trial design
This phase 3 trial will recruit 84 people. It is a randomised trial. The people taking part are put into 2 different groups by computer. Neither you nor your doctor will be able to decide which group you are in.
If you are in group 1, you will have standard radiotherapy. If you are in group 2 you will have intensity modulated radiotherapy (IMRT). Both IMRT and standard radiotherapy involve the same number of treatment sessions. The difference is in the way the radiotherapy is planned. But your trial doctor can tell you more about this.
You will fill in a questionnaire at the beginning of the trial and again
After 6 months
After 1 year, 2 years and 5 years
The questionnaire will ask you about any side effects you have and how you have been feeling. This is called a quality of life questionnaire.
Hospital visits
Before you start treatment, your doctor will examine you and you will have some tests. These include
CT scan of your chest
Chest X ray
Dental check up
Hearing test
Test of the inner ear that helps maintain balance (vestibular function)
Blood tests
You will also have a radiotherapy planning session.
You will have IMRT or standard radiotherapy at the hospital as an outpatient. The treatment itself only takes a few minutes. Everyone will have treatment once a day, Monday to Friday, for 6 weeks.
During treatment you will see a doctor every week. They will examine your radiotherapy site and ask if you have any side effects.
6 months and a year after treatment has finished, you go to the hospital to have your hearing and balance tested. These tests will be repeated after 1 year, 2 years and 5 years.
Side effects
All treatments have side effects. The side effects of radiotherapy vary depending on which area of the body is being treated. Both IMRT and standard radiotherapy have the same side effects.
The most common short term side effects of radiotherapy may include
Sore skin and a sore throat
A dry mouth or sore mouth
Tiredness
Taste changes
Hearing problems
Hair loss to the treatment area
You can read more about the side effects of radiotherapy for head and neck cancer.
How to join a clinical trial
Please note: In order to join a trial you will need to discuss it with your doctor, unless otherwise specified.
Please note - unless we state otherwise in the summary, you need to talk to your doctor about joining a trial.
Supported by
Cancer Research UK
NIHR Clinical Research Network: Cancer
Other information
This is Cancer Research UK trial number CRUK/08/004.
CRUK internal database number:
Please note - unless we state otherwise in the summary, you need to talk to your doctor about joining a trial.
Charlie took part in a trial to try new treatments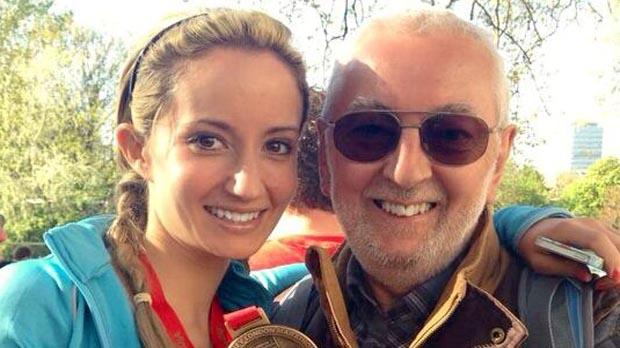 "I think it's really important that people keep signing up to these type of trials to push research forward."