A trial looking at ruxolitinib before a stem cell transplant for myelofibrosis (MPD-RC114)
This trial looked at ruxolitinib before a stem cell transplant to improve treatment for people with myelofibrosis.
Myelofibrosis is a rare blood disorder. It is a condition that causes scarring of the bone marrow

. A small number of people with myelofibrosis go on to develop acute myeloid leukaemia

.
This trial was open for people to join between 2015 and 2017. These results were published in 2018. 
More about this trial
Myelofibrosis
can develop without having had any other condition. This is called primary myelofibrosis (PMF) or chronic idiopathic myelofibrosis. It can also develop in people who have
polycythaemia vera
or
thrombocythaemia
. This is called secondary myelofibrosis. This trial was for people with either primary or secondary myelofibrosis.
A possible treatment for people with medium to high risk myelofibrosis is a
stem cell transplant.

 The aim is to try to cure it. Doctors are always looking for ways to improve treatment. In this trial, they looked at a drug called ruxolitinib.
Ruxolitinib is targeted treatment called a
cancer growth blocker.
It stops signals that cancer cells use to divide and grow.
Researchers thought that ruxolitinib might help people before their stem cell transplant. They hoped it would improve people's health and fitness and reduce the side effects of the transplant. 
Although ruxolitinib was already be used to treat myelofibrosis, it hadn't been used in this way before.
The main aims of this trial were to:
find out if having ruxolitinib before a stem cell transplant improved treatment
learn more about the side effects 
Summary of results
This was a very small trial. The trial team found that ruxolitinib before a stem cell transplant worked for a few people. It helped reduce their symptoms such as tiredness or pain. But it didn't help everyone. And in several people the stem cell transplant didn't work, or the myelofibrosis came back.  
About this trial
21 people joined the trial. Everyone had ruxolitinib for 2 months (60 days) and then stopped. They had a reduced dose towards the end of treatment to prevent side effects. 
19 people went on to have a transplant. Of those:
5 had a transplant from a family member (related donor)
14 had a transplant from outside the family (an unrelated donor)
Results
The study closed earlier than planned. This was because:
it was difficult to find enough people to join 
treatment wasn't working as well as researchers had hoped
Researchers looked at how ruxolitinib worked. In the 19 people who had a transplant, it was possible to reduce the dose successfully before transplant. For 9 people, their symptoms of myelofibrosis improved. 
They looked at whose myelofibrosis had come back. They found that it came back in 2 people. 
Side effects
The most common side effects of ruxolitinib were:
a drop in the number of red blood cells (anaemia)
an increased risk of bleeding
1 person developed a severe chest infection (pneumonia) and had to be admitted to hospital.
Researchers also looked at how many people developed
graft versus host

disease. This is a side effect of having a transplant. 
The symptoms might include a skin rash or digestive problems such as diarrhoea or sickness. They found that:
within 100 days of having a transplant, 12 people had developed short term graft versus host disease
after 100 days, 11 had long term graft versus host disease
But most of the symptoms were mild. They compared these side effects to other trials and found the rates were similar. So, having ruxolitinib didn't make graft versus host symptoms any worse. 
Conclusion
In this small trial, they found that it was safe and possible to have ruxolitinib before a transplant. It reduced symptoms of myelofibrosis before a transplant in some people. But the stem cell transplants didn't work as well as they had hoped. Researchers hope to find out more about why this happened. 
All trial results help doctors and researchers understand more about different cancers and the best way to treat them. 
Where do these results come from? 
We have based this summary on information from the research team. The information they sent us has been reviewed by independent specialists (
peer reviewed

) and published in a medical journal. The figures we quote above were provided by the trial team who did the research. We have not analysed the data ourselves.
How to join a clinical trial
Please note: In order to join a trial you will need to discuss it with your doctor, unless otherwise specified.
Please note - unless we state otherwise in the summary, you need to talk to your doctor about joining a trial.
Supported by
Bloodwise
NIHR Clinical Research Network: Cancer
Oxford University Hospitals NHS Trust 
 
CRUK internal database number:
Please note - unless we state otherwise in the summary, you need to talk to your doctor about joining a trial.
Cara took part in a clinical trial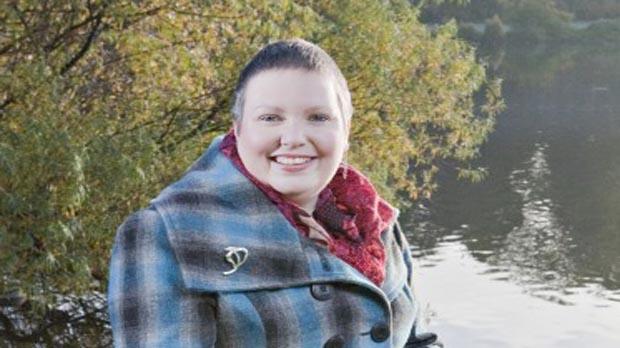 "I am glad that taking part in a trial might help others on their own cancer journey."