A trial looking at rituximab as an injection under the skin with chemotherapy for follicular lymphoma (SABRINA)
This trial compared different ways of having rituximab alongside chemotherapy as the first treatment for follicular lymphoma.
More about this trial
Follicular lymphoma is the most common type of non Hodgkin lymphoma (NHL). Doctors often treat it with chemotherapy and a drug called rituximab. Two of the combinations of chemotherapy they use are CHOP and CVP.
Rituximab is a type of targeted treatment called a monoclonal antibody. It targets a protein called CD20 on lymphoma cells. It sticks to the CD20 proteins, and the cells of the immune system pick out these marked cells and kill them.
When this trial was done, the standard treatment was to have rituximab through a drip into a vein (an intravenous injection). In this trial, researchers looked at giving it as an injection just under the skin (a subcutaneous injection).
There were 2 parts to this trial.
The aim of the first part was to look at what happens to subcutaneous rituximab in the body. This is called pharmacokinetics

.
The aim of the second part was to see how well subcutaneous rituximab worked compared to intravenous rituximab, for follicular lymphoma.
Summary of results
The trial recruited over 500 people in total. They all had follicular lymphoma and hadn't had any other treatment before.
The people taking part were put into 1 of 2 treatment groups at random. Neither the people taking part, nor their doctors could choose which group they were in. This is called a randomised trial.
Everybody taking part had either CVP or CHOP chemotherapy every 3 weeks. Each 3 weeks of treatment is called one cycle. They had up to 8 cycles of treatment to begin with. This is called induction treatment.
Everyone also had one dose of intravenous rituximab with their first cycle of chemotherapy. After that, people in one group had intravenous rituximab with their chemotherapy. And people in the other group had subcutaneous rituximab with their chemotherapy.
People whose lymphoma got better during induction treatment carried on having intravenous or subcutaneous rituximab once every 8 weeks to stop the lymphoma coming back. This is called maintenance treatment.
Part 1
This part of the trial recruited 127 people, and:
64 people had intravenous rituximab
63 people had subcutaneous rituximab
The researchers looked at the amount of rituximab in the bloodstream after 7 cycles of treatment. They found that it was the same in those who had subcutaneous rituximab and those who had intravenous rituximab.
Part 2
This part of the trial recruited 410 people and:
205 people had intravenous rituximab
205 people had subcutaneous rituximab
The research team looked at how well the treatment worked. They found that the lymphoma went away or got a bit better in a similar number of people in each group:
174 out of 205 people (85%) who had intravenous rituximab
173 out of 205 people (84%) who had subcutaneous rituximab
Side effects
The number of people who had side effects was also similar in the two groups. Almost everyone (about 95%) had at least one side effect. Many of these were mild or short lived, but about 1 in 3 people had a side effect which could be classed as serious.
Conclusion
The research team concluded that rituximab as an injection under skin was as good as rituximab into a vein, and didn't cause any more side effects.
We have based this summary on information from the research team. The information they sent us has been reviewed by independent specialists (peer reviewed

) and published in a medical journal. The figures we quote above were provided by the trial team who did the research. We have not analysed the data ourselves.
How to join a clinical trial
Please note: In order to join a trial you will need to discuss it with your doctor, unless otherwise specified.
Please note - unless we state otherwise in the summary, you need to talk to your doctor about joining a trial.
Supported by
Experimental Cancer Medicine Centre (ECMC)
NIHR Clinical Research Network: Cancer
Roche
CRUK internal database number:
Please note - unless we state otherwise in the summary, you need to talk to your doctor about joining a trial.
Charlie took part in a trial to try new treatments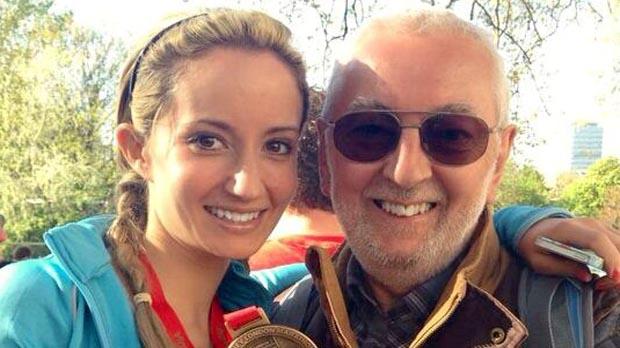 "I think it's really important that people keep signing up to these type of trials to push research forward."