A trial looking at everolimus and pasireotide for neuroendocrine tumours of the pancreas (COOPERATE 2)
Cancer type:
Neuroendocrine tumour (NET)
This trial looked at everolimus and a drug called pasireotide for people with a pancreatic neuroendocrine tumour (pNET) that:
spread elsewhere in the body (advanced)
got worse in the last 12 months (progressive)
was well-differentiated
Well-differentiated means that the cells in the tumour looked quite similar to normal cells. So, the cancer may grow slowly and is not as likely to spread as a poorly differentiated cancer.
More about this trial
This trial started in 2011 and these results were published in 2017.
Researchers wanted to find out whether the combination of everolimus and pasireotide worked better than everolimus alone for people with advanced, progressive NETs of the pancreas.
Everolimus (Afinitor) is a targeted cancer drug that stops a protein called mTOR from working properly. mTOR controls other proteins that trigger cancer cells to grow. At the time of this trial, everolimus was already a possible treatment for some patients with NETs of the pancreas.
Pasireotide is a type of somatostatin analogue. Somatostatin is a protein made naturally in the body. It does several things, including slowing down the production of hormones. Pasireotide is a man made version of somatostatin. Researchers thought it might help slow the tumour growth. In this trial, doctors used a type of pasireotide called a long acting repeatable (pasireotide LAR).
Everyone who took part had either:
everolimus and pasireotide LAR
everolimus treatment alone
Summary of results
The trial team concluded that everolimus and pasireotide did not help people with advanced, progressive NETs of the pancreas.
This was an international phase 2 trial. 160 people with an advanced NET of the pancreas took part.
It was a randomised trial. This means that the people taking part were put into 1 of the following treatment groups by a computer:
79 people had everolimus and pasireotide treatment
81 people had everolimus treatment alone
Neither they nor their doctor could choose which group they were in. People continued to have treatment for as long as it was helping them and the side effects weren't too bad.
People took everolimus as a tablet that they swallowed whole, every day. People who took pasireotide LAR received it as an injection into the muscle (intramuscular injection) every month.  
Results
The team looked at how well everolimus and pasireotide worked. To do this they looked at the average length of time people lived without any signs of their cancer getting worse. This is called progression free survival and was the main objective of the study.
They found that the progression free survival was almost 17 months for both groups. Specifically, it was 16.8 months in the everolimus and pasireotide group and 16.6 months in the everolimus group but the difference was not statistically significant

.
The team also looked at the number of people who, after treatment, had:
no signs of their cancer (a complete response )
a reduction in the size of their cancer (a partial response )
cancer that stayed the same (stable disease )
This is called disease control rate. Doctors found that the disease control rate was around 80% for both groups. More specifically, the disease control rate was 77% in the combination group. And 83% in the everolimus alone group.
This means that around 8 out of every 10 people (80%) treated in the study with either the combination of everolimus and pasireotide, or everolimus alone, had a complete response, partial response or stable disease.
The researchers also looked at how long people lived for. We call this overall survival. They followed everyone up for a median

 of 23 months but they didn't find a difference in overall survival between the 2 groups.
Side effects
The trial team looked at the most common side effects people had. The side effects that were similar in both groups included:
diarrhoea
mouth ulcers
tummy (abdominal) pain
inflamed lung tissue (pneumonitis)
Diabetes and changes to blood sugar levels were more common, and more severe, in people who had everolimus and pasireotide compared to people who had everolimus alone.
Conclusion
The trial team found that everolimus and pasireotide treatment did not improve progression free survival or median overall survival compared with everolimus treatment alone.
They concluded that adding pasireotide to everolimus did not help people with advanced, well-differentiated, progressive NETs of the pancreas. Doctors continue to look for new drug combinations to help people in this situation.
We have based this summary on information from the research team. The information they sent us has been reviewed by independent specialists (peer reviewed

) and published in a medical journal. The figures we quote above were provided by the trial team who did the research. We have not analysed the data ourselves.
How to join a clinical trial
Please note: In order to join a trial you will need to discuss it with your doctor, unless otherwise specified.
Please note - unless we state otherwise in the summary, you need to talk to your doctor about joining a trial.
Supported by
Experimental Cancer Medicine Centre (ECMC)
NIHR Clinical Research Network: Cancer
Novartis Pharmaceuticals
CRUK internal database number:
Please note - unless we state otherwise in the summary, you need to talk to your doctor about joining a trial.
Around 1 in 5 people take part in clinical trials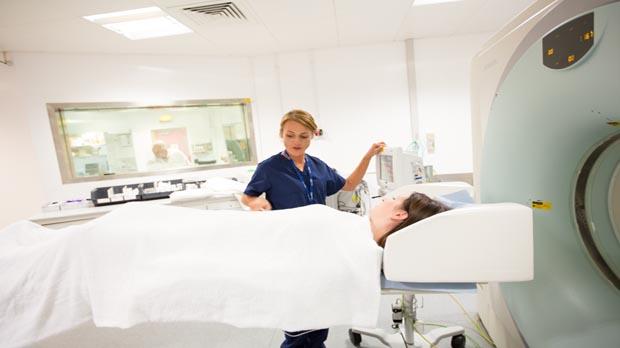 Around 1 in 5 people diagnosed with cancer in the UK take part in a clinical trial.