A trial looking at chemotherapy before surgery for retroperitoneal sarcoma (STRASS 2)
This trial is looking at having chemotherapy before surgery for soft tissue sarcoma that has a high risk of coming back.
It is for people: 
who have a type of sarcoma called liposarcoma  or leiomyosarcoma   and
the sarcoma is behind the organs in their tummy (abdomen). This is retroperitoneal sarcoma.
Cancer Research UK supports this trial. 
More about this trial
Surgery is a main treatment for soft tissue sarcoma. 
Doctors are looking for ways to improve treatment for people who have retroperitoneal sarcoma. In this trial researchers are looking at having chemotherapy before surgery. They aren't sure how well this will work so they are doing this trial to find out more. 
In this trial, some people have surgery as usual. And some people have chemotherapy followed by surgery. 
The main aims of the trial are to find out:
if chemotherapy before surgery improves how people do after treatment 
more about the side effects of treatment 
how treatment affects quality of life
Who can enter
The following bullet points are a summary of the entry conditions for this trial. Talk to your doctor or the trial team if you are unsure about any of these. They will be able to advise you. 
Who can take part
You may be able to join this trial if all of the following apply.
You:
have soft tissue sarcoma behind the organs in your tummy (retroperitoneal sarcoma)
have liposarcoma that is fast growing (your doctor will know this) or you have leiomyosarcoma  that measures more than 5cm across 
have only one area of cancer 
have cancer that the doctor can completely remove with surgery
are fit enough to have chemotherapy before surgery
have cancer that the doctor can measure on a scan 
have a sample of your cancer tissue (biopsy ) that the team can access or you are willing to give a new sample
are well enough to have a general anaesthetic
are up and about for at least half the day (performance status 0, 1 or 2)
have satisfactory blood test results 
are willing to use reliable contraception during the trial and for a period after if there is any chance you or your partner could become pregnant 
are willing not to donate sperm 
are at least 18 years old 
Who can't take part
You cannot join this trial if any of these apply. 
Cancer related
You can't take part if any of the following apply.
You: 
have sarcoma of the pelvis that started in the bone, tummy (abdomen) or in the female reproductive system
have sarcoma that has grown into an area of the pelvis called the sciatic notch or the muscle that helps you breathe in and out (diaphragm). Your doctor will know this. 
have sarcoma and it isn't possible for your doctor to work out the grade
have cancer that has grown into surrounding tissue or has spread elsewhere in the body
have already had surgery, radiotherapy or treatment to the whole body (systemic treatment ) for the sarcoma that your doctor is planning to treat.
have had the maximum doses of chemotherapy drugs that include doxorubicin, daunorubicin, epirubicin, idarubicin or similar drugs in the past 
have had any other cancer in the last 5 years. You can take part if you have had non melanoma skin cancer , cervical cancer or prostate cancer contained in the prostate gland  that was successfully treated.
Medical conditions
You can't take part if any of the following apply. 
You:
have had a heart attack within a year of joining the trial or a significant heart problem that needs treatment. Your doctor checks your heart before you can take part. 
have an active or uncontrolled infection 
have inflammation of the bladder or a problem with doing a wee
have any other medical condition or mental health problem that could affect you taking part
Other
You can't take part if any of the following apply. 
You:
are sensitive (allergic) to doxorubicin, ifosfamide, dacarbazine or anything they contain
can't have an MRI scan or the dye used to have the scan for any reason
have had a live vaccination within 30 days of joining the trial. This doesn't include the approved COVID-19 vaccines as these aren't live. 
are pregnant or breastfeeding
Trial design
This phase 3 trial is taking place worldwide. The team need to find 250 people to take part including 31 from the UK. 
It is a randomised trial. You are put into a group by a computer. Neither you nor your doctor will be able to decide which group you are in. 
There are 2 treatment groups. You have 1 of the following:
surgery (standard treatment )
chemotherapy followed by surgery 
Surgery (standard treatment)
You have surgery within 4 weeks of joining the trial. The team will tell you about your operation and how long you stay in the hospital. 
Chemotherapy followed by surgery
You have chemotherapy once every 3 weeks for 9 weeks. You have it as a drip into a vein. Each 3 week period is a cycle of treatment

. 
You have a combination of doxorubicin and ifosfamide if you have liposarcoma. You have this every day for 3 days. It takes about 4 hours each time.
You have a combination of doxorubicin and dacarbazine if you have leiomyosarcoma. You have this treatment every day for 4 days. It takes 15 minutes each time.
You then have surgery about 3 to 6 weeks after chemotherapy. 
Samples for research
The researchers collect samples of your cancer tissue when it was diagnosed and during your routine surgery. They also ask to take some extra blood samples. Where possible, you have these at the same time as your routine blood tests.
They plan to use the samples to:
see how well the treatment is working
look at genes  to understand more about sarcoma
look for substances called biomarkers to help work out why treatment might work for some people and not for others and to study the cancer
Quality of life
The trial team ask you to fill out a questionnaire:
before you start treatment
at set times during treatment
at set times after treatment 
The questionnaire asks about side effects and how you've been feeling. This is called a quality of life study. It takes about 15 minutes to fill in each time. 
Hospital visits
You see the doctor and have tests before you can take part. These include:
You have treatment at the hospital. Your doctor will let you know if you have an overnight stay if you are in the chemotherapy group. 
During chemotherapy you see the doctor regularly. This is for blood tests and to see how you are. You also have some more tests before surgery and after chemotherapy. They may repeat some of the tests you had done when you joined the trial. 
After surgery everyone sees the doctor for a check up at:
Trial scans and follow up 
After treatment starts, you have a CT or MRI scan about every:
3 months for the first year
4 months in the 2nd year
6 months until the trial finishes
You also have a check up with your doctor at these timepoints. These will be at the hospital or your doctor may phone you to see how you are getting on. 
You stop having the trial scans and check ups if your sarcoma gets worse. Your doctor will then talk to you about other treatment options.
Side effects
The trial team monitor you during treatment and afterwards. Contact your advice line or tell your doctor or nurse if any side effects are bad or not getting better. 
 
Some common side effects of chemotherapy include:
Your doctor will talk to you about all the possible side effects of treatment. You'll have a chance to ask them any questions you may have. 
We have information about the following treatments and their side effects:
How to join a clinical trial
Please note: In order to join a trial you will need to discuss it with your doctor, unless otherwise specified.
Please note - unless we state otherwise in the summary, you need to talk to your doctor about joining a trial.
Supported by
Cancer Research UK
The European Organisation for Research and Treatment of Cancer (EORTC)
Other information
This is Cancer Research UK trial number CRUK/21/017.
If you have questions about the trial please contact our cancer information nurses
Freephone 0808 800 4040
CRUK internal database number:
Please note - unless we state otherwise in the summary, you need to talk to your doctor about joining a trial.
Charlie took part in a trial to try new treatments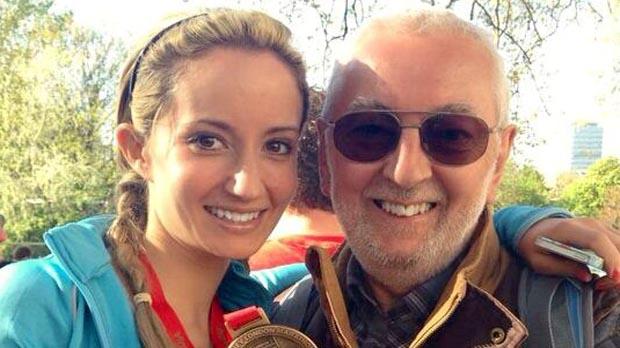 "I think it's really important that people keep signing up to these type of trials to push research forward."