A trial looking at afatinib for people with a type of bone cancer called chordoma
This trial is for people with chordoma that has come back or spread to another part of the body (advanced chordoma).
Everyone taking part has receptors for a protein called epidermal growth factor (EGFR positive) on the surface of their cancer cells. 
More about this trial
Chordoma is a rare type of bone cancer. It develops from cells formed early on when a baby's spine is developing in the womb. 
Surgery is the usual treatment for chordoma. But sometimes the cancer comes back after surgery or spreads to other parts of the body. This is called advanced chordoma. 
Afatinib is a type of targeted cancer drug called a tyrosine kinase inhibitor (TKI). It blocks proteins that stimulate cancer cells to grow. Afatinib is already a possible treatment for some people with lung cancer. 
The main aim of this trial is to find out whether afatinib helps people with advanced chordoma.
Who can enter
The following bullet points list the
entry conditions
for this trial. Talk to your doctor or the trial team if you are unsure about any of these. They will be able to advise you. 
Who can take part
You may be able to join this trial if all of the following apply:
you have chordoma that has come back after surgery (locally advanced) or spread to other parts of the body (metastatic) 
your chordoma has epidermal growth factor receptors on its surface (EGFR positive) – the trial team will check for this 
doctors think that you can't have surgery or radiotherapy for any reason  
your cancer got worse (progressed on a scan) in the last 6 months 
you have at least one area of cancer that can be seen and measured on a scan 
you are willing to give a new tissue sample of your cancer (biopsy) if there isn't a suitable sample available (archival tumour sample)  
you are well enough to be up and about for at least half the day (performance status of 0, 1 or 2)
you have satisfactory blood test results 
you can swallow and absorb tablets 
you are at least 18 years old 
Who can't take part
You cannot join this trial if any of these apply. 
Cancer related 
You:
have moderate or severe side effects from previous cancer treatment apart from hair loss and numbness or tingling in fingers and toes 
have had a cancer treatment in the last 4 weeks (3 weeks if it was radiotherapy)
have had another cancer in the past 5 years, apart from non melanoma skin cancer or localised prostate and cervical cancer that was successfully treated 
Medical conditions
You cannot join this trial if any of these apply. You:
have had a major surgery in the last month 
have had an experimental treatment in the past 2 weeks 
have heart problems such as high blood pressure that isn't controlled, unstable angina, an irregular heart rhythm or you have had a heart attack in the last 6 months 
have lung problems such as interstitial lung disease  
have problems with your digestive system such as Crohn's disease or ulcerative colitis
have HIV 
have hepatitis B or hepatitis C  
have any other medical condition that doctors think could affect you taking part 
Other
You cannot join this trial if any of these apply. You:
are pregnant or breastfeeding 
are sensitive to afatinib  
Trial design
This is an international
phase 2 trial
. Researchers hope that around 40 people from the UK, Netherlands and Italy will agree to take part. 
Everyone takes afatinib as tablets that you swallow whole, every day. You take the tablets at least one hour before eating or 3 hours after eating. 
You continue to take afatinib for as long as it is helping you and the side effects aren't too bad. 
You have a diary to record the date and time you take afatinib. You need to take the diary with you every time you visit the hospital. 
Quality of life 
every 8 weeks 
at the end of treatment
a month after you finish treatment
The questionnaires ask about how you have been feeling, what side effects you have had and whether you have taken painkillers. Each time it will take about 10 minutes to complete. 
Blood tests
You have extra blood tests as part of this trial. Researchers want to:
find out what happens to afatinib in your body
look for proteins (biomarkers) that can tell how well treatment is working
look for cancer cells DNA in your bloodstream 
You have the extra blood tests before the start of treatment, at set times during this trial and when you finish treatment. 
Hospital visits
You see a doctor and have some tests before taking part. These tests might include:
During treatment, you see the trial team regularly. You usually see them every 4 weeks. You have blood tests and a physical examination every time you see them. 
You have a CT scan or MRI scan every 3 months. This continues for as long as the treatment is helping you and the side effects aren't too bad. 
When you finish treatment, you see the trial team after a month. You then speak with the trial team every 3 months for up to 2 years. 
Side effects
The trial team monitor you during treatment and afterwards. You have a phone number to call them if you are worried about anything. The team will tell you about all the possible side effects before you start treatment. 
The most common side effects of afatinib are:
How to join a clinical trial
Please note: In order to join a trial you will need to discuss it with your doctor, unless otherwise specified.
Please note - unless we state otherwise in the summary, you need to talk to your doctor about joining a trial.
Supported by
Boehringer Ingelheim
Leiden University Medical Center
University College London Hospital NHS Foundation Trust
CRUK internal database number:
Please note - unless we state otherwise in the summary, you need to talk to your doctor about joining a trial.
Around 1 in 5 people take part in clinical trials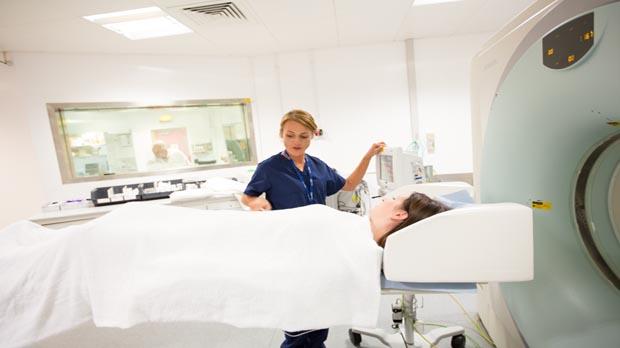 Around 1 in 5 people diagnosed with cancer in the UK take part in a clinical trial.