A trial to improve radiotherapy to treat cancer of the head and neck (ART DECO)
This trial compared standard dose radiotherapy with higher dose radiotherapy for people with certain types of head and neck cancer. 
It was for people with cancer in or around the voice box. 
This trial was open for people to join between 2011 and 2015. The team published the results in 2021.
Cancer Research UK supported this trial.
More about this trial
The trial included people who had 1 of the following:
cancer of the voice box (laryngeal cancer)
cancer of the area that surrounds the voice box (hypopharynx )
They all had cancer that had grown into surrounding tissues. This is called locally advanced cancer

.
The treatment you have for cancer of the larynx or hypopharynx depends on exactly where the cancer is and how much it has grown and spread. When this trial was done, the usual treatments were surgery, radiotherapy and chemotherapy. 
One type of radiotherapy is called intensity modulated radiotherapy (IMRT). It targets the cancer more exactly. This reduces the risk of damaging surrounding healthy tissue. 
At the time of the trial, doctors may have used IMRT with a course of chemotherapy. But IMRT doesn't always get rid of the cancer completely, even when combined with chemotherapy. So doctors were looking for ways to improve treatment. 
In this trial they looked at giving a higher dose of IMRT. The trial compared the standard IMRT dose with a higher dose. 
The main aims of the trial were to:
see how well the higher dose works
learn more about the side effects
see how treatment affects quality of life
Summary of results
The trial team found that a higher dose of IMRT didn't improve treatment for people who have cancer of the larynx or hypopharynx. 
Trial design
This was a phase 3 trial. 276 people took part.
There were 2 treatment groups. People were put into a group at random:
138 had standard IMRT
138 had higher dose IMRT
Most people also had 2 cycles

 of a chemotherapy drug called cisplatin. 
Everyone had regular scans after treatment to see how well treatment had worked. 
Results
After about 4 years of follow up the team looked at whose cancer had come back or started to grow again. They found this had happened in:
38 out of 138 people who had standard IMRT
42 out of 138 people who had high dose IMRT
The team found no evidence of a difference between the 2 treatment groups in the time it took for the cancer to recur

.
The team also looked at how long people lived. They found no difference between the 2 treatment groups. 
Side effects
The team looked at who had moderate to severe side effects during radiotherapy and for up to 8 weeks after. The most common in both groups were:
difficulty swallowing
pain or burning in the throat 
a sore or dry mouth
tiredness (fatigue)
People who had high dose IMRT had more moderate problems with pain or burning in the throat than the standard dose group. 
At 2 years after radiotherapy the severe side effects had got better in most people and were mild to moderate. 
The team found no difference in the severe short or long term side effects between the 2 different groups. 
Quality of life
The team looked at how treatment affected people's quality of life

. They didn't find a difference between the 2 treatment groups. 
Most people said they had a poor quality of life after radiotherapy. This improved 6 months after treatment.
The team also asked everyone to tell them if they had certain side effects. These included: 
a dry mouth
swallowing problems 
speech problems
People who had high dose IMRT reported more problems with these side effects. The team say the difference between the 2 treatment groups was not statistically significant. They can't say for sure whether it was because of the treatment, it could have happened by chance. 
Conclusion
The team concluded that high dose IMRT didn't work better than the standard dose IMRT.  
Even so, all trial results help doctors and researchers understand more about different cancers and the best way to treat them. 
Where this information comes from    
We have based this summary on information from the research team. The information they sent us has been reviewed by independent specialists (peer reviewed

) and published in a medical journal. The figures we quote above were provided by the trial team who did the research. We have not analysed the data ourselves.
How to join a clinical trial
Please note: In order to join a trial you will need to discuss it with your doctor, unless otherwise specified.
Please note - unless we state otherwise in the summary, you need to talk to your doctor about joining a trial.
Chief Investigator
Professor Christopher Nutting
Supported by
Cancer Research UK
Experimental Cancer Medicine Centre (ECMC)
NIHR Clinical Research Network: Cancer
The National Health Service Research and Development Executive
The Royal Marsden NHS Foundation Trust
Other information
This is Cancer Research UK trial number CRUK/10/018.
If you have questions about the trial please contact our cancer information nurses
Freephone 0808 800 4040
CRUK internal database number:
Please note - unless we state otherwise in the summary, you need to talk to your doctor about joining a trial.
Cara took part in a clinical trial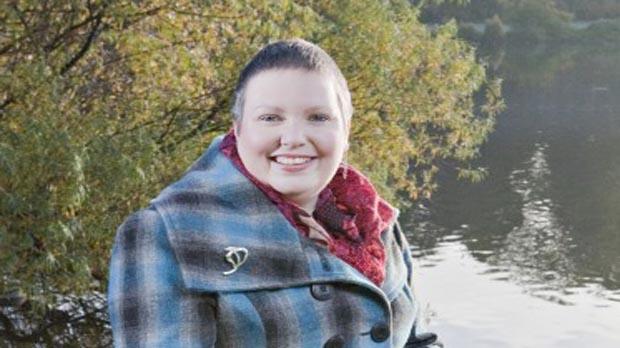 "I am glad that taking part in a trial might help others on their own cancer journey."