A trial of acupuncture for people with nerve damage symptoms caused by chemotherapy (ACUFOCIN)
Please note - this trial is no longer recruiting patients. We hope to add results when they are available.
Cancer type:
Bowel (colorectal) cancer
This trial is looking at acupuncture alongside usual treatment to help people with a type of nerve damage called peripheral neuropathy caused by chemotherapy. This trial is for people who have 1 of the following types of cancer:
gastro intestinal cancer
One of the side effects of chemotherapy can be peripheral neuropathy. This can cause nerve pain, loss of feeling, and may also affect your balance. It most commonly affects your feet and hands, but it may also affect nerves elsewhere in your body.
More about this trial
The symptoms of peripheral neuropathy may cause you to have less control over the fine movements in your hands and feet. For example doing up buttons can be very difficult. The symptoms can lead to an interruption in treatment and affect quality of life

. Peripheral neuropathy can get better but in some people these symptoms don't improve.
Doctors usually treat nerve damage with drugs to help with changed nerve sensations. These drugs include gabapentin, amitryptlline, pregabalin and some creams and gels. These can help, but doctors want to improve treatment for this group of people.
In this trial they are looking at acupuncture alongside the usual treatments. Acupuncture is a complementary therapy. It uses fine sterile needles which are put just under the skin at particular points on the body. There is some evidence that acupuncture might help with peripheral neuropathy symptoms such as pain.
The aim of this trial is to see if acupuncture helps people with peripheral neuropathy.
Who can enter
You may be able to join this trial if all of the following apply.
You have breast cancer, myeloma, gastro intestinal cancer or ovarian cancer
You are having or have had chemotherapy
You have moderate to severe nerve damage (peripheral neuropathy) caused by chemotherapy
Your peripheral neuropathy symptoms are troublesome and affect your quality of life
You have satisfactory blood test results
You are at least 18 years old
You cannot join this trial if any of these apply. You
Have already had acupuncture for nerve damage symptoms or for any other condition in the last 6 months
Have a problem with the way your blood clots or a bleeding problem
Dislike needles
Are pregnant or breastfeeding
Trial design
This is a phase 2 trial. The researchers need 120 people to take part. It is randomised. The people taking part are put into treatment groups by a computer. Neither you nor your doctor will be able to decide which group you are in.
One group have usual treatment
The other group have usual treatment and acupuncture
Everyone has treatment as usual for peripheral neuropathy. The type you have depends on your specific symptoms and your doctor will discuss this with you.
If you are having acupuncture, you have 10 sessions with a trained acupuncturist. The sessions take place once every week and take about 40 minutes each time. The treatment period is 10 weeks.
The trial team will ask everyone to record their pain levels and any usual treatment they take for peripheral neuropathy in a weekly diary. The trial team will also ask you to fill out a questionnaire before you start treatment and several times during the trial. The questionnaire will ask about side effects and how you've been feeling.  This is called a quality of life study.
When the trial finishes, the trial team will offer some acupuncture sessions to the people who just had usual treatment. If you are in the acupuncture group, you have more acupuncture if it is helping your symptoms. The trial team can tell you more about this.
Hospital visits
You see the doctor and have some tests before you take part. The tests include a physical examination and some blood tests.
The people in the acupuncture group go to hospital to have their acupuncture. The people in the usual treatment group go to hospital 6 weeks and then 10 weeks after they join the trial for a check up.
Side effects
There are rarely any serious side effects of acupuncture. Minor side effects may include
Drowsiness after treatment
Feeling faint
Slight discomfort when the needles are inserted
How to join a clinical trial
Please note: In order to join a trial you will need to discuss it with your doctor, unless otherwise specified.
Please note - unless we state otherwise in the summary, you need to talk to your doctor about joining a trial.
Supported by
Manchester Clinical Trials Unit (MCTU) 
National Institute for Health Research (NIHR)
NIHR Clinical Research Network: Cancer
The Christie NHS Foundation Trust
CRUK internal database number:
Please note - unless we state otherwise in the summary, you need to talk to your doctor about joining a trial.
Cara took part in a clinical trial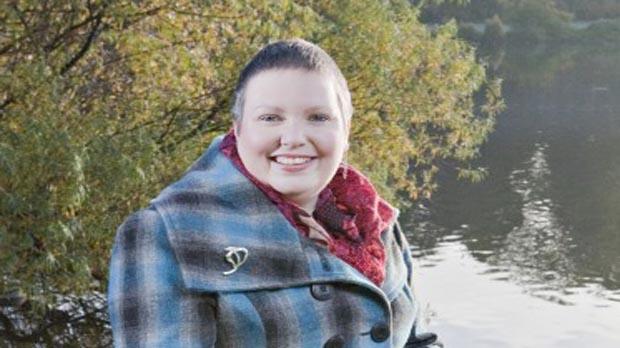 "I am glad that taking part in a trial might help others on their own cancer journey."