A study to gather information about radiotherapy (REQUITE)
Coronavirus and cancer
We know it's a worrying time for people with cancer, we have information to help. If you have symptoms of cancer contact your doctor.
Cancer type:
Non small cell lung cancer
This study was done to find out more about patients who have radiotherapy for breast cancer, lung cancer or prostate cancer.
More about this trial
Radiotherapy is a common treatment for many types of cancer. It often works well but can cause side effects. As with most treatments, different people react differently to radiotherapy. Some have more side effects than others. 
In the years before this study was done, researchers had been working on ways to predict who was more likely to have side effects. This included looking at the levels of specific biological markers (biomarkers), for example. But it is difficult and takes time.
In this study, researchers collected lots of information about thousands of people having radiotherapy. They hope that having a lot of information in one place will help researchers find ways of predicting who is more likely to have side effects.
The aim of the study was to create a large database of information about people who have had radiotherapy.
Summary of results
The REQUITE team have collected thousands of pieces of information that can be used by researchers to look at the effects of radiotherapy. 
Recruitment
The team recruited patients between 2014 and 2017 and reported on the information they had collected in 2018. 
This study recruited nearly 5,000 people from 8 different countries. They were all due to have
radiotherapy
and included:
The team also included some (but not all) information from another 383 people with lung cancer who took part in other radiotherapy trials, making 944 in total. 
The research team gathered several different types of information to add to the new database.
Case report forms
Together, the research teams and patients completed more than 100,000 questionnaires called case report forms (CRFs).
The CRFs included information about:
people's cancer diagnosis
any treatment they had
details of side effects they had
how they were feeling 
how they rated their quality of life
The team planned to collect this information for up to 2 years for people with breast or prostate cancer. They did this for more than 8 out of 10 people. And for up to 1 year for people with lung cancer. They did this for about 6 out of 10 people.
Photos
The researchers took more than 11,000 photos to look for breast changes in people who'd had radiotherapy for breast cancer. They were all taken anonymously with no way of identifying who people were.
Specialists analysed the photos for any cosmetic changes after treatment. Using specialist software, they looked at skin colour, size and shape and whether there was a visible scar from surgery.
The cosmetic results were then scored as excellent, good, fair or poor. 
Blood samples
Everyone taking part gave at least 2 blood samples. The research team processed the thousands of blood samples so people could look for similarities and differences in
genetic material (DNA)
.
The samples are stored in what they call a biobank, so they can be used as part of future research.
Radiotherapy details
The researchers added detailed information about the radiotherapy people 
had.
This included specific information about the dose of radiotherapy, and the scan pictures they use when people have radiotherapy. The research team uploaded thousands of these directly to the database. 
The database does not contain names or any other information that can be used to identify the patients. All the information (data) in the database are anonymous to the researchers. The data are linked to the biobank that stores DNA samples collected from the patients.
Conclusion
The research team have added many thousands of pieces of information to the new database. It is the first time there has been so much information about people having radiotherapy in one place. They hope it will help people find out more about radiotherapy and its side effects.
The plan is for other research teams from around the world to use this information to help with their own research projects. Researches who would like to use the information on the database can apply to the study team. 
We have based this summary on information from the research team. The information they sent us has been reviewed by independent specialists (
peer reviewed

) but may not have been published in a medical journal.  The figures we quote above were provided by the research team. We have not analysed the data ourselves.
How to join a clinical trial
Please note: In order to join a trial you will need to discuss it with your doctor, unless otherwise specified.
Please note - unless we state otherwise in the summary, you need to talk to your doctor about joining a trial.
Supported by
European Commission's FP7 health programme – GA601826 (funder)
Experimental Cancer Medicine Centre (ECMC)
NIHR Clinical Research Network: Cancer
University of Manchester
CRUK internal database number:
Please note - unless we state otherwise in the summary, you need to talk to your doctor about joining a trial.
Charlie took part in a trial to try new treatments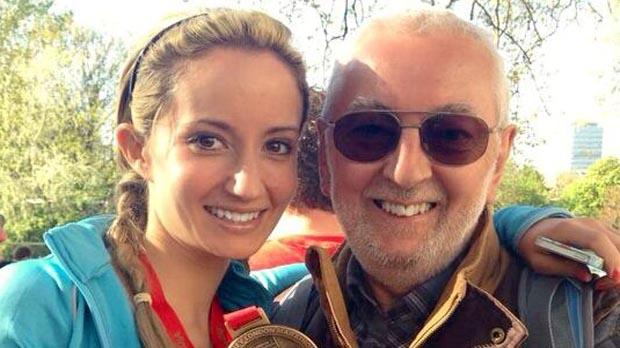 "I think it's really important that people keep signing up to these type of trials to push research forward."