A study of a new online programme to help with ongoing fatigue (FLEX)
Please note - this trial is no longer recruiting patients. We hope to add results when they are available.
This study is looking at the effect of tiredness (fatigue) on how you think and process information.
More about this trial
We know from research that having severe fatigue can affect how people think. It might cause problems with attention and concentration. It can also affect your everyday activities, making planning and socialising difficult. 
To manage fatigue, some people develop certain ways of processing information. For example, you might skim read. This is a type of short cut your brain makes. They might help you manage day to day. But over time our brain gets used to following the same path and the short cuts can become automatic. This can be unhelpful, for example when the situation changes, or something unexpected happens.
This research is looking at whether we can change how people process information. Taking it back to how it was before they started having extreme fatigue. To do this the team are using a computer programme that offers some training.  
The main aims of the study are to find out:
if it's possible to run this study
how useful people find it
how persistent fatigue can affect how people process information
whether it is possible to change how the brain processes information using online training
Who can enter
The following bullet points list the entry conditions for this study. Talk to your doctor or the study team if you are unsure about any of these. They will be able to advise you. 
Who can take part
You may be able to join this study if all of the following apply. You:
have a long term health condition such as cancer  
have completed your treatment if you had cancer at least 3 months ago and no more than 2 years ago
have high levels of tiredness (fatigue)
can speak and read English well
able to use and have access to a computer with an internet connection
are at least 18 years
Who can't take part
You cannot join this study if any of these apply. You:
are having treatment if you have cancer   
are already having a talking therapy called cognitive behaviour therapy (CBT) or any other counselling to help with your mental health (psychological counselling)
are taking part in another trial looking at mental health.
Trial design
The team hope to find 70 people with breast cancer and 70 men with prostate cancer to take part. 
If you would like to take part you have a 10 minute chat with a member of the study team to check that you are suitable to join.
The team arrange for you to start the computer programme if you are suitable. This involves doing some regular online tasks on the computer.  
The programme gives you some scenarios from possible everyday life situations, for example going to the pharmacy. You simply answer the questions. 
There are 2 different versions of the programme. You are put into 1 of 2 groups at random. 
Neither you nor the team can decide which group you are in. Nor will you know which group you are in. 
You do one of the following:
an active version of the training
a non active (neutral) version of the training (the control group ) 
The researchers want to compare the 2 versions to see if there is a difference between them. 
For both types you do 12 online sessions over 3 weeks. This works out at 4 sessions per week. Each session takes about 20 minutes to complete. You do these at home on a computer or tablet. You decide when to do them.
The team also ask you to complete some online assessments on a computer. You do these: 
before you join the study
after you finish the sessions and then
1 month later 
3 months later
 These ask about:
symptoms of fatigue
how you are feeling
what you can do
how COVID-19 has affected you 
Interviews
The researchers may also ask you to take part in an interview. They will ask you about your experiences of taking part in this study.
You do the interview via Skype or on the telephone. It takes about 30 minutes to an hour. The team ask your permission to record the interview.
You don't have to agree to the interview if you don't want to. You can still take part in the study.
Hospital visits
You don't have extra hospital visits if you take part in this study. You do the online sessions at home.
Side effects
The researchers don't think there will be any side effects from taking part in this study.
The assessments have been used before and should not cause any distress. If you do feel upset please tell the team. They can give you information on how to get appropriate support. 
How to join a clinical trial
Please note: In order to join a trial you will need to discuss it with your doctor, unless otherwise specified.
Please note - unless we state otherwise in the summary, you need to talk to your doctor about joining a trial.
Supported by
National Institute for Health Research (NIHR)
King's College London
Biomedical Research Centre (BRC)
CRUK internal database number:
Please note - unless we state otherwise in the summary, you need to talk to your doctor about joining a trial.
Around 1 in 5 people take part in clinical trials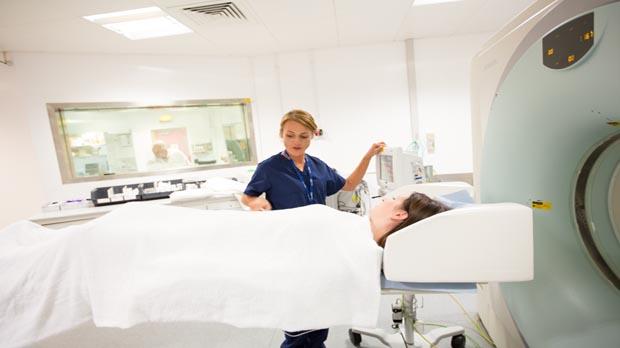 Around 1 in 5 people diagnosed with cancer in the UK take part in a clinical trial.