A study looking at using different types of scans during chemoradiotherapy for anal cancer (ART)
Coronavirus and cancer
We know it's a worrying time for people with cancer, we have information to help. If you have symptoms of cancer contact your doctor.
Please note - this trial is no longer recruiting patients. We hope to add results when they are available.
This study is looking at whether using different scans during chemoradiotherapy can show if you need more treatment.
 
This study is for people with anal cancer. 
More about this trial
Many people with anal cancer have chemoradiotherapy. This often gets rid of the cancer. But sometimes there are cancer cells that are resistant to radiotherapy. You may hear these called 'aggressive cancer cells'. 
Doctors think if they can find these cells they can give treatment directly to them (targeted treatment).
In this study, doctors are looking at whether using scans before and during chemoradiotherapy can help to show these aggressive cancer cells. 
The scans being used in the study are 
Taking part in this study will not change the treatment you have. By taking part you may help improve the treatment of people with anal cancer in the future. 
Who can enter
The following bullet points list the entry conditions for this study. If you are unsure about any of these speak with your doctor or the study team. They will be able to advise you. 
You may be able to join this study if all of the following apply. 
You have been diagnosed with squamous cell anal cancer
You are due to have chemoradiotherapy with the aim of curing your cancer
Your cancer is at least stage 2
You are 18 years or older
Women taking part in the study must be willing to use reliable contraception if there is any chance they could become pregnant. 
You cannot join this study if any of these apply. You
Have had radiotherapy to the area between your hipbones (pelvis)
Have a pacemaker or any other metal implants which means you are not able to have an MRI scan
Have an artificial (prosthetic) hip
Are having radiotherapy to control any symptoms you have (palliative radiotherapy)
Have any other serious medical condition or mental health problem that the study team think could affect you taking part
Are pregnant or breastfeeding
There is the option of having additional oxygen during one of the scans. But you will not be able to have this if 
You have chronic obstructive pulmonary disease (COPD)
Your doctor does not think you are suitable to have this
Trial design
Researchers need up to 30 people to take part in this study. Everyone will have chemoradiotherapy. 
As a routine part of planning your radiotherapy you have a PET-CT scan. In this study the scan will take slightly longer than usual. Straight after the PET-CT you have a scan called a perfusion CT scan. 
For both scans you have a small tube (cannula) put in to a vein in your arm. This is so you can have different dyes put into your blood stream. These help to make the scans clearer. 
You then have an MRI scan. You may be asked if you are willing to wear an oxygen mask for about 5 to 10 minutes during the scan. Again this is to help make the scan clearer. You don't have to do this if you don't want to, you can take part in the study. 
Around 2 weeks later you have the same scans again.
Hospital visits
You should not have any extra visits to the hospital if you take part in this study. But you will be in hospital longer than if you have the standard scans. You should not need to stay in overnight. 
You have a follow up appointment 3 months after you finish your chemoradiotherapy. This is a standard part of your care. 
Side effects
There are no side effects expected from you taking part in this study. 
The second PET-CT and perfusion CT scans are extra scans that you would not normally have. This means you are exposed to an additional small amount of radiation. The researchers do not think this extra radiation is a risk to you and it should not affect your health. 
We have information about 
How to join a clinical trial
Please note: In order to join a trial you will need to discuss it with your doctor, unless otherwise specified.
Please note - unless we state otherwise in the summary, you need to talk to your doctor about joining a trial.
Supported by
CRUK/MRC Oxford Institute for Radiation Oncology
CRUK & EPSRC Cancer Imaging Centre in Oxford
Experimental Cancer Medicine Centre (ECMC)
Oxford University Hospitals NHS Trust
University of Oxford
CRUK internal database number:
Please note - unless we state otherwise in the summary, you need to talk to your doctor about joining a trial.
Cara took part in a clinical trial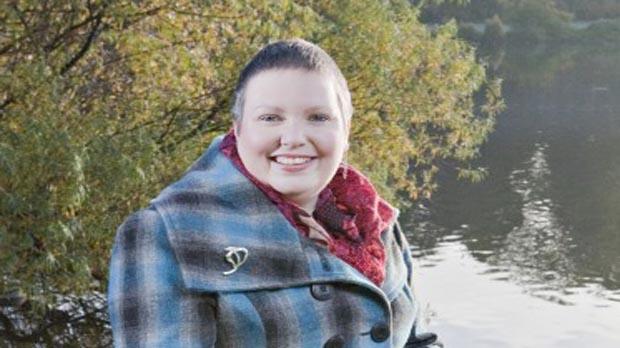 "I am glad that taking part in a trial might help others on their own cancer journey."