A study looking at treatment for older adults with acute lymphoblastic leukaemia (UKALL60+)
Please note - this trial is no longer recruiting patients. We hope to add results when they are available.
Cancer type:
Acute lymphoblastic leukaemia (ALL)
This is a study to find the best way to treat acute lymphoblastic leukaemia in people over the age of 60.
Cancer Research UK supports this study.
More about this trial
Doctors usually treat acute lymphoblastic leukaemia (ALL) with a combination of different chemotherapy drugs. But there is no standard treatment

 for older people who are diagnosed with ALL.
The aim of this study is to find a standard treatment for ALL in adults over the age of 60. Researchers can then use this in the future as a comparison when looking at any new treatments in clinical trials.
Who can enter
You may be able to enter this study if you
Have been diagnosed with acute lymphoblastic leukaemia and have not had any treatment yet
Are over 60 years old (or over 55 if you cannot take part in another trial called UKALL14 or HOVON 100)
Male patients must be willing to use reliable contraception during the trial and for a year afterwards if there is any chance their partner could become pregnant.
You cannot enter this study if you
Are pregnant or breastfeeding
Are known to be HIV positive
Trial design
This phase 2 study will recruit about 148 people. Everybody joining the trial takes steroid tablets for up to a week. During this time, your doctor will decide the best chemotherapy treatment for you to have. There are 4 different treatment plans you can have as part of this trial and each plan is made up of different phases. The possible phases are
Induction – this aims to get rid of the leukaemia cells
Intensification – this aims to stop leukaemia cells getting into the fluid around your brain and spinal cord
Consolidation – this aims to stop the leukaemia coming back
Maintenance treatment – this aims to stop leukaemia coming back in the long term
The details of each treatment plan are too complicated to go into detail about here. The outlines of the different plans are below. The study team will tell you more about the drugs you will have and how you have them.
People who have ALL with a change to a specific gene which doctors describe as being Philadelphia positive

have a treatment plan that is made up of 8 weeks induction treatment, 4 weeks consolidation treatment and then maintenance treatment for 2 years.
If your ALL is not Philadelphia positive, you have 1 of the other 3 treatment plans. Two of the plans are very similar and are called intensive treatments.
In one of them you have induction treatment for 8 weeks, intensification for 4 weeks, consolidation for 12 weeks and then maintenance treatment for 2 years.
In the other one, you have induction treatment for 8 weeks, no intensification treatment, consolidation for just 8 weeks and then maintenance treatment for 2 years.
The 4th treatment plan is less intensive and may be suitable for you if your doctors don't think you are well enough to have either of the treatments above. With this plan, you have induction treatment for 8 weeks, consolidation for 4 weeks and then 2 years of maintenance treatment.
Some people joining the study will not have any of the treatment plans above. They will have the treatment that people usually have for ALL at the hospital where they are being treated. By joining the study, they allow the researchers to collect information about the treatment they have and how they get on.
Questionnaires 
The study team will ask you to fill out 4 questionnaires before you start treatment, at different times during treatment and after you finish treatment. The questionnaires will ask about side effects and how you've been feeling.  The questionnaires are called quality of life studies.
Cheek swab 
The study team will also ask if you would be willing to have a swab taken from the inside of your cheek (a buccal swab).  This provides them with a sample of cells so they can look at your DNA

. Looking at the DNA can help the researchers learn more about why some people develop ALL. You do not have to have the buccal swab done if you don't want to, you can still take part in the study.
Patient diary
You have a diary and the trial team will ask you to keep a record of when you take each drug. You return the diary to the trial team when you finish the trial.  
Hospital visits
You see the study doctors and have some tests before you start treatment. The tests include
Physical examination
Blood tests
You may also need to have a lumbar puncture.
You will be in hospital for some of your treatment. The trial team can tell you more about this.
You will have regular physical examinations and blood tests throughout your treatment. You will also have 3 more bone marrow tests.
After you finish treatment, you will see the trial team once a year for 5 years.
Side effects
The most common side effects of the chemotherapy drugs in this trial include
We have more information about the side effects of chemotherapy in our acute lymphoblastic leukaemia section.
If you have Philadelphia positive ALL, your treatment will include a drug called imatinib. The side effects of imatinib include
Feeling or being sick
Swelling in your face or legs
Muscle cramps
Rash
Diarrhoea
If you have intensive treatment one of the drugs that can be used is pegylated asparaginase. Side effects of this drug can include
Blood clots (thrombosis)
High temperature (fever)
Pain
Changes to the way your liver, kidneys, pancreas and thyroid work
Confusion, hallucinations, loss of consciousness and more rarely fits (seizures)
How to join a clinical trial
Please note: In order to join a trial you will need to discuss it with your doctor, unless otherwise specified.
Please note - unless we state otherwise in the summary, you need to talk to your doctor about joining a trial.
Supported by
Cancer Research UK
Experimental Cancer Medicine Centre (ECMC)
Jazz Pharmaceuticals
NIHR Clinical Research Network: Cancer
University College London (UCL)
CRUK internal database number:
Please note - unless we state otherwise in the summary, you need to talk to your doctor about joining a trial.
Around 1 in 5 people take part in clinical trials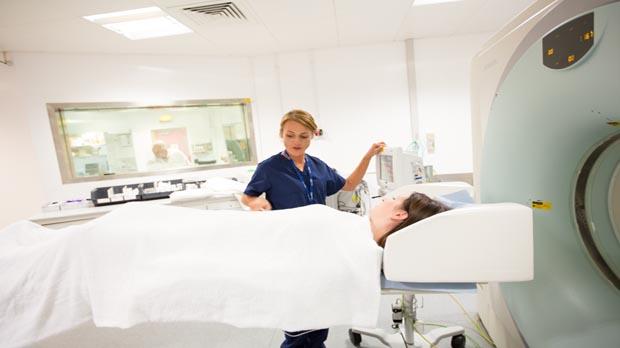 Around 1 in 5 people diagnosed with cancer in the UK take part in a clinical trial.