A study looking at a way to assess the needs of people with cancer
Please note - this trial is no longer recruiting patients. We hope to add results when they are available.
Cancer type:
Nasal and paranasal sinus cancer
This study is trying to find the best way to assess the needs of people with cancer. It will recruit people with head and neck cancer.
This study used to recruit people with bowel cancer (colorectal cancer). This part of the trial has now closed to recruitment.
More about this trial
People with cancer have a variety of needs. These may be physical, social, emotional or spiritual, and they can influence how a person copes with their cancer and its treatment.
Doctors and nurses know that good communication is essential to providing the best possible care. But it can be difficult to know how to listen to and talk to patients in the most helpful way.
This study is looking at a way of caring called holistic needs assessment. The researchers will compare it to routine care for people with cancer. In a holistic needs assessment you fill in a questionnaire to identify things that concern you.  These concerns are then discussed with a doctor who has had training in using the holistic needs assessment and can provide appropriate guidance and information.
You will not have any direct benefit from taking part in this study. But the information collected will hopefully help doctors to find out how to best support their patients and improve care.
Who can enter
Your consultant may ask you to take part in this study if you are a patient at one of the recruiting hospitals, you are over 18 and you have head and neck cancer.
You cannot join this study if either of these apply. You
Have any other serious medical condition or mental health problem that the study team think could affect you taking part
Are unable to speak or understand English
Trial design
The researchers need about 156 people to join this study. First of all, everyone will complete a short questionnaire to give the study team an idea of the range of people taking part. This will ask you questions such as your age and gender.
The study is randomised. So after completing the brief questionnaire, you are put into 1 of 2 groups by a computer. Neither you nor the study team can decide which group you are in.
People in one group have a holistic needs assessment. People in the other group have routine care.
If you have a holistic needs assessment, you complete a short form called a concerns checklist before you have an appointment with your medical team. You then give this form to the consultant or another doctor in the team and they will go through your concerns as part of your appointment.
If you are in the other group, you have an appointment with your medical team as normal. This is the control group.
Whichever group you are in, a researcher will ask your permission to record your discussion with your doctor. The researcher will listen back to the recording and focus on particular issues. For example, they will try to get an idea of how the doctor involved you in the conversation and any decision making that takes place. The study team are looking at the doctor's communication skills (not yours).
After your appointment, the researcher will ask you to complete 2 more short questionnaires that take about 5 minutes. They will ask how you thought the appointment went and your feelings about this.
The study team will treat everything you tell them confidentiality so no one will be able to link the results to you.
Hospital visits
You take part in this study while attending a routine appointment following your treatment. So you do not have any extra hospital visits as part of this research.
Side effects
This study does not involve a treatment and so there are no side effects. Completing the forms and talking about your concerns may be upsetting. Your doctor will do all they can to make you comfortable.
How to join a clinical trial
Please note: In order to join a trial you will need to discuss it with your doctor, unless otherwise specified.
Please note - unless we state otherwise in the summary, you need to talk to your doctor about joining a trial.
Supported by
Edinburgh Napier University
NIHR Clinical Research Network: Cancer
Macmillan Cancer Support
 
CRUK internal database number:
Please note - unless we state otherwise in the summary, you need to talk to your doctor about joining a trial.
Around 1 in 5 people take part in clinical trials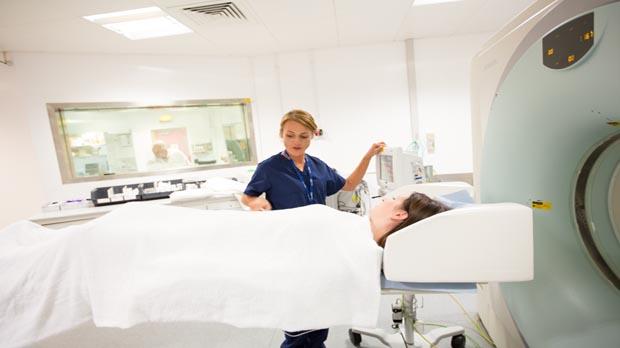 Around 1 in 5 people diagnosed with cancer in the UK take part in a clinical trial.