A study to learn more about how women may self-manage symptoms of ovarian cancer (CRUK Guardian Angels)
Coronavirus (COVID-19)
We know that this is an especially worrying time for people with cancer and their family and friends. We have separate information about coronavirus and cancer. Please read that information alongside this page. We will update that information as guidance changes.
Please note - this trial is no longer recruiting patients. We hope to add results when they are available.
This is a study to see if women try to manage their symptoms by changing what they buy, such as more over the counter medications, before seeing their GP.
Cancer Research UK supports this study.  
More about this trial
Women often have symptoms of ovarian cancer some time before being diagnosed. These can be: 
tummy (abdominal) pain 
feeling bloated
Often women don't think straight away that these symptoms may be serious and don't recognise they could be related to cancer. They try to manage them by using ways they have coped with these types of symptoms in the past or by buying over the counter medications such as:
painkillers
indigestion medicines
natural remedies
This can delay them seeing their GP and their cancer diagnosis

.  
In this study, researchers want to find out if there is a change in what women buy (purchases) due to their symptoms. As well as looking at evidence of increased purchasing of medications there may be other ways symptoms are having an affect such as buying less food due to a loss of appetite.  
To look at what is bought, they want to look at the information recorded in high street stores loyalty cards. 
The main aim of this study is to see if women change their buying behaviours from the moment they thought they had changes in their body, until seeing a GP.
Who can enter
You might be able to join this study if you are a woman with ovarian cancer and you have a loyalty card with a high street store (the study team can tell you which stores are taking part).
Trial design
This study will recruit 29 women with ovarian cancer.  
You complete a questionnaire. The questionnaire can be completed online or on paper. It takes about 10 minutes to complete. 
The questionnaire asks about: 
if there were any, the 1st time you noticed changes in your body and what the changes were 
whether you have taken drugs without medical supervision (over the counter) to help with symptoms
when you saw your GP for the first time for symptoms or changes related to ovarian cancer and when you were diagnosed 
what loyalty cards you have and how often you use them
your education and ethnicity  
The study team will also ask you to take part in another study. They want to interview you to find out what you think about using information from loyalty cards to improve early cancer diagnosis. 
You do not have to agree to this interview if you don't want to. You can still take part in this study. 
All the answers you give and the information collected about you is kept confidential

 so no one will be able to identify you. 
Hospital visits
You do not have any hospital visits as part of this study.
Side effects
There are no side effects from taking part in this study but you might find some questions distressing.  
How to join a clinical trial
Please note: In order to join a trial you will need to discuss it with your doctor, unless otherwise specified.
Please note - unless we state otherwise in the summary, you need to talk to your doctor about joining a trial.
Supported by
Cancer Research UK
University College London (UCL)
 
Questions about cancer? Contact our information nurses
CRUK internal database number:
Please note - unless we state otherwise in the summary, you need to talk to your doctor about joining a trial.
Around 1 in 5 people take part in clinical trials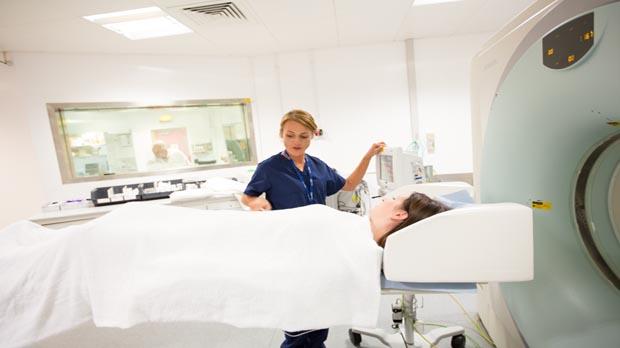 Around 1 in 5 people diagnosed with cancer in the UK take part in a clinical trial.