A study to learn more about how women may self manage symptoms of ovarian cancer (CRUK Guardian Angels)
This study looked at the products women buy to help manage symptoms that could be a sign of ovarian cancer. These symptoms might include pain in the tummy that won't go away or bloating.
Researchers looked at store loyalty cards to find out this information. 
It was open for people to join in 2017 and the team published the results in 2019.
Cancer Research UK supported this study.  
 
More about this trial
Women often have symptoms of ovarian cancer some time before they are  diagnosed. These can include: 
tummy (abdominal) pain 
feeling bloated
Often women don't think straight away that these symptoms may be serious. And they don't recognise they could be related to cancer. They might use the internet to seek information, buy medicines over the counter or change their diet or exercise habits. This can delay them seeing their GP and their cancer diagnosis.
In this study, researchers wanted to find out if women change what they buy over the counter due to their symptoms. As well as looking if there were other ways symptoms were affecting them. For example if women were buying less food due to a loss of appetite.  
Using store loyalty cards, researchers looked at the information to find out what women had bought. And if they had changed their buying habits.
The main aim of this study was to see if it was possible and acceptable to:
collect information from store loyalty cards
link this information to possible ovarian cancer symptoms
 
Summary of results
In this small study, the team found it was possible to track what women had bought using store loyalty cards. And that it might be possible to link buying more painkillers with ovarian cancer symptoms. 
The researchers interviewed a few people to see what they thought about collecting this information. Most thought it was acceptable. But only if the information was confidential

. And it was clear how researchers would use the information. 
About this study
The team invited 70 women to take part. They were women who were not having treatment for ovarian cancer between January and May 2017. 18 women agreed. They all completed a questionnaire that asked them to report symptoms such as:
irregular periods or bleeding from the vagina after menopause 
back or lower tummy pain
passing urine more often than usual
constipation
pain during sex
weight loss
bloating that wouldn't go away 
loss of appetite
feeling tired
The questionnaire also asked: 
the first time they noticed symptoms
when they booked an appointment with their GP
when they were diagnosed with ovarian cancer if they had a diagnosis 
what loyalty cards they had and how often they used them
what over the counter medications they had bought
The researchers then asked the stores involved to provide a list of purchases the women had made. Most provided this information for the previous 3 years. 
Results
The team look at the symptoms women reported. They found that 17 out of 18 reported pain and tiredness (fatigue) as the most common symptoms before they were diagnosed. 
Only 11 women had a store card that the team could confirm. So they were included in the final analysis. Of those:
10 had ovarian cancer
1 didn't have ovarian and was a healthy volunteer (the control )
5 out of 11 had been diagnosed before April 2013. So all their information was treated as post diagnosis.
 
The study team looked at how much pain medication and indigestion medication the women bought. They found these purchases increased before they were diagnosed with ovarian cancer.
Interviews (focus groups)
27 people took part in interviews. 2 members of the team ran the focus groups. They asked people how they felt about sharing their personal data with companies. And how they felt about linking this information to health records. The main findings were that it was ok to do this if the following conditions were in place. These included:
having good data security so there would not be a data breach
that the data would not be used for anything else
that it was clear how the information would be used
the option to withdraw from the study
Some doubted how accurate the information would be. For example not all buying behaviours can be linked with a cancer symptom. It could be someone trying to change a habit.  But most agreed that if cancer symptom surveillance works it might be possible to increase diagnosing cancer early.
The focus groups said that if there was a link between the store card purchases and possible cancer then this would have to be communicated very carefully. This should be through the GP so as not to alarm people about symptoms that might not be cancer. 
Conclusion
The team found it was possible to use loyalty card information to find out if women had bought more medication before they were diagnosed. People in the study thought it was acceptable to link store card purchases to health records. 
It is important to note that identifying these purchases is not enough to
diagnose ovarian cancer. But researchers say it might be enough to nudge women to visit their GP and discuss symptoms that could be cancer. 
This was a very small study. Researchers say they need to do larger studies to find out more about linking stores cards and health records to check for ovarian cancer.
Researchers are running a larger study called the CLOCS study. It is looking at the products women buy to help with symptoms that might be ovarian cancer. 
Where this information comes from    
We have based this summary on information from the research team. The information they sent us has been reviewed by independent specialists (peer reviewed)

 and published in a medical journal. The figures we quote above were provided by the trial team who did the research. We have not analysed the data ourselves.
 
How to join a clinical trial
Please note: In order to join a trial you will need to discuss it with your doctor, unless otherwise specified.
Please note - unless we state otherwise in the summary, you need to talk to your doctor about joining a trial.
Supported by
Cancer Research UK
University College London (UCL)
 
CRUK internal database number:
Please note - unless we state otherwise in the summary, you need to talk to your doctor about joining a trial.
Cara took part in a clinical trial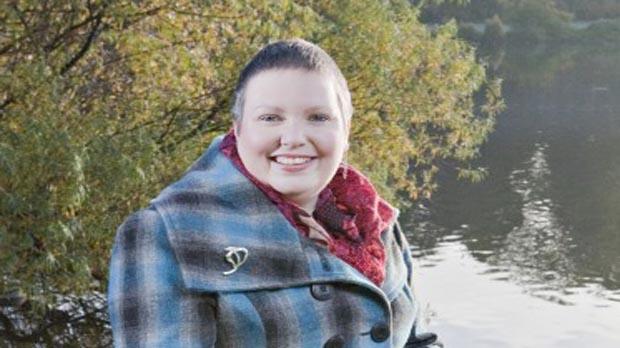 "I am glad that taking part in a trial might help others on their own cancer journey."