A study looking at how women manage symptoms that might be ovarian cancer (Cancer Loyalty Card Study)
Please note - this trial is no longer recruiting patients. We hope to add results when they are available.
This study is looking at the products women buy to help manage symptoms that could be a sign of ovarian cancer. These symptoms might include pain in the tummy that won't go away or bloating.
It is for women who have a store loyalty card at certain high street stores. 
Cancer Research UK supports this study.
More about this trial
Ovarian cancer is often diagnosed late when the cancer has already spread. This is because the symptoms of ovarian cancer are vague. Particularly when it's in its early stages. 
Women often choose to take over the counter medications to manage their symptoms. And to seek advice from pharmacists, family, and the internet, rather than see their GP.
In this study, researchers are looking at over the counter medications women buy before they are diagnosed with ovarian cancer.  For example, do they buy more pain killers or medicines to help with digestion. Researchers think this might provide a new way to help identify signs of ovarian cancer. 
Store loyalty cards record the items people buy. Researchers plan to collect this information from women who agree to join the study. 
Researchers will invite women to take part. Some women will have a diagnosis of ovarian cancer. And some won't. 
The researchers will compare the 2 groups of women to see if there is a difference in the products they buy.
Who can enter
The following bullet points list the entry conditions for this study. Talk to your doctor or the study team if you are unsure about any of these. They will be able to advise you. 
Who can take part
You may be able to join this study if 1 of the following applies. You:
have been diagnosed with ovarian cancer in the last 2 years
haven't been diagnosed with ovarian cancer 
As well as 1 of the above, the following must also apply. You: 
have a store loyalty card with certain high street stores 
are at least 18 years old
Trial design
This study is taking place in the UK. The researchers need 1,000 women to take part. Of those:
500 women have ovarian cancer
500 women don't 
Women with ovarian cancer
A member of your health care team will invite you to take part in the study. They'll talk to you about it and give you an information sheet that you can take home. If you decide to join, you complete the consent form and a short questionnaire and return it to the study team in the free post envelope.
If your clinic isn't taking part, then you can still join if you contact the study team to see if you might be suitable.
Women who don't have ovarian cancer
You can take part via the CLOCS study website. You complete a consent form and a questionnaire online.
Questionnaires
Everyone taking part also completes a short questionnaire asking about risk factors for ovarian cancer. It asks:
if you have had children or not
about your cancer history
about any medical conditions 
about your loyalty card use
You send this to the CLOCS study team in the post along with the consent form. 
If you have ovarian cancer, a member of your healthcare team will complete a separate questionnaire about your cancer diagnosis. For example, when you were diagnosed and the type of ovarian cancer you have. 
Store loyalty cards
The high street store collects information from your loyalty card about:
the types of medicines such as paracetamol that you buy 
when you bought it
where you bought it
They'll request the information for up to the past 6 years. 
This doesn't include information on NHS prescriptions or any information that can identify who you are. 
Please note, you can withdraw from the study at any time if you no longer wish to take part.
Hospital visits
You don't have any extra hospital visits if you join this study. 
Side effects
Some people may find it upsetting to think about some of the issues in the questionnaire. 
Please talk to a health care professional if you are worried about any symptoms you have. 
How to join a clinical trial
Please note: In order to join a trial you will need to discuss it with your doctor, unless otherwise specified.
Please note - unless we state otherwise in the summary, you need to talk to your doctor about joining a trial.
Supported by
Imperial College London
Cancer Research UK
Ovarian Cancer Action
CRUK internal database number:
Please note - unless we state otherwise in the summary, you need to talk to your doctor about joining a trial.
Cara took part in a clinical trial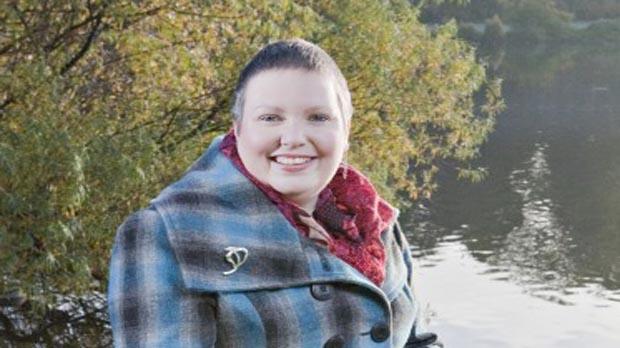 "I am glad that taking part in a trial might help others on their own cancer journey."