What it involves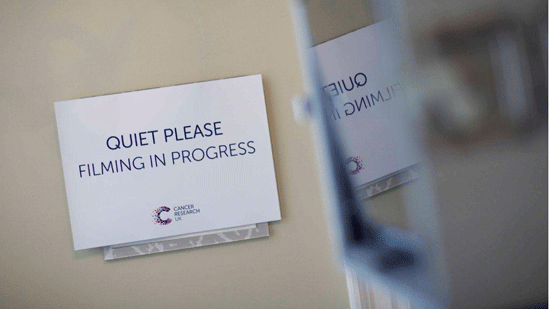 Before you apply
Before applying to become a media volunteer you will need
A few short paragraphs about your cancer experience
Details of your diagnosis and treatment (if relevant)
Everyone's journey is important and we are always on the look-out for those personal details that really bring your story alive. 
 
Don't worry about making your story perfect before submitting your application. Anything you put in this application is strictly confidential - we will be in touch as soon as we find a media opportunity that would work well with your story. 
How your story is used
Each request we receive is different, but here are just a few examples: 
Talking to your local or national media (newspapers, radio, TV & magazines). 
Being filmed or photographed for an advert, leaflet or website. 
Giving a talk to staff, volunteers or supporters.    
Taking part in an event. 
Giving a quote and a photo on a topical issue, campaign or event. 
Why your story is important
By becoming a media volunteer you can
Help highlight the experiences of real people affected by cancer 
Raise awareness of symptoms and help with prevention. 
Give inspiration and hope to other people affected by cancer.
How we will support you
The media wants to hear about real people's stories. It can be exciting, but it's often fast paced and hectic too. Sharing your story with the media may be an emotional experience.  
We will support you each step of the way. 
We will give you a clear explanation of what you need to do and make sure you are comfortable. 
We only work with reputable journalists and organisations.
Your time and goodwill is valued and we understand that everyone has commitments
We will help you with, and pay for any travel, meals or accommodation you need when helping us. 
You will usually be welcome to bring a friend, relative or carer along too. 
You may wish to be more involved or less involved depending on your circumstances. We will be sensitive to your individual situation.
Emma's story
"I have really enjoyed working with the Media Volunteer Liaison team. I have loved spending my time doing something so meaningful. I'm determined that something positive can come out of my cancer experience."
Questions about cancer?