North West, pledge to leave a gift in your Will
Writing a Will can be confusing, so we've made it easy for you to get free information to help
Get your free Guide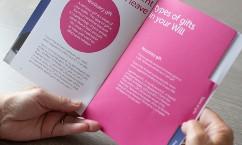 Our guide will give you confidence in how to start thinking about your Will.
We recommend this for anyone who's thinking about what they want to leave to the people and causes they care about.
 
Contact Mark
Mark is your local Relationship Manager in the North West. Get in touch with him if you want to speak to someone about your Will. 
Call: 01519 205 202
Email: mark.dwyer@cancer.org.uk
Write your Will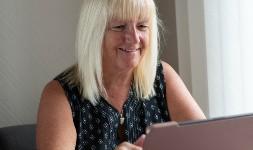 Our Free Will Service allows anyone 18+ to easily write or update a simple Will for free. We partner with local solicitors across the North West who can offer guidance. 
12,337* people in the North West have played their part and left a gift in their Will to Cancer Research UK
Barry has pledged to leave a gift in his Will
"In 1997 my wife Sue lost her mum to what we suspected was breast cancer.  18 months later, Sue's father died of prostate cancer and in June 2000 her younger sister Jen sadly passed away from aggressive cancer.
That same year, Sue was diagnosed with breast cancer. Sue had a lumpectomy to remove cancer, followed by radiotherapy. After this treatment, she was given the all-clear.  
We've decided to leave a gift in our Will to Cancer Research UK, as we thought we must do something. We believe that Sue's life was saved due to the drugs she had access to thanks to Cancer Research UK."  
Our research in the North West
Using a simple blood test to predict whether melanoma will return 

Developing blood tests to detect the early signs of lung cancer 

Giving new hope to patients with acute myeloid leukemia 
Alexandra (image on the left) is a PHD Student in Cell Division at the Cancer Research UK Manchester Centre. She is thankful for the Legacy gifts which help to fund her research, "Without this funding I wouldn't be able to do the work I do. I feel motivated to work harder knowing that my work could actually help someone." 
*This figure relates to all gifts in Wills from this area up to 2019/20